As the world looks ahead to the first Artemis mission to return to the Moon this summer, Airbus is already looking to the next step: enabling astronauts to live in orbit around the Moon. The structure or 'bare bones' of the module that will enable this has just arrived in Bremen where it will be integrated in preparation for the fourth Artemis mission.
NASA's Artemis programme aims to land the first woman and next man on the surface of the Moon by 2025. This is just one part of the ambitious global plan which seeks to develop a sustainable presence on the Moon, including a new space station, known as the Gateway, to be built in lunar orbit.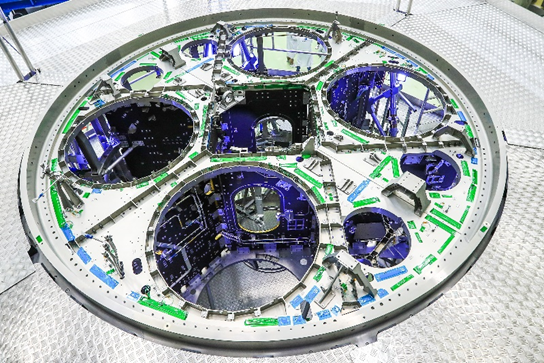 Fourth Orion European Service Module built by Airbus
Airbus, with its fourth European Service Module (ESM), will make a significant contribution to the achievement of this goal by propelling the Orion spacecraft into the correct orbit to dock with the Gateway space station and enabling the astronauts aboard the crew module to enter their new living space. The fourth Artemis mission will also transport the main habitation module of the lunar space station.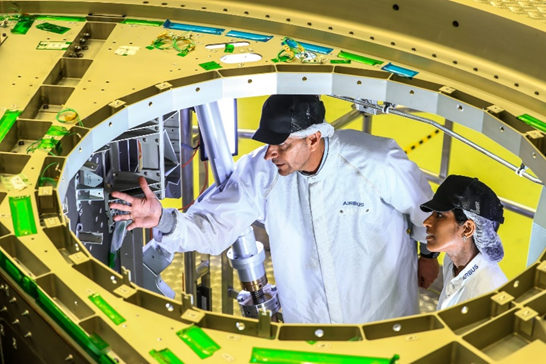 Fourth Orion European Service Module built by Airbus
Visit our ILA Air Show event page to stay updated on Airbus´ presence at ILA Berlin 2022.