Our goal is to support the international aid organisations in regions where we operate and beyond. We bring our products and resources, from relief flights to satellite imagery and helicopter hours, to emergency responders to help alleviate some of the world's most pressing challenges. 
Helicopters
During the very first hours of a crisis, helicopters are able to make a very strong difference and enable a swift response. Their flexibility and ability to quickly be mobilised allows to save lives and safely carry passengers in demanding environment, as well as support ground rescuers to assess emergency situations. Over 600 flight hours have been granted to emergency responders in over 16 countries.
Moreover, about 800 doctors and rescuers were trained in 15 countries, enabling them to operate our helicopters to ensure the development of Emergency Medical Services around the world.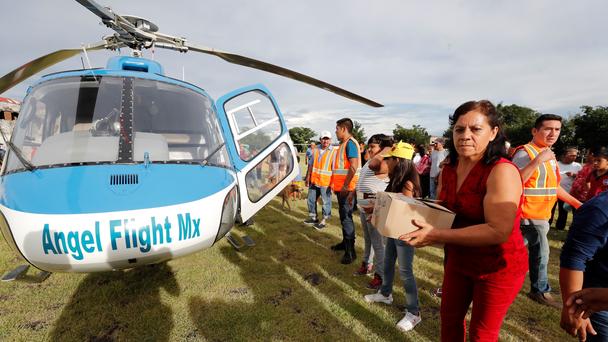 Commercial Aircraft
Airbus Foundation has a global network of airlines and relief organisations to support humanitarian causes. Through the Airbus Foundation Humanitarian Flight Programme, the Foundation offers a service to Airbus customers to use the delivery of their new aircraft and contribute to humanitarian efforts. 
By doing so, the programme helps the humanitarian community reduce its high logistics costs by delivering medical and school supplies, food, water sanitation equipment, toys, clothing and emergency response units, (e.g. kitchen sets, logistics and medical personnel, household kits) to the most vulnerable all around the world. The programme also utilises, where possible, Airbus test aircrafts for such missions
Airbus Foundation works hand in hand with local NGOs and airline customers in order to transport goods utilising what would otherwise be an empty fight. Whether it is a country hit by a disaster, an under-equipped school in Africa or a hospital in Asia, the Foundation's role is to link an NGO with an Airbus customer and send the necessary supplies to the destination in need.
Since 2008, the Airbus Foundation has facilitated the delivery of 900 tons of aid materials to 6 regions on 71 humanitarian flights.
If you are an airline and are interested to take part in the Airbus Foundation relief flights programme, please contact the Foundation at corporate.foundation@airbus.com.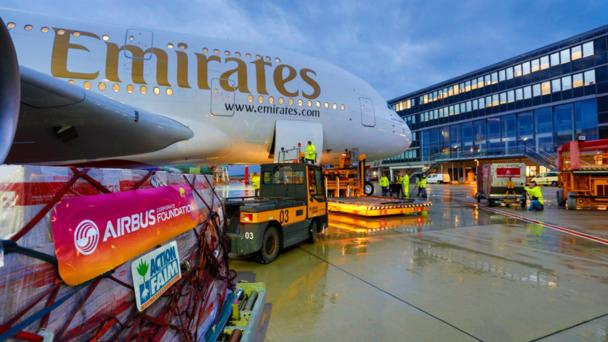 Satellite imagery
The Airbus Foundation is providing satellite imagery to support the assessment of the humanitarian sector for major natural disasters and crises worldwide.
Thanks to satellite images and their analysis, emergency responders and disaster relief organisations are able to map out areas that might be difficult of access, asses how severe the damage is and coordinate the actions of their staff, both on the ground and in the air.  
In August 2017, we opened a dedicated satellite portal, providing free of charge access to satellite imagery to selected partners with whom we have entered into partnerships.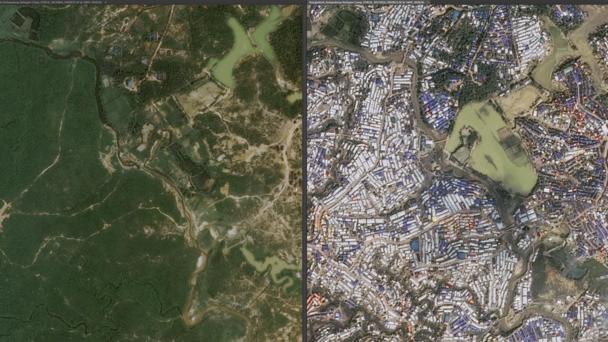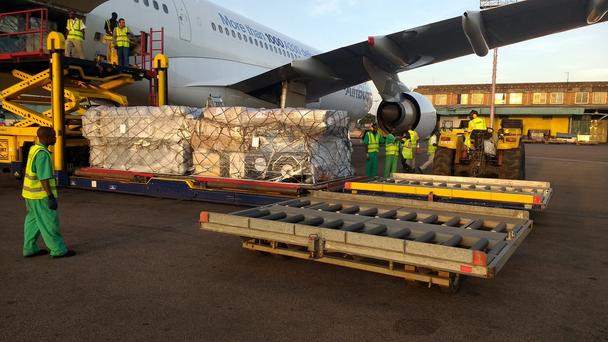 Our activities in Haiti and Nepal exemplify how the coordination of the company wide resources under the Airbus Foundation and the partnership with the International Red Cross and Red Crescent Movement can have profound effects.
Contributions from all businesses helped the Foundation's relief efforts following the refugee crisis in South Sudan (flight to Uganda in March 2017), hurricane Matthew in Haiti (October 2016) and the 7.9 magnitude earthquake in Nepal (April 2015).
Airbus organised relief flights with delivery aircraft,Airbus Helicopters provided helicopter-based solutions to affected areas, and Airbus Defence and Space used satellite imagery to help assess the extent of the damage.
Employees making a difference

The company's support to victims of conflicts and natural disasters does not end there: internal fundraising campaigns are also organised to support our key partners' actions.
In the last few years, Airbus employees have donated hundreds of thousands of Euros to Red Cross national societies in support of Syrian and Iraqi refugees, the fight against Ebola, earthquake relief efforts in Nepal, and in support of people affected by the cyclone in Mozambique. In some cases, these generous donations have even been matched by the Foundation.