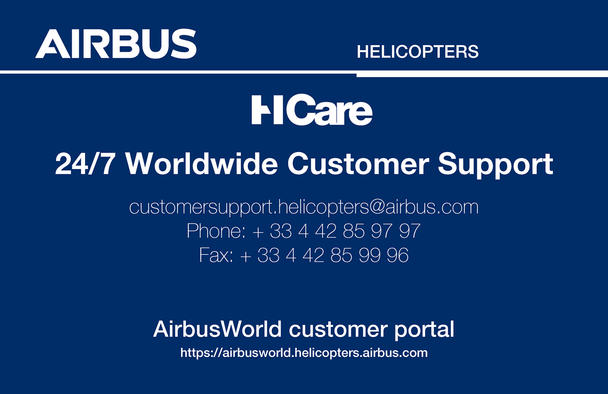 There when you need us
Airbus Helicopters provides several levels of technical support and resources to ensure the appropriate response for each query or concern received by the company. This includes:
Technical assistance
24/7 technical expertise
Technical data
Continuing airworthiness management services
FlyScan service packages
All technical requests can be placed online via the eRequest service on the AirbusWorld customer portal and tracked online using its "Technical Requests Management" tool.
Technical assistance
When reactivity and flexibility are essential, Airbus Helicopters delivers the best solutions to customers in real time through on-site assistance – including the dispatching of technical representatives to customer locations.
During the first months of a new rotorcraft's operation and/or for any recurrent assistance required by customers, Airbus' technical representatives assist customer teams in performing:
●     Maintenance: Customers can be supported by tools and the rental of ground support equipment (GSE) to reduce the maintenance burden through a cost-effective service;
●     Troubleshooting and fine-tuning of technicians' work, avionics, structures, equipment, and hydraulics: This is optimised by digital and communication tools such as SkyTech (live video assistance) to save time and improve efficiency
●     On-the-job training
●     Consulting
●     Advanced logistics services
Airbus' technical team is qualified to the European Union Aviation Safety Agency's Part 66 standards for certifying the release to service of work performed on aircraft. Additionally, team members have a minimum of seven years' experience in helicopter maintenance to efficiently address customer needs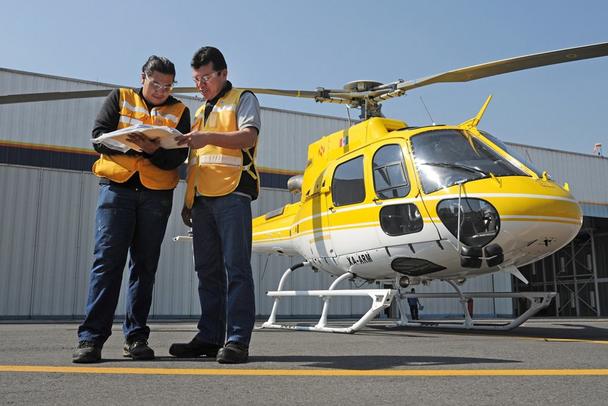 24/7 technical expertise
If a customer's technical representative is unavailable, Airbus' experts are ready 24/7 with three worldwide support hubs specialised in all Airbus Helicopters products.
Customers requiring urgent technical support can reach a technical expert by calling an Airbus Helicopters customer service centre. Technical events are submitted through the Technical Request service available on the AirbusWorld collaborative platform or mobile device.
All queries or issues raised by customers are analysed, and a technical solution is provided with input from the design office, when appropriate.
Experts are qualified to respond quickly to any complex technical questions, while ensuring customers' safety and aircraft-on-ground (AOG) needs.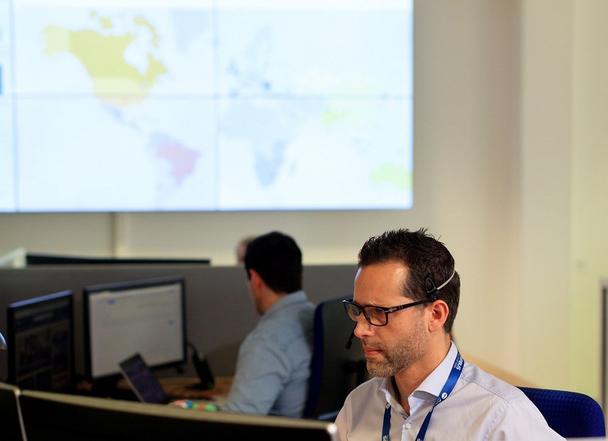 Technical data
Airbus provides customers with complete and accurate technical information to ensure the safe and cost-effective operation of their rotorcraft.
The primary forms of technical data are flight manuals, airworthiness manuals, maintenance manuals, and procurement and identification manuals (parts and tools catalogues). This technical data covers standard and customised helicopter installations, as well as optional equipment.
Technical data is provided in several formats: hard copy, PDF, and interactive electronic "TechData" – which includes advanced functions such as hyperlinks, search engines and the possibility to  add notes and push Technical Events to our Technical Request service.
All Airbus Helicopters technical data is available on the AirbusWorld collaborative platform via TechData services and its O.R.I.O.N. interactive viewer. This tool ensures that customers' technical data always is up to date, downloadable and accessible – with 3D illustrations included for complex tasks. O.R.I.O.N. is accessible from any browser and on mobile devices through the online/offline eTechPub app.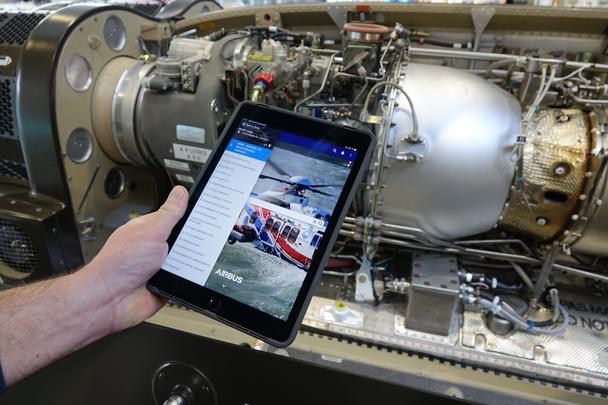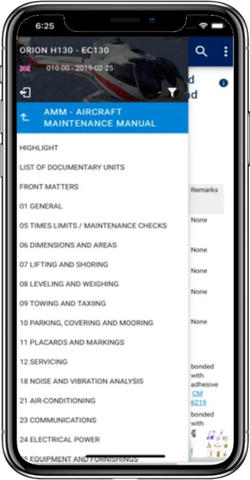 Customers need immediate access to operational and maintenance directives to keep their rotorcraft flying and to support flight safety. All the latest directives – such as alert service bulletins (ASB), service bulletins (SB), and safety information notices (SIN) – are published in real time on Airbus Helicopters' Technical Information Publication on Internet (T.I.P.I.) portal
The T.I.P.I. app also is available for download on the App Store and Google Play.
Register for this service by following the link below, then clicking "inscription" on the subsequent page.
For more information, visit the T.I.P.I website.
Continuing airworthiness management services
Airbus' continuing airworthiness management (CAM) services provide highly effective safety and airworthiness management for helicopters operating worldwide.
Through this offering, Airbus monitors all configuration and airworthiness aspects of a customer's rotorcraft – enabling the customer to direct their focus on operations. Among the key benefits of these services are increased fleet availability, optimised maintenance operations, and secured aircraft value.
CAM services are developed under worldwide aeronautics safety standards, are applicable to any aircraft, and are accessible to all customers – be they civil or military operators or financial institutions. They support fleet enrolment either from "as built/delivered" or "as maintained" configurations.
This offering can be tailored to meet customer requirements, including the following:
●     Consulting and training module: This service covers diagnosis and support for organisation and processes, regulatory and on-the-job training programme solutions, helicopter airworthiness review and airworthiness certificate renewal and recommendations, and creation and support for an approved maintenance programme (AMP).
●     CAM implementation module: Referential initialisation, aircraft data loading, gathering, and cleaning are provided by this service. It also can include the implementation of a maintenance information system.
CAM service module: This service provides for the performance of continuing airworthiness management under a partial or full delegation of CAM activities.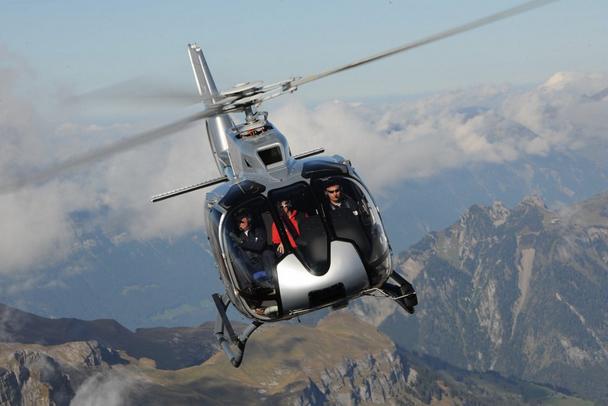 FlyScan
Experts in Airbus Helicopters' HUMS (Health and Usage Monitoring System) provide proactive and predictive analysis of monitored rotorcraft's parameters, supporting any mission profile or organisation type.
FlyScan services contribute to maximising customers' operational efficiency, increasing both fleet availability and flight safety, while reducing the maintenance burden.
All data is processed by technical experts with the Airbus design office in order to anticipate any maintenance needs, or to detect in advance any symptoms that could cause an unexpected grounding.
FlyScan proposes three services:
Advise: A tailored service to support a helicopter customer's HUMS monitoring. Airbus provides proactive feedback and a weekly review of main components.
Supervise: This service is tailored for helicopter customers without a vibration analysis team in their organisation. Airbus manages the various thresholds and closely monitors any event that occurs in the fleet. A simple and regular data transfer is all that is needed for Airbus to perform a thorough analysis of a customer's aircraft records.
Guard: A service adapted to helicopter operators who already manage a HUMS system. Airbus brings its expertise to their doorstep, supporting teams to survey their fleets. This package includes a HUMS hotline available 24/7, and commits to responding to AOG requests within a few hours.