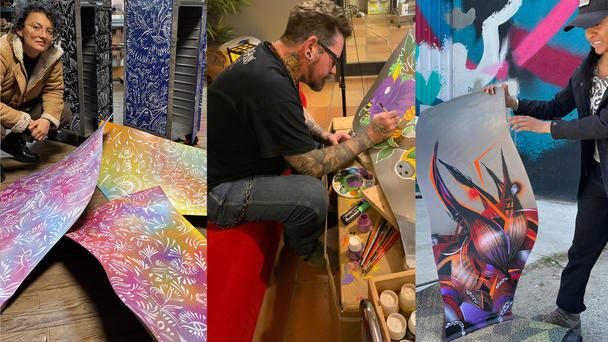 Unique auction pieces designed in collaboration with amazing artists
On the 13 to 15 of October 2022, A380 parts will be put up for auction by Airbus for the benefit of the Airbus Foundation and the AIRitage association. Some of these parts, such as blades, have been entrusted to artists who have turned them into works of art. 
French Navy takes delivery of first H160 for search and rescue missions
The French Navy has taken delivery of the first of six H160s that will perform search and rescue (SAR) missions.

The latest Moon Camp Challenge lifts off
The latest edition of the Airbus Foundation-supported Moon Camp Challenge is now accepting students' 3D concepts that could enable astronauts to remain on the Moon for long periods of time.