Our world is changing. And so are we. At Airbus, we want to be known not only for our exceptional products and services, but also for the positive impact we have on the world and its citizens. This starts by rethinking our approach to the way we do business to ensure we can step up and be a driving force for change.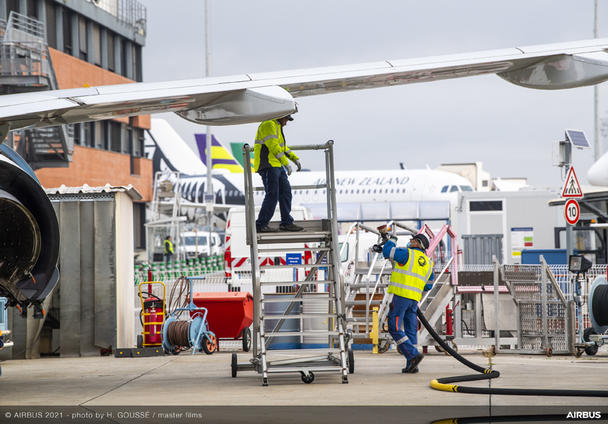 Learn more about Sustainable Aviation Fuel (SAF)
A proven alternative fuel for immediate CO2 reduction
Discover Sustainable Aviation Fuel (SAF), one of the industry's best decarbonisation solutions available for use in all Airbus aircraft and helicopters.