The first stratospheric UAS of its kind, Zephyr provides a persistent and adaptable solution, unlike other unmanned aircraft. Its persistence enables a capability of flying continuously for months at a time, at around 70,000ft, above weather and conventional air traffic. It is a HAPS: a High Altitude Platform Station, and is the only HAPS to have demonstrated day/night longevity in the stratosphere.
Zephyr is the world's leading solar-electric stratospheric Unmanned Aerial System (UAS), with a wingspan of 25m and weighs less than 75kg. 
Having already taken to the stratosphere and breaking multiple world records, Zephyr is an innovative solution currently under development by Airbus.  
Zephyr will bring new See, Sense and Connect capabilities to commercial, institutional and military customers
Zephyr relies on solar energy, with secondary batteries charged in daylight to power overnight flight. Thanks to this Zephyr's flight time is carbon neutral. 
Why Choose Zephyr?
Zephyr addresses the need for a cost effective way to provide both persistence and wide satellite like reach, along with the accuracy, station keeping and re-tasking flexibility typically inherent in conventional drone systems. 
Persistence: Zephyr's persistent flight is unrivalled, combining the persistence of a geostationary satellite, while maintaining the maneuverability similar to that of a traditional aircraft or UAS. During a 2018 test flight Zephyr achieved a record 25 days, 23 hour and 57 minute endurance, without refueling. 
Latency: Zephyr is close enough to ground stations to have little latency and offer a near real-time service
Complementary to existing solutions: Filling the gap between ground towers, conventional aircraft and satellites, Zephyr is positioned perfectly to complement and enhance existing infrastructure.
Safe and secure: Zephyr has been at the forefront of integration of stratospheric UAS into airspace, gaining civil and military approvals in five countries, across four continents. 
Beyond Line of Sight (BLOS) Capabilities: After take-off and ascent into the stratosphere within eight hours, Zephyr will navigate to the desired location, which may be hundreds or thousands of kilometers away. Zephyr will be controlled from a Ground Control Stations anywhere in the world using BLOS capabilities.
Technical Features
Wingspan: 25m 
Weight: Less than 75kg
Payload: Different levels of payload capability with incremental performance levels 
Zephyr is payload agnostic, compatible with OPAZ, Airbus in-house Earth Observation system designed for the stratosphere that provides 18cm electro-optical and 70cm infra-red imagery and videos. It is compatible with Airbus Intelligence advanced processing capabilities. Zephyr is also able to integrate 3rd party customer supplied payloads. 
Zephyr can support a wide range of payload capabilities, including but not limited to: Electro Optical, Infrared, Hyper spectral, Passive Radio Frequency (RF) Radar, Synthetic Aperture Radar (SAR) radar, Early Warning, Lidar and Automatic Identification System (AIS)
Capabilities
Zephyr will bring new See, Sense and Connect capabilities to military, commercial and institutional customers.
See & Sense
Zephyr has wide visual payload coverage of 20 by 30km footprint which enables it to provide a range of continuous surveillance to meet mission requirements as well as high resolution imagery and video capture for intelligence gathering. 
Sensors located in the stratosphere can readily detect changes in the environment, gathering more precise data.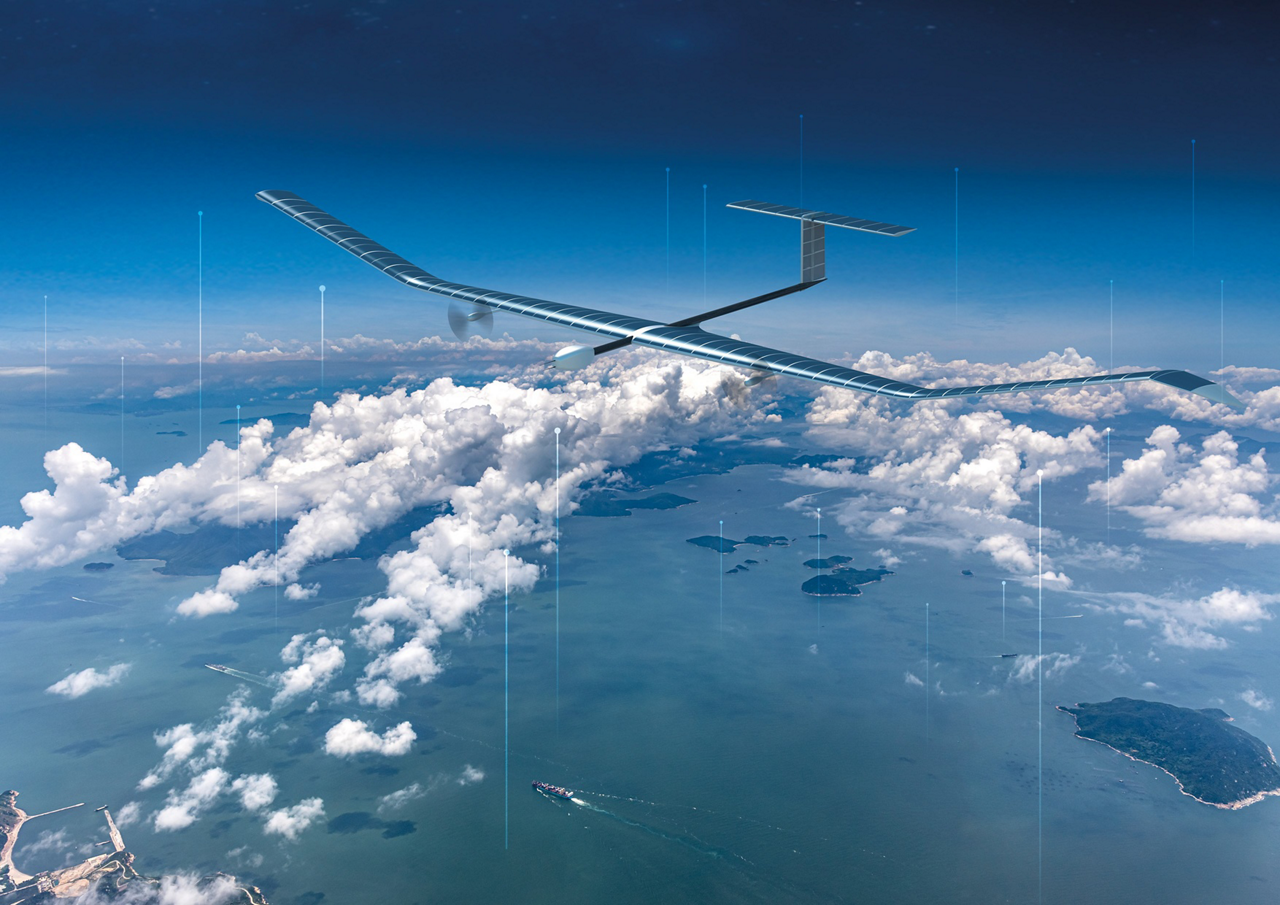 Connectivity
Did you know…?
Around four billion people across the globe are unconnected 
Zephyr is capable of extending reach and/or capacity of terrestrial networks
One Zephyr has the coverage equivalent to that of 250 cell towers
Zephyr has the potential to provide communications to the most unconnected parts of the world. No other aerial solution offers direct to device 4G/5G on a persistent day and night basis, complementary to existing infrastructure.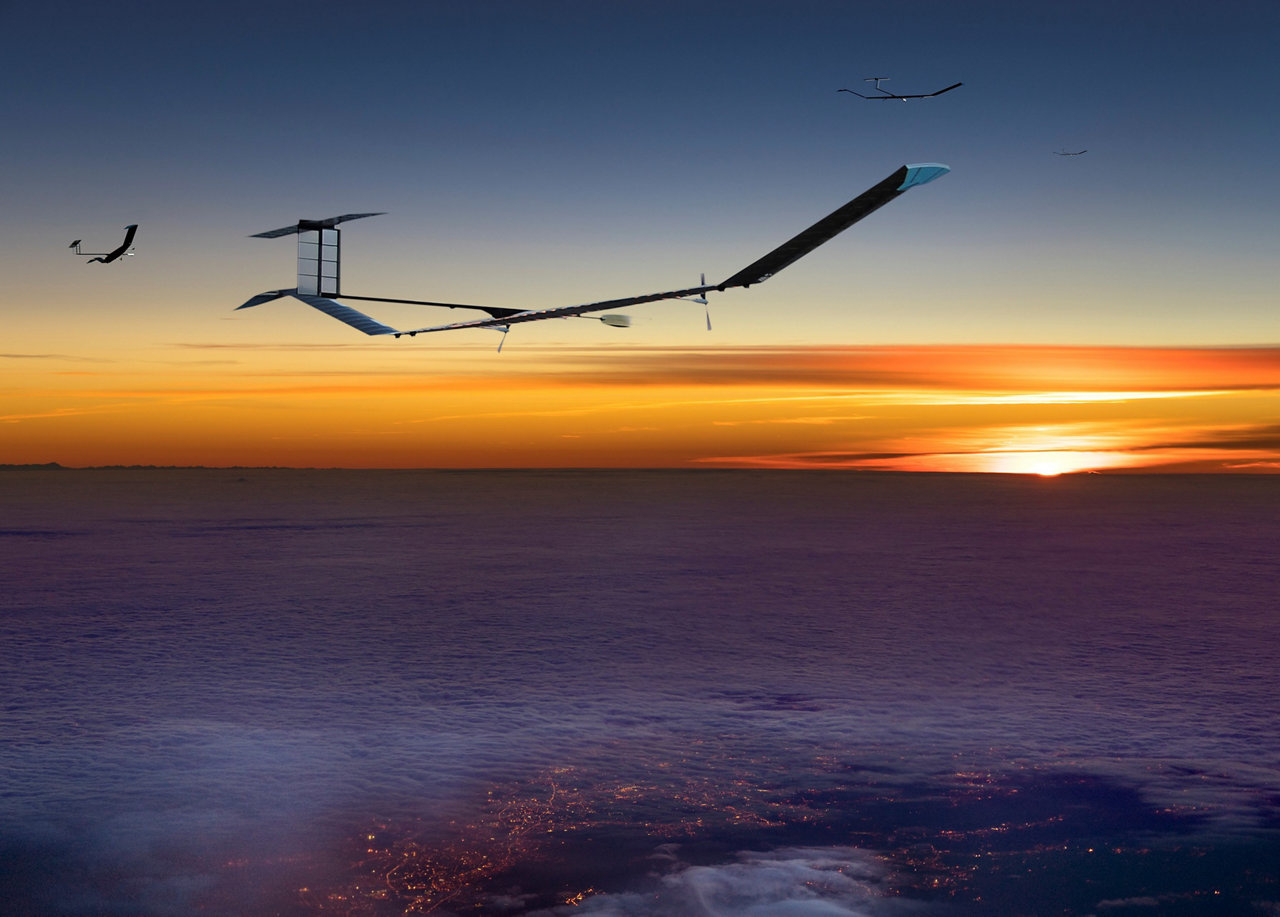 Military

Commercial

Institutional

See and Sense

Maritime security persistent ISR

Convoy protection

Land/coastal border protection

SIGINT

 

Connectivity

V/UHF

Military LTE bubble

Mobile communications/MESH

 

See and Sense

Oil and gas

Crop monitoring

High resolution typography

Smart cities

 

Connectivity

Communications LTE bubble

Direct to handset

Broadband services

Cellular backhauling

See and Sense

Wild fire monitoring

Land administration

Environmental monitoring

Border protection

 

Connectivity

Distaster recovery

ADS-B + voice over ocean

 

 
______________________________________________________________________________________________________________________________________________________________________________________________________________
---
Discover our UAS portfolio