When most of its youth development programmes were put on hold due to the first wave of COVID-19, the Airbus Foundation worked closely with non-profit partners to help them transition to using the organisation's digital platform wherever possible. 

As part of this effort, the Airbus Foundation adapted its youth programmes to support remote activities, created video sessions with partners, but also launched the Airbus Foundation Discovery Club newsletter to address educators and parents.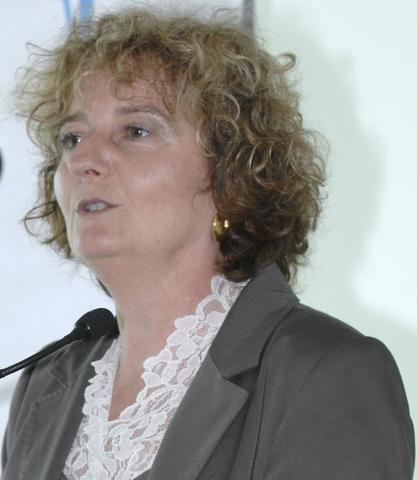 Marie Claire Certiat, Youth Programme Manager at the Airbus Foundation, experienced these challenges first-hand and took on the task to expand the Airbus Foundation's youth development outreach. We spoke with her to find out where the strategy stands now.
How have you gone about integrating a more digital approach to youth development efforts?
In 2020, a revised youth development strategy was approved to move towards a more digital approach, maximising the reach of our current and new STEM (science, technology, engineering, and mathematics) and aerospace educational content. 
We want to develop the audience for our digital platform (Airbus Foundation Discovery Space – AFDS) by expanding the Foundation content and partnerships while continuing to involve employees and be mindful of diversity, inclusion, and equity.
A review of STEM engagement trends has been completed in 2020. The primary result is the accelerated innovation in education due to the COVID-19 crisis, leading to:
Project-based learning, such as working on real-life challenges;
A need for self-learning formats (e.g., podcasts that are specifically adapted to students).
But it also clearly appears now that an all-digital approach in education has its limits for many young students and can even increase inequalities in some cases. That's why we are deploying today a hybrid approach which can combine the use of digital content with in-person workshops. 
What are your main targets to expand the reach?
Our main targets regarding the Airbus Foundation's youth development pillar are to involve young people in need in our activities and with our content. 
To do this, we are addressing teachers and educators, who are the main gatekeepers and facilitators for the young people, directly or via our NGO partners. Finally, we rely on our committed and engaged Airbus volunteers – who are the faces and ambassadors of the youth programmes around the world. 
Some specific actions are being taken: 
Leveraging and developing proximity to the Airbus sites; 
Encouraging and enabling volunteerism;
Leveraging the hybrid approach to deploy programmes in the COVID-19 era;
Maximising the use of the Airbus Foundation Discovery Space content; and  
Adapting the deployment of each programme to the local context.
Identifying local impact measurement in each programme around the world
Can you explain how you are combining three programmes into one?
Historically, the youth development programmes were defined as:
Airbus Foundation Flying Challenge (AFFC)
Since 2011, the AFFC programme has been inspiring young people who may be at risk of dropping out of school, to continue their education, to find their professional vocation and to realise their dreams through mentoring. Over 15 different versions have been launched over the years, according to the local context and needs. AFFC is almost all in-situ, close to Airbus sites and relying on Airbus volunteers.

Airbus Foundation Little Engineer (AFLE)
AFLE is a robotics-based workshop, supported by trained Airbus volunteers in some countries. It aims to encourage students between the ages of 10 and 16 to understand and embrace technology.  It is a programme managed through our partner The Little Engineer, covering international markets (i.e., Kenya, Pakistan, Philippines) since 2016.

Airbus Foundation Discovery Space (AFDS)
Launched in 2018, AFDS is an online portal offering short animations that help young people (ages 8 to 12) understand science through the world of aerospace.
At the end of the day we will have all the youth activities under one roof and one branding: the Airbus Foundation Discovery Space. Our objective is to host content that is inspired from AFFC and AFLE. This will allow us to extend our age target and be able to offer digital content when physical interaction is not possible (as we have experienced during the COVID-19 lockdowns).
The objective today is to finalise the transition of our youth programmes across the world and to have a sustainable platform in 2023.
Marie Claire Certiat, Airbus Foundation Youth Programme Manager 
How will it be on the sustainable platform?
The updated platform will eventually include three segments:
Discover (for ages 8-12): This segment will include existing AFDS animations and booklets (Mission to the Moon, Science of Flight). It also will feature Future of the Skies and its latest hydrogen-focused animations. Some learning scenarios, based on these animations, are available for teachers and educators to run sessions autonomously. 

Experiment (for ages 12-14): Teenagers will be able to learn through experience videos supporting some scenarios created by our partners.

Inspire (for ages 14-18): Through a series of animations complemented by dedicated activity manuals (for both teachers and students), teenagers will learn more about various inspiring topics such as hydrogen, the environment, and mathematics, as well as female role models in aerospace. A self-development booklet also is under preparation, to be used individually or with an educator/mentor, addressing various topics in the frame of STEM and aerospace (i.e., self-care, tackling misinformation).   
As the Foundation expands its strategy through our Airbus Foundation Discovery Space platform, we look forward to working with all our partners to reach even more young people from 8- to 18-years-old with engaging STEM content. So far, the youth development programmes have reached over 19,000 young people across the globe, and we are focusing on new populations in need. 
How can I find out more about the Airbus Foundation's Youth content?
Sign up for our Airbus Foundation Discovery Club newsletters to join a community of educators, parents and kids who are passionate about subjects on STEM and aerospace. You'll get access to teaching materials such as videos, experiments, crafts, games, design challenges and quizzes which are fun and interactive!
In addition, you can always stay up to date on our activities via the Airbus Foundation website.