Four members of Airbus' UAM department talk about the projects they're working on, what got them interested in urban air mobility, and how it might change the skies for future generations.
Mona Moren, Avionics Systems Engineer for CityAirbus Demonstrator, Airbus Helicopters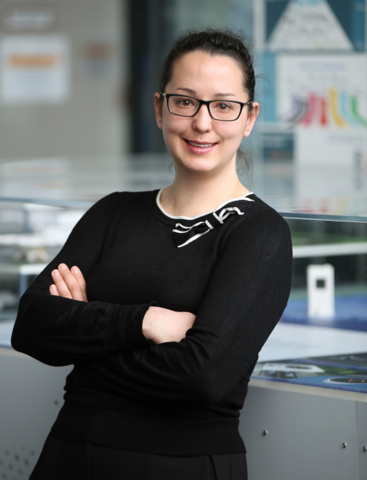 "I always had a natural curiosity for anything related to science and engineering. After getting my masters I decided to start working in aeronautics—a fun, challenging industry. You see what it does for you in daily life, and I wanted to be a part of that.
On the CityAirbus demonstrator, I've worked on the avionics systems architectures onboard and in the ground control station, where the pilot commands the aircraft. This involved diverse activities, from design to operations support, following through with iterations as needed. Getting to flight was a team effort: it took every member's involvement, specialties, collaboration and dedication.
The difference between UAM today and the classic aeronautics industry is that the product did not exist three years ago. When I joined the team, the demonstrator was just two structural beams connected together—that was the vehicle. The CityAirbus team is small and dynamic. We worked like a fast start-up with simplified processes and leaner ways of working. The timelines are shorter, and one of the goals is to learn as much as possible about the design dreamed up just a few years ago.
You also see first-hand how each detail has its importance. Every team contributor did what was needed, and everything found its place—now we have a demonstrator that we've built and tested in record time, and flown in a few locations.
The most exciting part of working in UAM is being part of the exploration of a modern-day frontier.  It involves working with experienced people who are passionate, dedicated, collaborative and excited about trying new things—all while keeping people safe."
Dr. Markus May, Managing Director Airbus Urban Mobility GmbH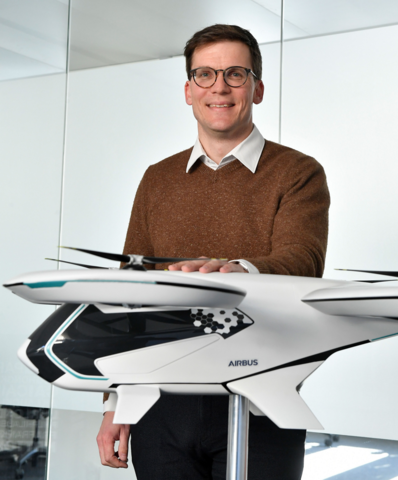 "When the UAM organisation was created three years ago, my manager asked if I wanted to join this journey. I liked the idea of opening up the sky in urban areas and bringing zero-emission vertical mobility into our cities.
"I've had the chance to found two companies in the past. So, I saw it as a nice challenge to build a modern legal entity for UAM in the form of a corporate start-up. We started off by identifying the basic principles, we built a team and defined the culture together so that we could set up lean processes and state-of-the-art tools, while ramping up and working on the content in parallel.
"From a vehicle perspective we deliberately chose two different configurations for technology demonstration. On the one hand, Vahana as a singlepassenger vehicle with a tilt-wing configuration that is capable of flying 20 minutes with a 50 km range. On the other hand, CityAirbus was designed for four passengers and with the objective to test the electric propulsion system for this weight category. Distributed electric propulsion is completely opening up the conventional design space and there is a variety of vehicle configurations out there at this stage. And we know that autonomy will be a key enabler for a commercially viable transport service in the future.
"All in all, we're really at the spearhead of innovation and it feels exciting to be part of this revolution in aviation, and more generally in mobility. Aspects like sustainability and public acceptance become more and more important in our daily lives. And it is a great adventure to paint the picture of how we integrate this new type of vertical mobility in our cities."
Romain Legast, Head of Procurement at Airbus Urban Air Mobility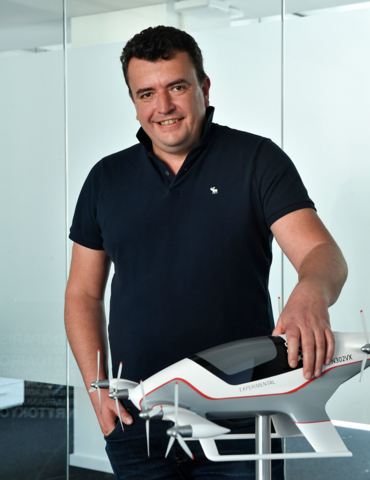 "In 2018, I was selected to lead the procurement and supply chain for Airbus Urban Mobility U.S. for the Vahana demonstrator. Since June 2020, I've been in charge of managing the supply chain for UAM developments by all Airbus entities.
"What I find fascinating is we are creating a new type of industry. Upcoming generations expect immediate solutions on demand, but they also want to live in a more sustainable world. Inside Airbus, we can be part of this adventure.
"It's really exciting to work on an electric aircraft. The decarbonisation of the industry is important, for me personally, but for the public in general. It would be a profound success if the aeronautics industry could become decarbonised. What's also exciting is we are challenged by new competitors, which helps us to be more agile and define ways of working so that we're in a position to move at the same speed as these new companies. Having worked in Acubed* helped a lot! During my years there I learned how to manage risk when taking a decision – it may not always be the best one but it allows you to be fast.
"Since new generations are changing how they live, UAM ultimately allows people to redefine cities and the way we operate them."
* Acubed, Airbus' innovation lab based in Silicon Valley
Jose Carlos Ramos Fernandez, Program & Strategy at Airbus Urban Mobility GmbH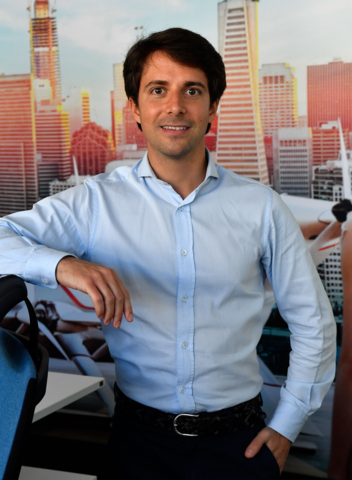 "I came to UAM because I wanted to be part of the next transformation of flight. The people in UAM are a diverse team who share a passion to create the future of aviation.
"I'm setting up the project management office for the CityAirbus vehicle. One of my jobs is analysing how to streamline project management. Airbus has processes to develop and certify an aircraft or helicopter. We want to benefit from processes already in place and adapt them with new and more agile ways of working to improve efficiency across projects and teams.
"While the core of UAM is the vehicle development, we also have colleagues working on influencing its public acceptance, others who work with city projects, or are working in airspace management and regulations. We will not develop the entire infrastructure, but we will need to make sure this vehicle is integrated in this ecosystem.
"It is exciting to be part of the creation of a future transport and contribute to smarter and more sustainable cities. This is one of my motivations as an engineer. It's a dynamic environment – so we need to be fast enough to react. You don't only develop your resilience in this area, but also your antifragility: get better, thrive as result of volatility. Approaching such a challenge requires people who share the spirit of developing a project in an uncertain environment."