Mexico is one of Latin America's largest and most prominent aviation markets, and Airbus has worked in collaboration with the country's aerospace industry customers, suppliers and affiliates for more than 30 years.
For Airbus, Mexico represents much more than a key business market, with the company working hand in hand to advance the country's manufacturing and aerospace sectors.
Airbus directly employs approximately 700 people in Mexico and indirectly supports another 5,000 jobs in the country through its supply chain. The company is proud of its long-term commitment to Mexico and its employment of highly trained local professionals.
Commercial Aircraft
In Mexico, the future is bright for commercial aviation, as the air travel market will require more than double the number of aircraft currently in service over the next 20 years to meet the country's growing demand.
Airbus is Mexico's market leader for commercial aircraft, with a market share of in-service jetliners of over 60%. Airbus commercial airliners fly with four prominent airlines: AeroUnion, Interjet, VivaAerobus and Volaris.
The low-cost carrier business model is rapidly gaining strength in Latin America, and Mexico is playing a key role. In 2013, low-cost carrier VivaAerobus made the then-largest ever aircraft purchase by a Mexican airline, acquiring 52 single-aisle A320 Family jetliners. Four years later, Volaris' parent Indigo Partners signed a Memorandum of Understanding for the combined total purchase of 430 A320 Family airliners, an all-time record order for Airbus. Volaris is set to take delivery of 80 of those airplanes. 
Helicopters
Airbus provides a diverse and complete line of helicopters for commercial, parapublic and military missions to key customers in Mexico and 24 countries across the region.   From Mexico, Airbus provides in-country training and top-level support for a fleet of 450 Airbus helicopters – 40% of which operate in Mexico – and more than 220 customers.
Through its 1,000-square-metre maintenance centre opened during 2012 in Queretaro, the company also offers maintenance, repair and overhaul (MRO) activities as well as aircraft customisation.
In the civil market, Airbus helicopters are utilised in the region for transport purposes by both private and business sectors, especially in the mining and energy segments. Mexican oil and gas operator Pegaso, for example, became the launch customer of the super-medium H175 in the Americas. Meanwhile, Airbus Helicopters' light rotorcraft lines, including the H125, H135 and H145, are especially well adapted to operate in the region's challenging operational conditions, which often include high altitude and/or high temperatures.
More than 15,000 pilots and technicians have been qualified in Helibras Training Centres in Itajubá and Rio de Janeiro, which include the continent's only H225 full-flight simulator.
As part of its commitment to work with the country's industrial manufacturing base, Helibras has developed a local supply chain that includes more than 30 Brazilian companies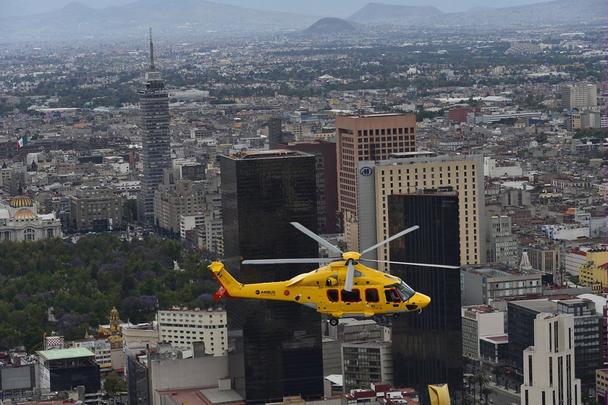 Defence
Mexico is the largest operator of Airbus military transport aircraft in Latin America, with 24 airlifters flying in the country's service as of January 2019. Acquisitions include the Mexican Navy's purchase of the latest C295 version – the C295W – equipped with winglets that allow more payload to be carried over longer distances in hot and high conditions, as well as providing fuel savings of approximately 4%.
In 2017, Airbus inaugurated a Maintenance, Repair and Overhaul Center in the Santa Lucía Air Base to support the Airbus C295 transport aircraft operated by Mexican Air Force owned by SEDENA (the Mexican Secretariat of National Defence) and SEMAR (the Mexican Naval Secretariat).
Secure Land Communications (SLC), an Airbus business unit, also has a strong presence in Mexico. SLC offers advanced mobile communication and collaboration solutions to collect, process and deploy intelligence. With more than 80 employees in the country, it is the supplier for the mission-critical radio communications network with Tetrapol technology that has end-to-end encryption (E2EE) interconnecting 32 regional networks and 400 municipalities. It is also supplier for the Tetra network in Mexico City, one of the largest in Latin America, with capacity for 50,000 users. As of 2017, it obtained registration for the first secure mobile virtual network operator offering state-of-the-art broadband technology. It was launched for services in May 2019 as MXLINK.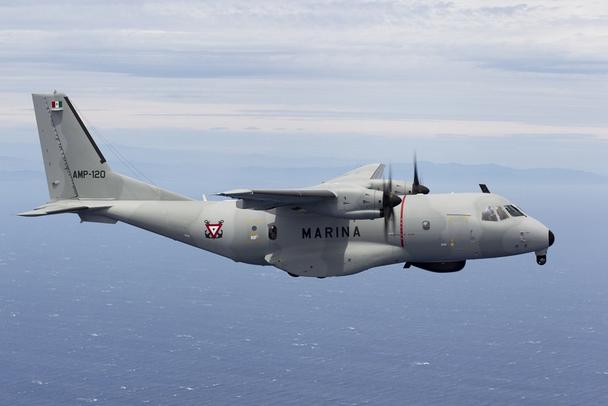 Local partners
The Airbus Mexico Training Centre (AMTC) offers a full range of training systems for crews operating A320 Family jetliners with customers in Mexico and throughout Latin America. With capacity for more than 1,000 trainees annually, this 2,500-square-metre facility houses a full-suite of A320 pilot training equipment, including two full-flight simulators and one Airbus pilot trainer. The AMTC is the result of an agreement between Airbus and ASA (Aeropuertos y Servicios Auxiliares), a federal agency overseeing the management, operation and development of Mexican airports.
To help meet the growing demand for new pilots, Airbus' first Pilot Cadet Training Programme including ab initio training was launched with the Escuela de Aviacion Mexico (EAM). Located near the Airbus Mexico Training Centre, it offers cadets a complete and fully integrated Airline Transport Pilot Licence (ATPL) course built upon Airbus' high standards and worldwide experience in pilot training.  After completing initial training with EAM, cadets will qualify to continue training at the Airbus Mexico Training centre to become certified Airbus A320 pilots.
As part of the company's commitment to improving flight safety, Airbus also has developed its helicopter pilot training programme at the Heliescuela in the state of Veracruz together with one for mechanics at the Safran Engines Training Centre in Mexico City. Airbus also has signed several agreements with educational institutions such as the Aeronautical University in Querétaro (UNAQ), the National Polytechnic Institute (IPN) and CONALEP.
On the industrial side, Airbus operates a manufacturing facility in Querétaro, Mexico that produces emergency exit doors and bulk cargo doors for the company's single-aisle commercial aircraft families. 
Education
On the education front, Airbus has sponsored the Universidad Panamericana's "Panteras" Robotics Team, enabling its members to participate in the FIRST (For Inspiration and Recognition of Science and Technology) competition for international robotics. With Airbus' support, team members are well on their way to becoming leaders in their field, whether in science, technology or engineering. 
Corporate citizenship
For Airbus, the motto "We make it fly" goes well beyond just providing solutions to help move people and things from point A to point B; it reflects the company's long tradition of involvement with and commitment to the communities it serves. In Mexico, Airbus is uniquely positioned to create programmes that promote aviation safety, develop the next generation of aeronautical and aviation professionals and lend a hand when natural disaster strikes.
Since 2011, Airbus Helicopters Mexico has organised more than 100 safety roadshows and seminars to reinforce a culture of flight safety among helicopter operators, pilots and technicians. The SRS programme is a Mexican initiative that has been exported across Latin America; in 2018, more than 1,300 attendees participated in Ecuador, Colombia, Mexico and Panama.
Through the Airbus Foundation, the company supports the Mexican government during emergencies, providing radio communications equipment and medical supplies as well as personnel on relief flights.
After the devastating 2017 earthquakes in Mexico, the Airbus Foundation partnered with various entities to offer support for those affected. Mexican airlines Volaris and Interjet delivered more than nine tonnes of supplies, such as clothes, blankets, tents, tarps, lanterns and medical supplies. The Foundation also teamed up with the Angel Flight air ambulance service to provide emergency transportation, utilising two helicopters of the Airbus Ecureuil light rotorcraft family: an AS355, and an EC130. They were provided for hospital use in transferring the critically injured, as well as for the airlift of food and medicine after the earthquake rendered many roads impassable. In addition, images from Airbus-built Earth observation satellites were made available to Foundation partners through a dedicated portal to help assess the earthquake damage.