Airbus and HeroX competition seeks novel ideas to explore the travel experience through the Metaverse

Shared prize fund of $30,000  offered for those who propose the most innovative and impactful "Metaverse and the Future of Flight" visions




 
The future travel experience

Airbus, pioneer of sustainable aerospace for a safe and united world, and HeroX, leading platform and open marketplace crowdsourced solution provider, have joined forces to launch a "Metaverse and the Future of Flight" competition. 
The challenge seeks innovative ways to use the metaverse to explore and elevate the passenger experience from departure to destination.
The metaverse is the composition of multiple virtual 3D environments with a focus on social interactions. This allows people to interact socially and economically, often as avatars in cyberspace, which acts as a kind of metaphor for the real world, breaking down physical and/or economic barriers.
The digital world continues to grow in sophistication with tools like augmented reality and virtual reality, providing us with a venue for experimenting and enhancing real-life experiences like travel.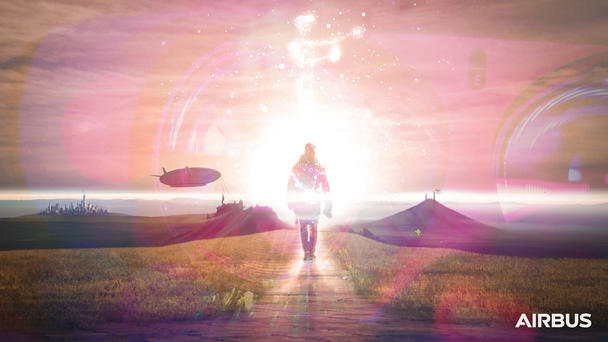 Ready to take up the challenge?

With this in mind, Airbus is looking for out-of-the-box thinkers to envision air travel by leveraging the metaverse's infinite range of possibilities and potential.
The Challenge is looking for immersive, experiential ways in which a passenger can interact with the metaverse during the travel process.  
Up to 5 participants submitting the top ideas will share a total prize pool of $30,000. The competition launches on April 26th and is open to individuals and teams ages 18 or older. Individual competitors and teams may originate from any country, as long as international or Airbus sanctions do not prevent participation. 
To go for the challenge, visit www.herox.com/AirbusMetaverse and find out how to get started.
Interested in bringing your pioneering spirit to Airbus, visit our careers section