It is never too late to live your best career life! And if you dare to be bold, push yourself and get comfortable outside of your comfort zone, Airbus is the place to be!
Laertes' career is inspired by a passion for cutting-edge technologies, innovative processes, new ways of working, endless opportunities of the aerospace business and the ability to connect people around the world. He has a Degree in Mechanical Engineer from Federal University of Campina Grande, in Brazil and a Master degree in Energy & Sustainability from University of Vigo in Spain and an Expert degree in CSR and Sustainability. "It is never too late to live your best career life! – he says – and if you dare to be bold, push yourself and get comfortable outside of your comfort zone, Airbus is the place to be!"
After a previous career path in the automotive industry in Brazil & Spain, Laerte decided for a shift in his professional and personal life and onboarded Airbus in 2012 as a Supplier Development Manager in the Procurement function at Airbus Commercial in Toulouse. "I was not necessarily passionate about aerospace in the beginning, but I always loved the Airbus savoir-faire. And, besides, I am very sensitive and impressed by the level of quality delivered in these types of industries. I think Airbus holds a prestigious position to this regard. If we were not passionate, we would only be aircrafts manufacturers. But here, at Airbus, we do much more than just flying engines."
In fact, behind quality & performance there is a huge world, and in his first mission, Laerte was accountable for leading, within and in collaboration with suppliers, complex projects/missions aiming in sustainably improving the industrial performance & maturity. "Improving the supplier's quality, performance & maturity is primordial and it is an important part of the downstream value-added chain of the aerospace manufacturing industry" – he says.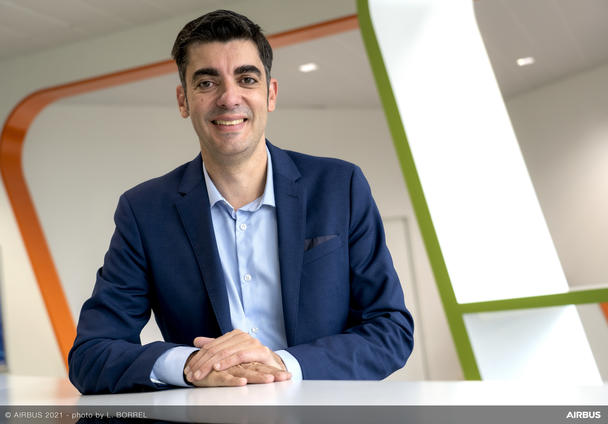 In 2017, Laerte moved on his career and took a position in Business improvement as Supply Chain Business Improvement Manager with a target to develop and improve processes, tools and skills from Supplier development managers. This opportunity allowed him to identify, consolidate and ensure the deployment of best practices between the supply chain, the operations and leveraging synergies with other Airbus functions.
Today, Laerte has been appointed International Procurement Manager, working in International Procurement for Airbus identifying and capturing global supply chain opportunities, in Europe, Africa and Latin America,. "I love connecting with people. Working in synergy with different people from different cultures, locations and functions across the organization, makes every project even more interesting and unique. On the same day I can start a meeting with French's Procurement colleagues in Toulouse, then with a supplier from Germany, enjoy lunch in Toulouse with Brazilian friends, continue the day in a team meeting with French, German & Indians team matters, have a coffee with a Spanish friend and aligning with a Latin America team. What a day!" –Laerte exclaims.
Starting a new page in his life at Airbus was an incredible journey for Laerte whose enthusiasm never stopped growing. "Working for a company that demonstrates resilience during tough times and that is also projected towards innovation and a more sustainable future is for me a very important aspect. In fact, sustainability and social cooperation are a big concern for me. Amazonia is the biggest Brazilian natural landscape and many of the Airbus solutions developed, such as the Pléiades Satellites, are designed to help protecting it. I am so proud of working for a company that follows serious decarbonization roadmap. Not to mention the amazing initiatives of the Airbus Foundation who makes possible to give back benefits to the society and its employees in order to support social awareness and eco responsibilities in their actions."
In his spare time, Laerte is a very eclectic person and a true connoisseur of gin and cocktail design. He likes spending time with his friends and family and sharing the pleasure of being in good company while enjoying the small pleasures of life.
Laerte's career path at Airbus
---
International Procurement Manager
Airbus Commercial, Toulouse
Supply Chain Business Improvement Manager
Airbus Commercial, Toulouse
Supplier Development Manager Airbus
Airbus Commercial, Toulouse
---