2021 full year Commercial Aircraft figures
Check out our order and delivery summary for 2021 at a glance in the table below (numbers valid at the end of December 2021).
For a full listing including details on customers and regions, as well as historical data for the previous year, go to the download section below.
2021 deliveries: 611 aircraft to 88 customers 
2021 orders: 771  gross orders to 29 customers (507 net)
At the end of 2021 Airbus backlog stood at 7,082 aircraft
 

A300/A310
 
A220/A320
A330/A340/A350
A380
Total
Total orders
816
16683
3133
251
20883
Total deliveries
816
10369
2365
251
13801
Aircraft in fleet
284
9765
2121
244
12414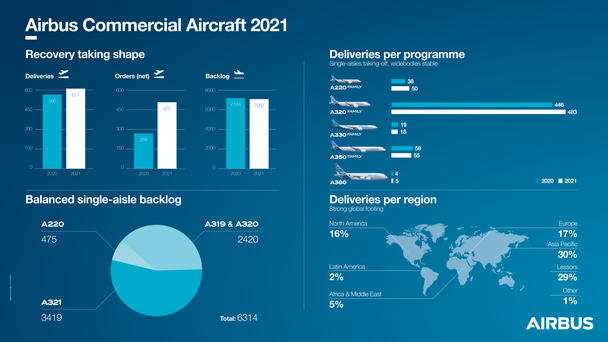 A320 Family aircraft have served destinations ranging from hot desert environments to icy Antarctic landing sites, flying from short urban runways and remote high-altitude airports. Utilised by the full scope of operators from low-cost carriers to the world's mainline airlines.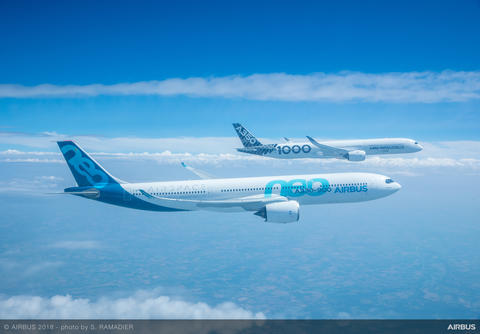 The A330neo and the A350 both deliver unprecedented levels of fuel efficiency, and a sublime level of comfort. Passenger capacity ranges from 220 to 410 seats (in typical 3-class configuration), making the widebody family perfect for both regional and ultra-long-range routes up to 9,700nm, allowing operators to customize each aircraft to meet their business needs. The A350 generated thousands of innovations , including the A330neo. The A330neo shares many of the same innovations as the groundbreaking A350. Both aircraft deliver a 25% saving in fuel consumption and CO2 emissions when compared to previous generation aircraft.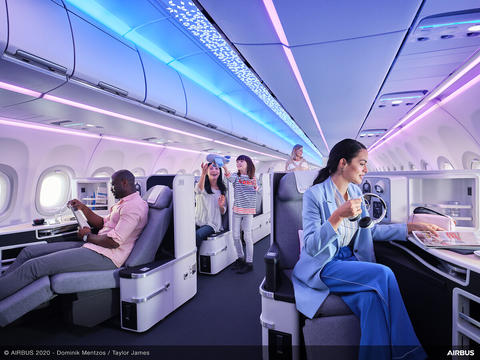 Airbus' award-winning Airspace interior was developed for A350s and A330s and is now bringing the leading widebody passenger experience to the single-aisle market, setting a new benchmark in the industry and empowering, in particular, A321LR and A321XLR operations. Featuring the latest in Airbus cabin innovation, its improvements significantly enhance comfort and well-being aboard. These include iconic welcome effect and ceiling lighting, redesigned window bezels for enhanced roominess and unobstructed views, new sidewall panels that provide an additional inch for extra personal space, the quietest cabin in its class, as well as a new lavatory design including hygiene and comfort features.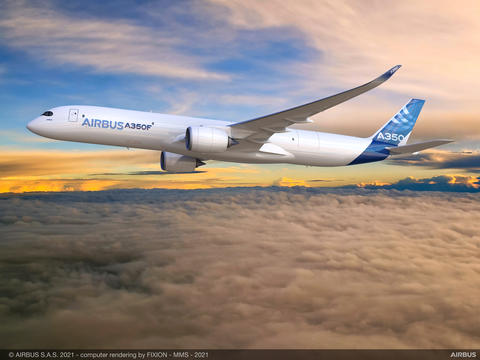 Airbus introduces the A350F in 2021 - A large widebody freighter to shape the future of airfreight with the capability to transport a cargo of some 109 tonnes. Based on the top-selling clean-sheet design A350, the A350F leverages all the benefits of the A350 to help large widebody freight operators make a clean start towards a more sustainable and profitable future. The A350 Family benefits from cutting-edge aerodynamics, optimised from nose-to-tail and wingtip-to-wingtip, and A350F brings latest-generation efficiency and choice to the large freighter market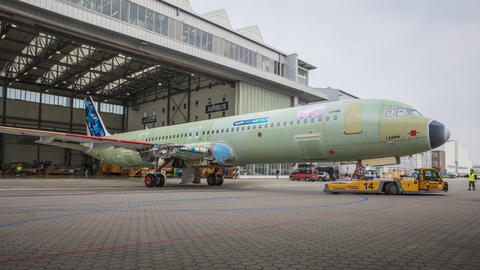 The first Airbus A321XLR Test Aircraft in front of the production hangar. The A321XLR further extends the single-aisle jetliner offer as Airbus' next evolutionary step for the A321neo, with a service entry planned in 2023. It will offer even more range – up to 4,700nm in a comfortable two-class layout.
Monthly Orders & Deliveries