Providing customers with a "very unique" experience of business aviation, Airbus Corporate Jets (ACJ) confirms its place as leader at the top of this market, as it accelerates on its flight path to superior excellence …
Emanating from Airbus' successful market-leading jetliners, Airbus corporate jets come from the most modern aircraft family on the market, and the fleet will soon cover the entire Airbus Family! "We look forward to welcoming the ACJ TwoTwenty - which will start operations with launch customer Comlux early 2023 - to complete our Family along with ACJ350, ACJ330neo, and ACJneo Family" said Stan Shparberg, ACJ Vice President Commercial.

A dedicated corporate fleet, highly competitive, ready to respond to a continuously expanding market. "The business aviation market has evolved significantly in recent years. In the beginning, the demand came mainly from governments, but we have started to see a shift, with increasing interest now coming from corporations for private flights" explained Benoit Defforge, ACJ President.
Delivering door to door solutions 
The context of COVID-19 has confirmed this trend: Despite the pandemic restrictions, corporations have found a resilient solution to travel with business jets, providing a very safe and robust way to do business, with the use of private airports, ensuring business continuity. "We cannot replace everything with video conferences, our customers still need to meet people face to face" explained Stan. "The flexibility and capability of ACJ perfectly meets these needs. On top of that together with Airbus Corporate Helicopters (ACH),  we are the only company in the world to offer door to door solutions with dedicated private and business jets and helicopters.  We are delighted to see that a lot of new buyers realise the value of our solutions as an answer to the post covid situation." he adds.

Last summer for example, an airport handling private aviation in the South of France registered over a 20% increase in traffic - the potential growth in this area is important for the next decade, not only in France but everywhere. "The requirements of our customers are constantly evolving and we are continually listening to their needs, to improve our products and services to give value-added solutions. This is widely recognized in the marketplace, and customers are increasingly aware that we are able to provide highly competitive and tailored solutions especially in these difficult times," Benoit said. ACJ is the business within Airbus that knows how to tackle niche market needs by designing services spanning for instance from governmental kit (i.e. module for Head of State transport) on an A330 MRTT (Multi Role Tanker Transport) to a fully outfitted presidential or private ACJ350.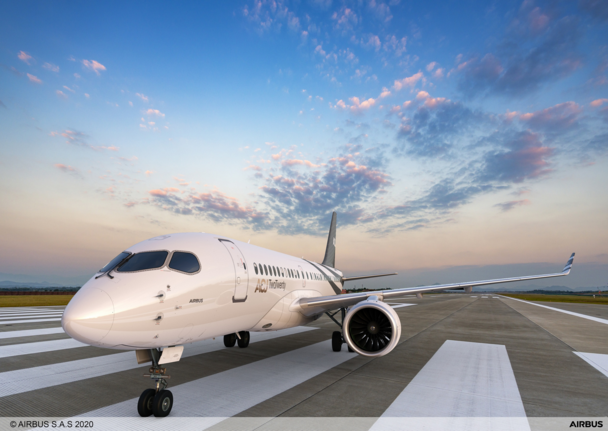 Compelling market appeal
The dedicated ACJ team is already prepared to meet this demand, capitalizing on Airbus innovations, putting the customer at the heart, developing solutions unique to each client : In 2020, they delivered the first ACJ350  with "easyfit" provisions, which pre-equip the carbon fibre fuselage of the VIP widebody with attachments points, greatly simplifying the work of cabin outfitters. "This is a great achievement giving us a perfect platform to position the ACJ350, especially for governments" said Benoit. In addition, the recent decision to launch the ACJ TwoTwenty, extends the ACJ Family by opening up a new market segment: the extra large bizjet. For the first time, ACJ is developing a clean sheet designed aircraft with a signature flexible cabin catalogue providing a new value proposition to business aviation buyers.

Around 200 Airbus corporate jets are in service worldwide, flying on every continent, with a strong presence in the Middle East, and also in China and Europe, offering customers (50% governments, 25% private individuals, 25% corporate customers) a unique expertise, the finest service, best technology and highest standards of care in corporate aviation.

To find out more on ACJ: www.acj.airbus.com