Media: Airbus Helicopters; Nicolas Gouhier; Fabre Lorette; Thierry Rostang
Selecting the right equipment is vital to success in the North Sea and according to oil and gas customer NHV, the H175 has proven its worth carrying passengers and crew safely where they need to go. 
NHV, the fleet leader
"Customers want an aircraft that's always ready to fly," explains Jamie John, Base Manager for NHV in Aberdeen. "They want it to deliver on time, be comfortable, quiet and offer a different solution to the norm. We can see that the H175 is producing on all these fronts, allowing customers to have peace of mind and know that their passengers and staff will get where they are going safely, efficiently and on time."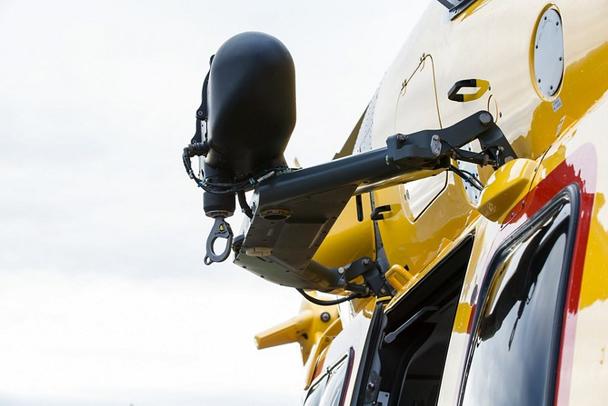 The NHV Group was the inaugural customer of the H175 with the first two aircraft entering service in December 2014. They now operate 13 H175s from their Aberdeen (Scotland) and Esbjerg (Denmark) bases. Choosing the H175 enables the company to cover 90 percent of its North Sea offshore installations with a full payload.
"It's great for offshore," says pilot Tom Willis, NHV. "We can do the job of the super heavy fleet now. It's a very stable, fast and quiet machine…and it's great that the passengers are able to see out."
Today, NHV is the H175 fleet leader with a recent 40,000 flight hour milestone. In 2019, the company was awarded another long-term contract with Petrofac to cover four crew change flights per week and will depart from NHV's base in Aberdeen using the H175.
"It's perfect for pilots" claims Eric Verhoogt, engineer at NHV. "It flies really well, just like a fixed wing. Accessibility is also better than for a lot of older aircraft. It's a very nice aircraft to work on as an engineer."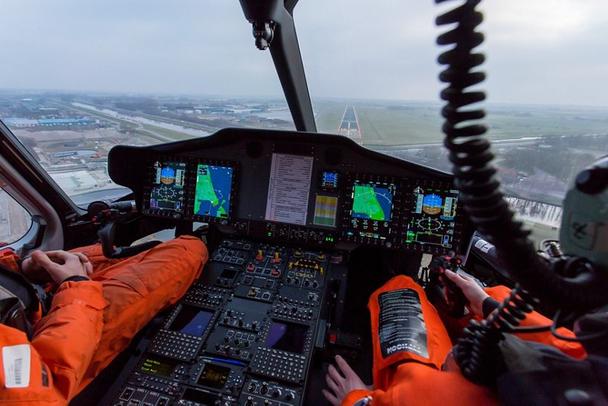 Much appreciated safety features
"It's an absolute pleasure to see the crews coming out of the H175 because they're just grinning from ear to ear," says Regional Maintenance Manager/Deputy Operations Manager, Lee James, CHC Helicopter. "They love to fly it because of its automation, because of its capabilities."  CHC Helicopter's fleet of four H175s, which recently celebrated 5,000 flight hours, service offshore oil and gas operations in the North Sea. Their last H175 was the first Airbus helicopter to be delivered with digital logcards, a document that tracks the entire history of critical helicopter parts, from manufacture to the end of their in-service lives. The Helionix advanced avionics suite of the H175 is one of the safety features most appreciated by crews. It offers unrivalled pilot assistance in an intuitive human-machine interface, improving overall safety through reduced pilot workload. "The difference is the superior interface with the Helionix and Airbus autopilot," explains Captain Maxine Ackerley, CHC Helicopter. "You can find anything you need at a glance."