As working remotely has become "the new normal", the COVID-19 pandemic has given rise to cyberattacks that attempt to exploit vulnerabilities. For this reason, Airbus continues to protect its customers and partners around the world.
The European Commission has confirmed this rise in criminal activity is a result  of the the increased amount of time that people are spending online as they stay home to help slow the spread of COVID-19.
Remote workers are particularly vulnerable to cyberattacks as they are much more likely to use private e-mail accounts, public filesharing and online conferencing services – which are often inadequately protected – rather than the official tools provided by their organisation.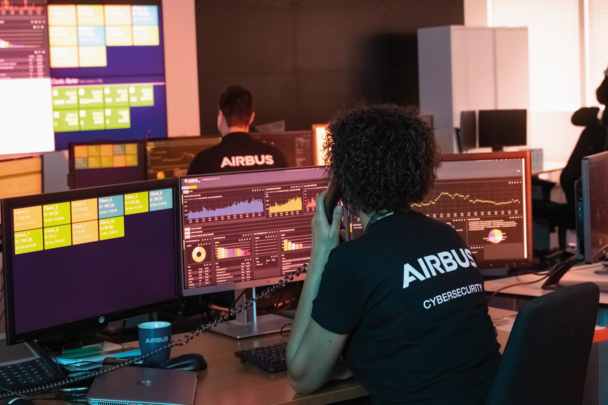 A portfolio of proven solutions
Cybersecurity is a key business activity for Airbus, which has a dedicated business unit to cover some of its own protection needs as well as those of governments, militaries, organisations and critical national infrastructure, for instance monitoring services provided 24 hours a day, 365 days a year. 
To meet the evolving needs of these customers, Airbus leverages a diverse portfolio of cyber security solutions that includes managed security services, the protection of industrial control systems, encryption, key management and consultancy services. 
As cyberattacks take various forms and the people behind them often have different motivations, Airbus is continuously investing in new, innovate solutions to tackle increasingly sophisticated cyber threats. As both a provider and a consumer of these competences, the portfolio of offers is well proven and trusted.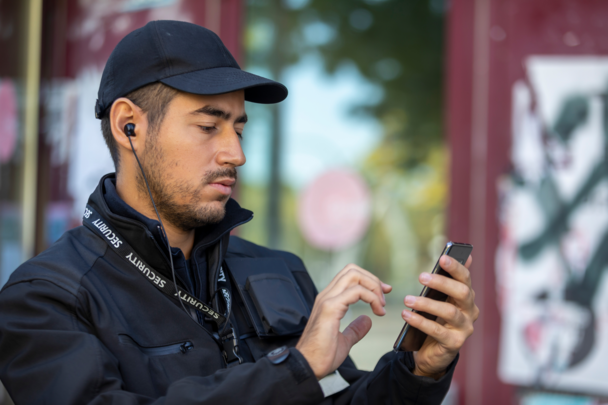 Securing personal information
The COVID-19 crisis in particular has shown the rapidity and adaptability with which hacker groups use any event to steal information, personal data, intellectual property and money from their victims.
An analysis by Airbus CyberSecurity's Cyber Threat Intelligence team estimates that the number of newly-registered domains containing "COVID-19"-like expressions averaged 1,000 per day at the end of March 2020, while they were practically non-existent before.
These domains can be used for "waterholing" – where cyber criminals observe which websites are most used before infecting one or more of them with malware – as well as phishing attacks that trick victims into submitting personal information online.
As another example of how cybercriminals have been taking advantage of COVID-19, scam e-mails were distributed across the UK – purportedly from the local tax authorities – advising of a government refund programme for those most affected by the pandemic. The e-mail directed recipients to a fake website, where they were deceived into providing financial and tax information.
A threat to health services
With universities, scientific facilities and institutions around the world stepping up activities to develop a vaccine against COVID-19, they too are becoming a focus of concerted attacks.
In April, the World Health Organisation (WHO) warned that scammers had been impersonating the global agency, targeting the general public in order to channel generous donations to a fraudulent fund. WHO also reported a five-fold increase in cyberattacks directed at its staff members.
In one attack, 450 active WHO e-mail addresses and passwords were leaked online, along with thousands of others belonging to people working on the COVID-19 response.
While the WHO stressed that its IT systems were not compromised, these events show the lengths at which cybercriminals are prepared to go – and the challenges Airbus, governments and critical businesses need to be prepared for.