A revolution in tactical transport
The French Air Force became the first customer to receive Airbus' A400M in 2013. Since then, the four-engine aircraft has taken a leading role in this military service's counterterrorism and humanitarian efforts, among other high-profile missions.
According to Benoît Paillard, the French Air Force's A400M Programme Manager, the next-generation airlifter's introduction has revolutionised the way tactical transport aircraft are operated – both within France and on deployments outside the country.
This is epitomised by the A400M's service in the fight against terrorism, including support for Operation Barkhane (formerly Operation Serval) – an anti-insurgent campaign in Africa's Sahel region – and Operation Chammal in the Middle East.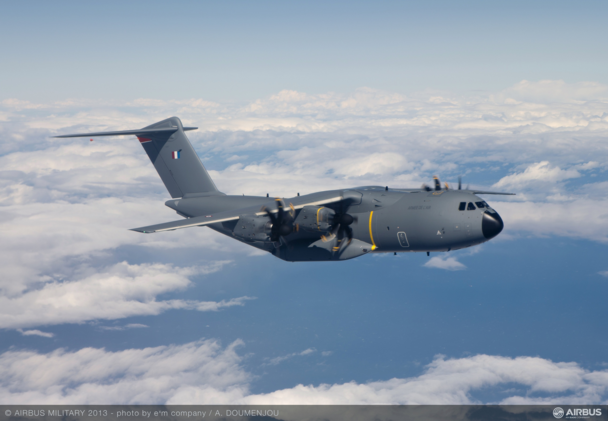 Supporting relief efforts
The French Air Force also deployed the A400M for humanitarian and disaster relief activity in the aftermath of Hurricane Irma – which devastated the Caribbean region in 2017 – and on the Indonesian island of Lombok following a 6.9-magnitude earthquake in 2018.
"The A400M for pilots is a brilliant aircraft because it's so easy to fly," added Paillard, who was qualified on the A400M in 2014 and has logged more than 1,000 flight hours behind the controls. The French Air Force has ordered a total of 50 A400Ms from Airbus.
This testimonial was provided before the COVID-19 pandemic.
French Air Force interview on A400M capabilities