Airbus Flight Hour Services (Airbus FHS) is gaining increasing success around the world, demonstrated by the number of recent contracts with airlines
Advancing operational reliability and performance of airlines' fleets while improving flying hours: Airbus Flight Hour Services has been generating value for its customers over the past 10 years. The service portfolio provides airlines with a customised offer, ranging from components supply and repair to full line and airframe maintenance and engineering – with airline customers paying a fixed rate based on their specific needs and the level of coverage.
Airbus FHS has six main supply pools around the world: in Singapore, London, Hong Kong, São Paulo, Kuala Lumpur and Miami, as well as dedicated onsite stock locations close to customer bases, including operationally critical parts. This global presence allows Airbus to deliver components in a seamless and timely manner, regardless of where they are needed.
This global framework offers us a highly competitive platform from which to deliver a wide range of services to a growing and diverse customer base and ensures that we replicate our standards and performance everywhere.
- Jonathan Swetnam, Vice President, Head of Airbus Flight Hour Services
Customised maintenance packages with aircraft manufacturer expertise benefits
Expertise, quality, tailored solutions and cost efficiency are the foundation of Airbus Flight Hour Services, which consists of customised maintenance packages: FHS-Components (FHS-C) and FHS-Tailored Support Package (FHS-TSP).
FHS-Components provides an exclusive spare parts inventory at customers' main base and selected outstations, reinforced by a global pool access. Airbus teams continuously track and improve components' performance in close cooperation with the Airbus engineering and aircraft programme teams, enabling aircraft operators to make the best out of their aircraft – thanks to the unique Airbus expertise as aircraft manufacturer.
FHS-Tailored Support Package combines the FHS-Components offer with engineering services and line and airframe maintenance. The full scope of the offer guarantees Aircraft On-Time Performance (AOTP) covering all technical, logistics and maintenance aspects to drive world class airline operational performance and efficiency.
Bringing benefits to customers worldwide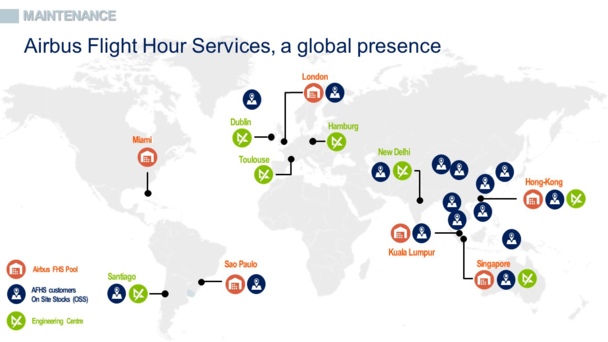 With 26 customers worldwide and more than 650 aircraft contracted, the number of jetliners covered by Airbus FHS doubled in 2018.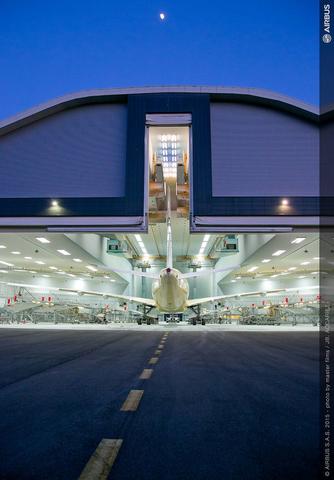 In the recent months, Airbus Flight Hour Services was pleased to welcome several world class airlines to the Airbus FHS family, including Philippine Airlines, All Nippon Airways, Hainan Airlines, Air China through the China Aviation Supplies Holding Company (CASC), as well as WOW Air. Airbus FHS also supports Hi Fly with a unique aircraft leasing solution.
"Going forward, Airbus Flight Hour Services will enter a new era thanks to the Skywise digital platform, providing  proactive planning and execution of maintenance activities. Using advanced analytics and predictive maintenance will allow Airbus to drive supply chain solutions, minimise operational disruptions, reduce direct and indirect maintenance costs and optimise inventory and supply chain efficiency," concluded Jonathan Swetnam, Vice President, Head of Airbus Flight Hour Services.