From Australia to Switzerland, military training programmes are using the H135 to prepare up-and-coming helicopter pilots, thanks to its reliability, low operating costs, and safety features.
We don't learn to drive by playing rally car video games or firing up Grampa's Model T. The same applies to helicopter pilots in the military, where armed  forces are seeing the value in training with new-generation aircraft, current technology, and fleets that share features with those in the field.
The H135 fits many military training programmes, finding favour in Germany, Switzerland, the UK, Australia, and Japan, among others. Globally, 132 H135s and H135Ms are in service with military training programmes.
It's a proven and reliable platform.
 - Terry Nichols, Boeing's HATS director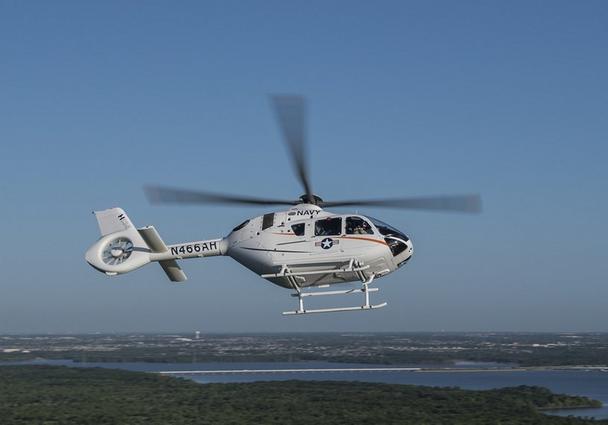 The H135 in their own words
Recently, Australia and the UK have constructed training programmes around the H135. In January 2018, the first students at Australia's Helicopter Aircrew Training System (HATS) started training with 15 H135s. Offering instruction up to the use of three level B full flight Thales simulators (FFS), the centre expects to train 100 Army and Navy students a year. "Boeing Defence Australia chose the H135 as our preferred helicopter solution for HATS; it's a proven and reliable platform," says Terry Nichols, Boeing's HATS director*. "We have been delighted with the co-operation from Airbus Helicopters to deliver these platforms that will form an important part of a world class training system."
In the United Kingdom, the Military Flight Training Services (MFTS) began instruction in April 2018 with the first of its new H135s. A 17-year contract provides for 29 H135s and three H145s, as well as full maintenance by Airbus Helicopters UK. An estimated 286 students per year from the Army, Navy and Air Force are targeted for ab-initio and advanced flight training. "It was great to fly both the H135 Juno and H145 Jupiter on the same day," says Major Peter Deegan**, the first Armed Forces pilot to fly in the MFTS aircraft. "It was a real help that both types use the Helionix system. In addition to the safety features it incorporates, it will be a great help with training due to the commonality, making transition from one aircraft type to another much easier."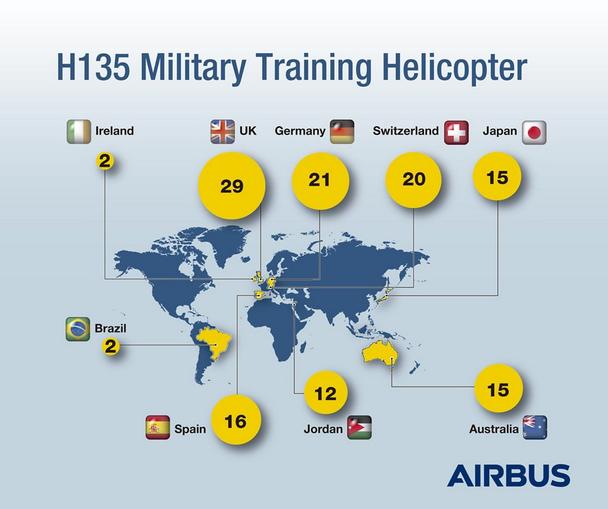 Big, yet budget-conscious
Start training on an H135 with low direct operating costs (DOCs) and finish by getting your type rating on an NH90 or Tiger. The option is attractive to operators and defence forces – held accountable to government budgets – given the higher costs of the latter aircraft.
The light twin H135 provides student pilots an easy transition to the bigger twin-engine helicopters used operationally. Training programmes in IFR, tactical manoeuvres, NVG, and crew resource management can be downloaded onto the H135 for cost-efficient training, thereby requiring just a type-specific familiarisation course for pilots when they transition to more advanced rotorcraft.
Add to that availability rates that reach into the 90s – the Bundeswehr's 99.1%, Austria's ÖAMTC with 93%, Brazilian offshore operator OMNI achieving 99% and Air Methods in the US with 96% availability – and the H135 presents a fiscally viable choice for military budgets.
A jack of all trades
In addition to cost and safety, training programmes are discovering that the H135 is not a standalone solution. Its versatility, whether employed as a primary trainer or co-opted for other purposes, makes it a constant workhorse in most fleets.
The H135's plug and play design philosophy, in which optional equipment like hoists or ventilators can be swapped out with equipment from other helicopters, means the H135 can undergo a quick makeover to service passenger transport, disaster relief, search & rescue, VIP or other missions.
And the H135 recently joined the family of aircraft equipped with Airbus' Helionix avionics, creating advanced training opportunities and a ready bridge to other Helionix aircraft—adding "jack of all trades" to its roster of accomplishments.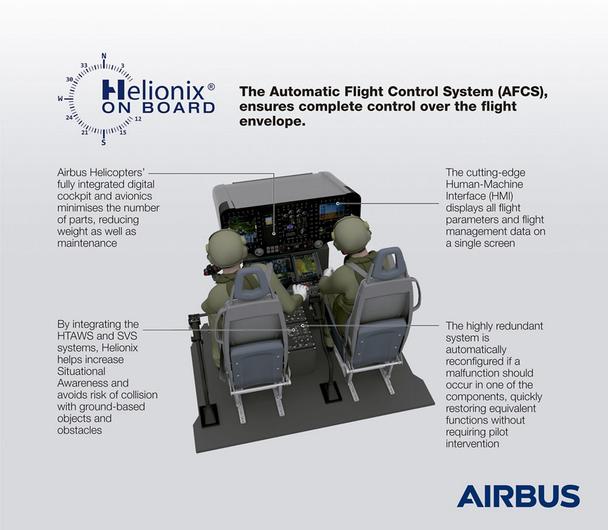 At home in a US market
Highlighting the light twin's suitability as a training aircraft, Airbus has slated the H135 as its candidate for the US Navy's anticipated helicopter trainer replacement programme, which seeks to replace its fleet of aging single-engine aircraft. With a solid performance record in training, the H135 will provide US Navy instructors with an advanced trainer, comprising enhanced capabilities, for the benefit of student pilots in maritime conditions.