Since the 2016 edition of the Airbus-sponsored ActInSpace challenge, 15 start-ups have been launched which use space-acquired data to solve real-life issues. Three of those start-ups tell their innovation story.
It was a moment where creativity, technology and society came together. At the 2016 ActInSpace, Julien Lengrand-Lambert's team was looking for an idea that was economically sustainable, highly automated and would benefit someone else.
"Greece was making headlines because of the debt crisis. It was also a very warm day. That's where the idea came from," Lengrand-Lambert explains. His team decided to use satellite imagery to detect illegal swimming pools in Greece. From this first solution, the company Skyai – which helps businesses enact smarter environmental policies through geospatial analysis of satellite imagery – was born.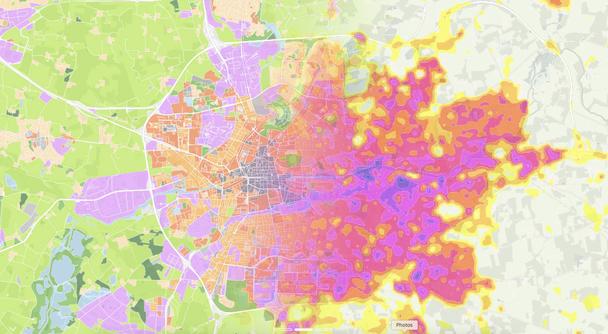 "Vegetation is able to regulate the temperature of districts during heat waves. We can tell how many trees are required and where to plant them in order to decrease temperature," says KERMAP CEO Antoine Lefebvre.
In for the win-win
"ActInSpace is an excellent opportunity to develop the space ecosystem and foster a spirit of entrepreneurship," underlines Matthieu Lys, Innovation Manager for Airbus Defence and Space and coordinator of Airbus' involvement in the challenge. "And it also helps us discover both new talents and fresh ideas from outside." The event unites participants for 24 hours to solve challenges using space technologies, data, patents and infrastructures and then to launch start-ups based on these solutions.

Team DYbyDX is currently looking to partner with a 'Smart City', the Royal Borough of Greenwich in London, to help improve mobility at the Maritime Greenwich World Heritage Site and to provide navigation information through a series of digital signs around the Greenwich peninsula.
Airbus is not only providing 6 technical challenges and prizes – including free satellite data worth €100,000 – to this year's contest, but its employees are also volunteering their time to act as business coaches, space experts and even participants. "Airbus' challenges are directly linked with our innovation roadmap, including use of machine learning and robotics," Lys adds, "and the winning start-ups propose solutions that use data or platforms provided by Airbus, so it's a win-win approach."

Emotional connection
The projects developed during ActInSpace have ambitious aims: improving citizens' lives, boosting employment and protecting the Earth. This also reflects the aims of UN Sustainable Development Goal Number 9 – Industry, innovation and infrastructure – which promotes sustainable economic development and entrepreneurship, and to which Airbus is committed.
"We wanted to make a positive impact on the world as we strongly believe in protecting our planet," Lengrand-Lambert states. Skyai – whose first customer is Dutch company Over Morgen – offers an urban heat island detector to help reduce waste heat, having decided to refocus their offering around the area of sustainability. And Lengrand-Lambert's sentiments are echoed by Adrien Muller, whose team's DYbyDX project won Airbus' Innovation Prize at ActInSpace 2016.
DYbyDX offers a solution to facilitate urban navigation for people with limited mobility using satellite and street-level imagery, digital elevation models and crowd-sourced data. "At any one time 40% of us experience some restriction in our mobility – be it through injury, as a wheelchair user or simply a parent with a pushchair," Muller explains. "It's interesting to see how our project addresses an issue that many people can relate to, that there is an emotional connection."
Skyai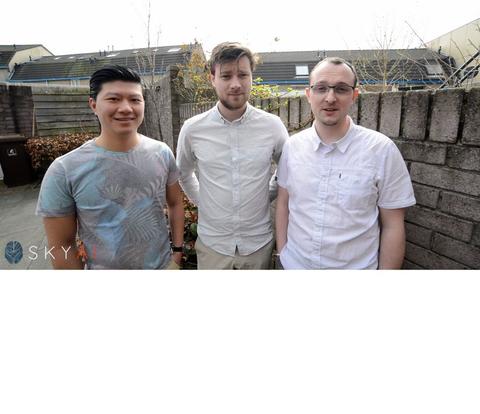 Start-up with 3 employees
Helps organisations implement smarter policies through geospatial analysis and satellite imagery
Advice from Julien Lengrand-Lambert, Co-founder & Head of Product Development: "Try to have fun! We kept pushing after ActInSpace and won a grant that helped us jumpstart Skyai. Two years later, we are still having as much fun as the very first days."
DYbyDX
Project incubated within the Satellite Applications Catapult 
Provides routing information for users to navigate the urban environment in accordance with their personal mobility needs
Advice to ActInSpace participants from Adrien Muller, Technology Lead for DYbyDX: "Don't forget to back up your exciting technology solution with a business case. Know your customers, markets, risks, opportunities and potential partners".
Visit the Satellite Applications Catapult website
Kermap
Start-up with 6 employees
Provides solutions to support cities in their ecological transition
Advice from Antoine Lefebvre, CEO, KERMAP: "If I did it, anybody else can do it. So why not you?"