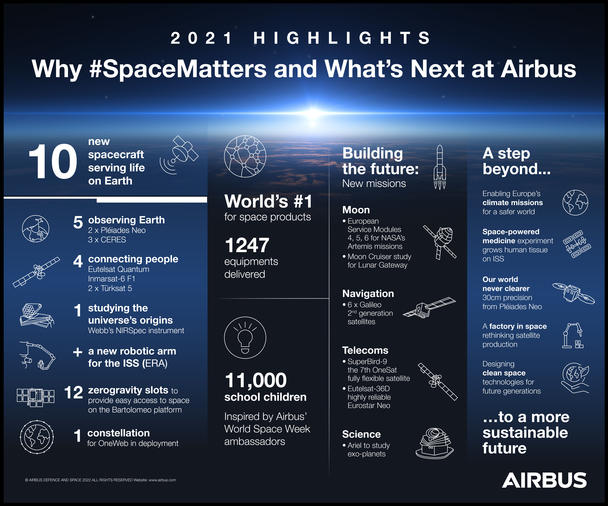 2021: another busy year for space
With space ever more embedded in our daily lives – each of us uses around 40 satellites per day – it is no surprise that we are seeing the space industry flourishing. Last year Airbus successfully launched 10 satellites and deployment of the OneWeb constellation reached 394 satellites, while new missions started with 12 more spacecraft in all domains: telecommunications, navigation, Earth observation, science and exploration.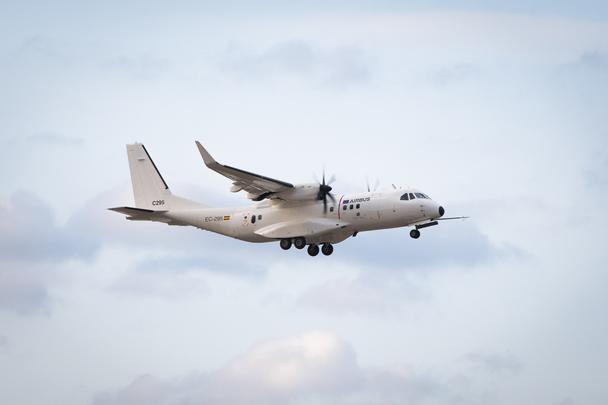 The Airbus C295 technology demonstrator of Clean Sky 2 makes its maiden flight
The Airbus C295 Flight Test Bed 2 (FTB2) has successfully performed its maiden flight from the Final Assembly Line in Seville. The aircraft now starts a flight campaign with the aim of testing the new semi-morphing wing, the new affordable flight control system, as well as a SatCom antenna embedded within the aircraft's fuselage.
The fight against drug trafficking is also fought from the air
Intercepting drugs, arresting drug traffickers and boarding speedboats: it sounds like the script for a Netflix series, but it is simply the daily life of the crew of the Spanish Customs Surveillance Service's three Dauphin AS365 N3 helicopters. They tell us all about it.