The NH90 rescues six in the grip of an offshore storm
The recovery of six people from the storm-torn yacht Don Quijote turned into an extraordinary rescue. Lieutenant Jean-Baptiste describes a mission he will never forget.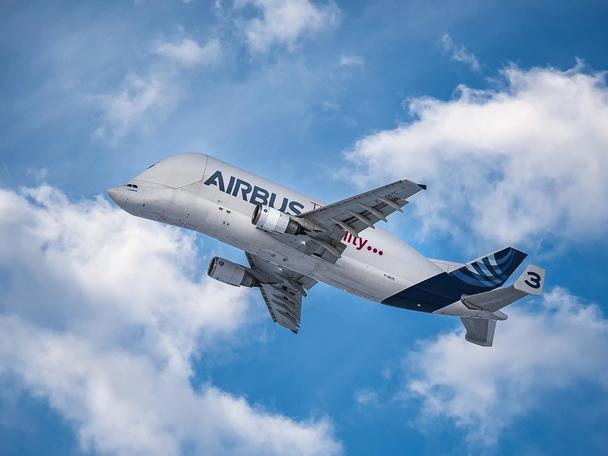 Airbus' deploys Beluga A300-600 ST fleet to serve industry's outsized cargo transportation needs
Airbus has launched a new service to offer outsized freight transportation for customers worldwide.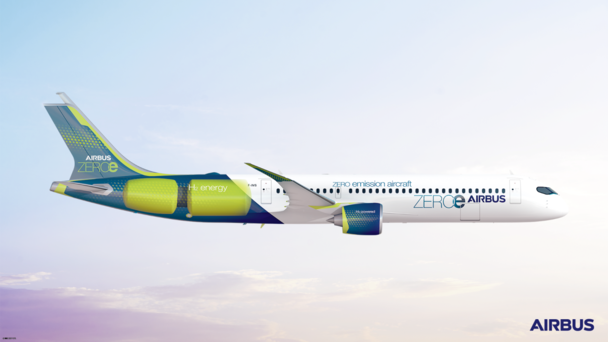 How to store liquid hydrogen for zero-emission flight
Hydrogen is critical to Airbus' aim of developing the world's first zero-emission commercial aircraft by 2035. This will require an innovative approach to fuel storage. Airbus is now designing cutting-edge liquid hydrogen tanks to facilitate a new era of sustainable aviation.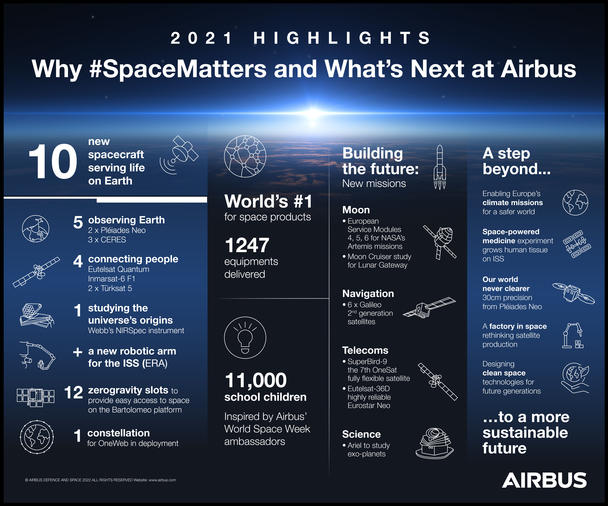 2021: another busy year for space
With space ever more embedded in our daily lives – each of us uses around 40 satellites per day – it is no surprise that we are seeing the space industry flourishing. Last year Airbus successfully launched 10 satellites and deployment of the OneWeb constellation reached 394 satellites, while new missions started with 12 more spacecraft in all domains: telecommunications, navigation, Earth observation, science and exploration.
Launch of Airbus Atlantic, a new global player for aerostructures
A wholly-owned Airbus subsidiary, Airbus Atlantic, a global player in the aerostructures field, was officially established on 1st January 2022.
The fight against drug trafficking is also fought from the air
Intercepting drugs, arresting drug traffickers and boarding speedboats: it sounds like the script for a Netflix series, but it is simply the daily life of the crew of the Spanish Customs Surveillance Service's three Dauphin AS365 N3 helicopters. They tell us all about it.