Airbus Defence and Space plays a significant role in the major successes associated with European orbital systems, as customers and partners worldwide rely on our experience and innovative spirit.
Today, Airbus Defence and Space works on a number of exciting space projects, including Orion ESM, the International Space Station's Columbus module, Bartolomeo and ATV. As a global competence centre for all human spaceflight-related activities, our additional competences include astronaut training, life support systems for Earth and space, space robotics, space exploration programmes and, last but not least, sounding rockets for microgravity experiments.
International Space Station (ISS)
The International Space Station (ISS) is one of the most ambitious scientific and technical projects ever undertaken in human spaceflight. It is an unprecedented international endeavour, with 10 European countries joining the United States, Japan, Canada and Russia.
Airbus is leading the European contribution to this project and is part of ESA's industrial operator team for the operation and utilisation of the European elements of the ISS, in particular the Columbus laboratory.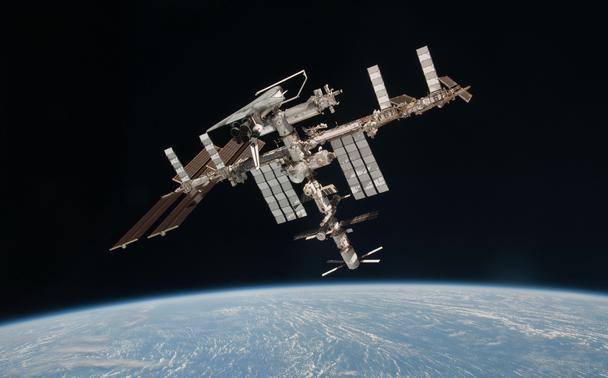 International Space Station (ISS) 
The Columbus laboratory has been in orbit since February 2008. With its own life support system, it provides a unique environment and multipurpose research opportunities in microgravity for material science, medicine, pharmaceuticals, human physiology, biology, Earth observation, fluid physics and astronomy.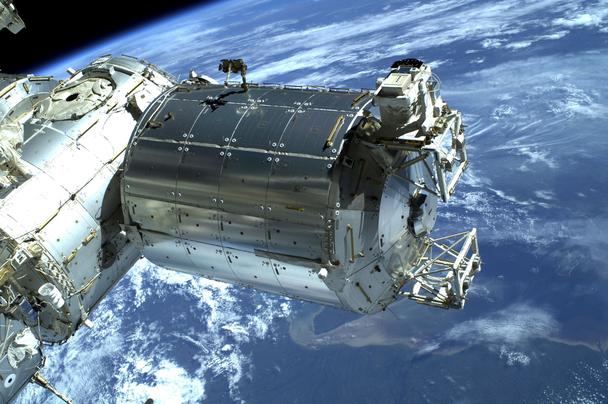 The Columbus Lab 
Orion European Service Module
Orion, NASA's next-generation spaceship designed for crewed space exploration missions of destinations beyond low Earth orbit (asteroids, the Moon, Mars), will be powered by a European Service Module (ESM), developed and built by Airbus Defence and Space. This ESM will power the Orion capsule and its crew deeper into space than ever before, providing propulsion, power, water, oxygen and nitrogen as well as keeping the spacecraft at the right temperature and on course.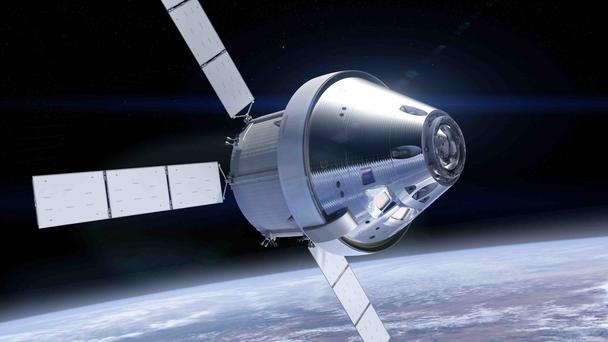 An in-orbit representation of NASA's Orion spaceship, developed by Airbus for manned space exploration missions beyond low Earth orbit.   
Your Payload in Space
The commercial use of the ISS is increasing, leading to new and low-cost opportunities to access to space. Whatever the mission in low Earth orbit, Airbus offers affordable and "all-in-one" mission services on-board the International Space Station by hosting either external payloads or experiments inside the ISS, as well as other microgravity options.
Bartolomeo
Named after the younger brother of Christopher Columbus, the Bartolomeo platform is attached to the European Columbus Module and operated by Airbus Defence and Space. Bartolomeo application areas include (but are not limited to) Earth observation, robotics, material science or astrophysics. This cost-efficient and all-in-one Mission Service comprises all mission elements into one commercial contract (mission preparation, payload launch, payload on-orbit installation, commissioning, operation, payload data processing and delivery), in order to provide the customer a reliable integrated mission solution.
End-to-end microgravity experiments
Short test periods
Standardised interfaces and systems
Web-based access during flight phase
Visit KIWI page here http://www.kiwi-microgravity.com/
Sounding rockets

A representation of solutions available through Airbus' TEXUS/MAXUS Sounding Rocket Programme.
End-to-end service with key benefits
Through the TEXUS/MAXUS Sounding Rocket Programme, Airbus offers an end-to-end service to scientists and experimenters – a unique opportunity to perform technological experiments and investigations under microgravity conditions with key benefits:
Late access for sample installation is possible until approximately one hour prior to lift-off.
Real-time transmission of experiment data and video images to the ground
Telecommand Uplink capabilities for the scientists/experimenters to efficiently control the experiments/payload during the flight phase.
Short time samples delivery: the Recovery System ensures a safe retrieval of the payload and scientific samples about two hours after the flight.