The aviation industry has committed to carbon-neutral growth starting from 2020. But this ambitious target cannot be achieved using existing aircraft technologies. Alternative propulsion systems and energy sources, and innovative solutions to existing challenges, will help us to significantly reduce CO2 emissions in future aircraft.
ZEROe
Towards the world's first zero-emission commercial aircraft
These concept aircraft fuelled by hydrogen technology enable Airbus to explore how to best deliver on our ambition to develop the world's first zero-emission commercial aircraft by 2035.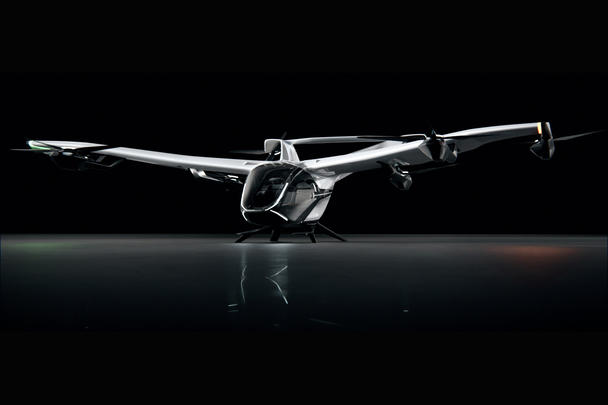 CityAirbus NextGen
CityAirbus NextGen is an all-electric, four-seat vertical take-off and landing (eVTOL) multicopter concept featuring a wing. 
BLADE
This breakthrough laminar aircraft demonstrator aims to reduce wing friction by 50%, which could lower in-flight CO2 emissions by up to 5%. BLADE is currently being tested in our A340 Flight Lab.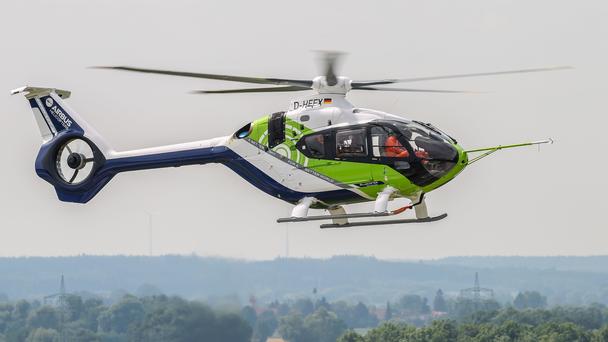 Bluecopter
This helicopter demonstrator features a ground-breaking "eco-mode" that enables single-engine operation, which generates fuel savings of up to 40%. Further enhancements will also reduce CO2 emissions and noise.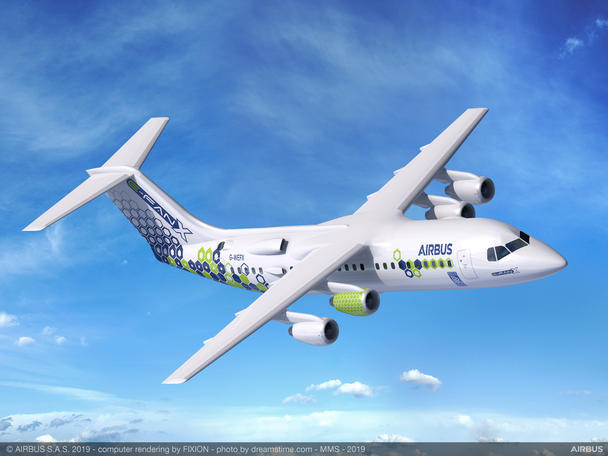 E-Fan X
A giant leap towards zero-emission flight
E-Fan X is a major milestone on Airbus' decarbonisation journey. This first-of-its-kind demonstrator has provided invaluable learnings on serial hybrid-electric propulsion.
Racer
This helicopter demonstrator has the potential to reach speeds of 400 Km/h, which is significantly faster than standard helicopters. The advanced design also means it will be 10-15% more efficient than standard helicopters.
SeaWing
This automated kite acts as a traction wing to tow merchant vessels, thereby reducing emissions and fuel burn of ships transporting Airbus aircraft sections.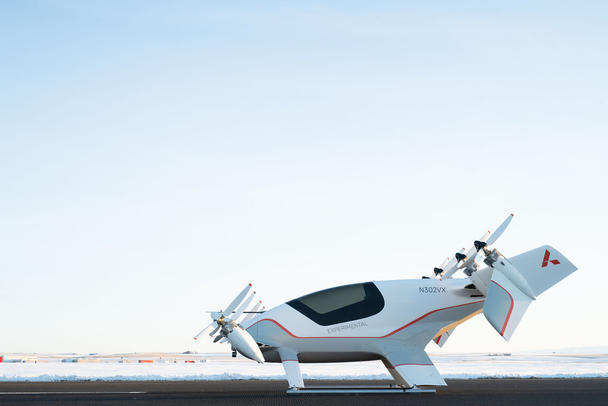 Vahana
Our single-seat eVTOL demonstrator
Vahana is an all-electric, single-seat, tilt-wing vehicle demonstrator that focused on advancing self-piloted, electric vertical take-off and landing (eVTOL) flight.
Zephyr
This high-altitude pseudo-satellite (HAPS) is powered exclusively by solar power. Replacing one conventional UAV with a Zephyr saves approximately 2,000 tons of fuel per year.
---
Discover Environment at Airbus