Potential threats are increasing and are challenging European and Allied Armed Forces.
With the ability to provide integrated effects across Domains, European countries and Allies will have the potential for Military superiority, the key to safeguarding peace.
This increased operational complexity constitutes a technological challenge, as rapid adaptable Forces will need to engage collaboratively across Domains. Orchestrating such multi-domain operations requires Armed Forces to embrace the capabilities of connectivity and cloud approaches. Airbus' Multi-Domain Superiority (MDS) concept covers the Multi-Domain Combat Cloud (è link MDCC page) and the Future Combat Air System (è link FCAS).
The MDCC will orchestrate all domains, FCAS will focus on air and sea domains.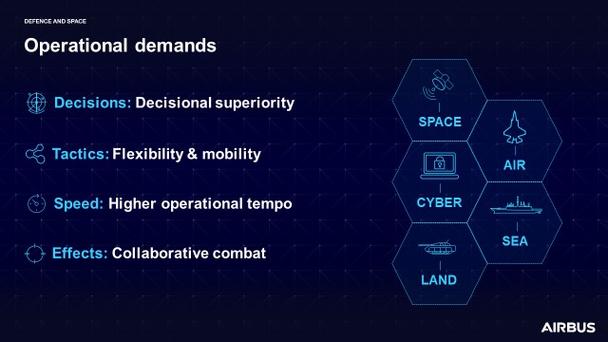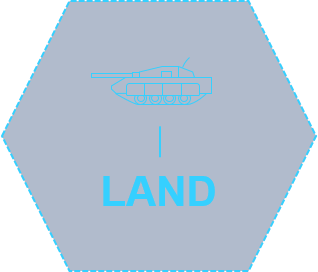 We are:
The European company with the largest capability & national footprints. 30+ years' recognized heritage in Defence across Domains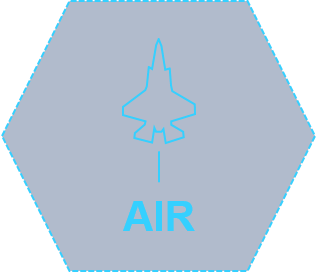 We develop:
The Multi-Domain Combat Cloud (MDCC) The Prime for Future Combat Air Systems (FCAS)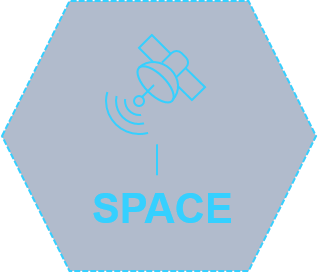 We lead:
With right experience and innovation to meet operational needs across domains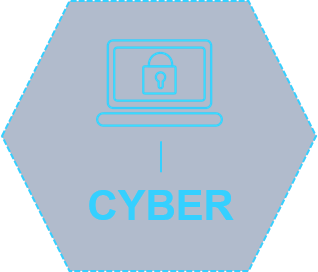 We deliver:
Field-proven assets and enablers from sky to cyberspace
Observe
Data Collection from relevant

Data sources
Gain an extensive view of threats environmental conditions and operational issue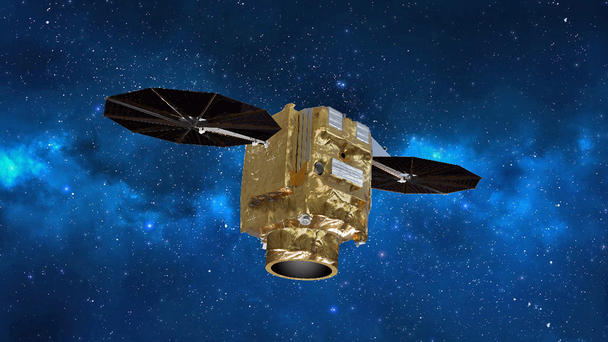 Pleiades Neo
Pléiades NEO constellation  will offer the best very high resolution (VHR) optical imagery for unprecedented geospatial services. Our VHR systems (with radar or optical sensors) are perfectly fitted for detection, reconnaissance and identification missions, providing reliable and independent information for inaccessible areas.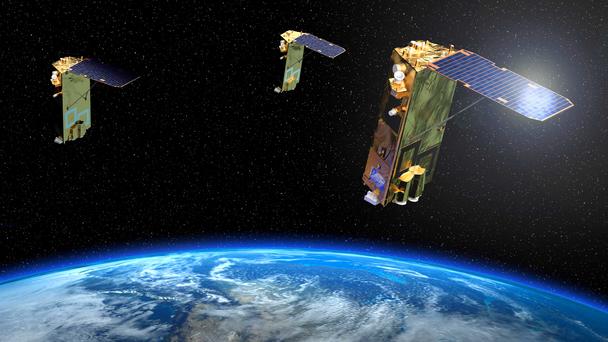 CERES
Building on Airbus' experience as prime contractor of French electronic intelligence programmes, notably the latest CERES system, our satellite products are reliable intelligence sources which are complementary to EO satellites. Our Early Warning capabilities will provide Europe with an independent verification and missile launch detection system.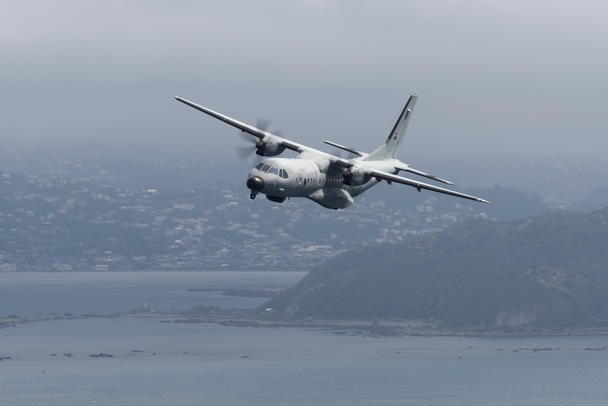 C295
The Airbus C295 is a twin turboprop tactical airlifter in the 9 tonnes payload category with robust design and the lowest LCC in its segment. Its outstanding long Time on Station in combination with its Fully Integrated Tactical System (FITS) make the C295 MPA the perfect platform for maritime surveillance and patrol and for other ISR missions (SIGINT, ground surveillance, AEW&C).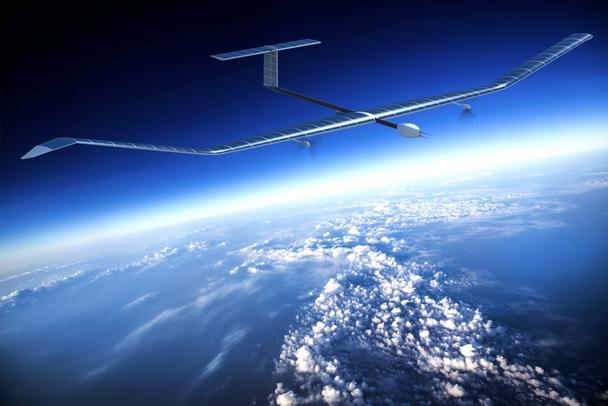 Zephyr
Zephyr is the world's leading solar electric stratospheric unmanned aerial system. On its maiden flight, the Zephyr S flew longer than any other aircraft: 25 days, 23 hours and 57 minutes The first unmanned aircraft of its kind to fly in the stratosphere, Zephyr will revolutionise defence, humanitarian and environmental missions all over the world. Zephyr: See with clarity. Sense with efficiency. Connect with precision.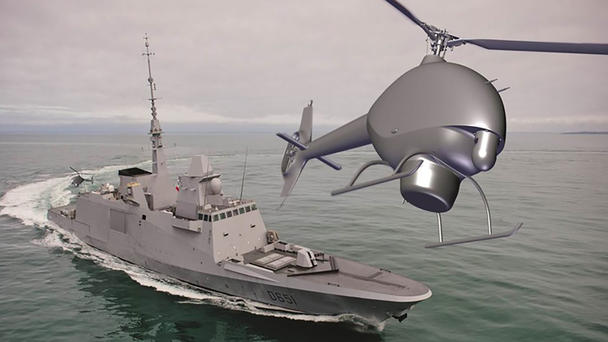 VSR700
VSR700 provides the perfect balance between capacity to carry full tactical load of sensors and desired endurance. It presents an optimal ratio between size and performance with its capacity to carry a full tactical ISTAR set of sensors with the ability to identify targets up to 20NM/37km. This tactical platform is highly versatile and can lead both land and sea mission with an extremely low logistic footprint.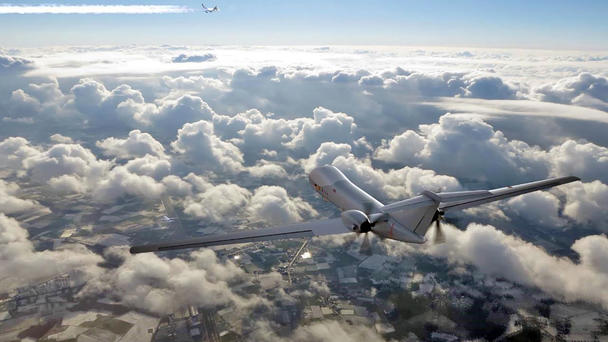 Eurodrone
The Eurodrone is designed in Europe for Europe. Compared to competition, it can carry 3 to 5 times more payload, is 10 to 25% faster during a 24 hour mission and can stay up to 7 hours longer in the target area than its closest competitor. It represents operational and industrial sovereignty for full European independence.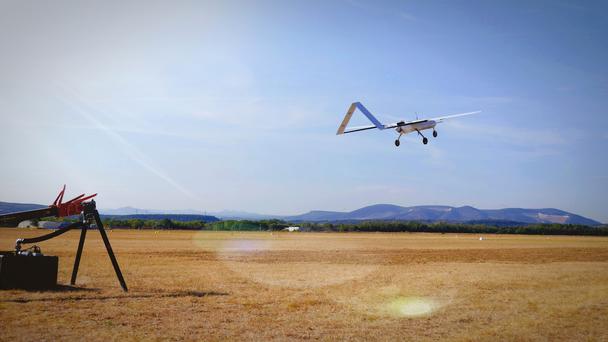 DVF 2000 ER
With its 7-hour endurance, the DVF 2000 ER is perfectly suited to perform long-lasting intelligence, surveillance or inspection missions. Launched by a pneumatic catapult, the DVF 2000 ER system is characterized by its visual, radar and acoustic discretion. Its robustness makes it a strong asset to carry out various missions in unfriendly environments.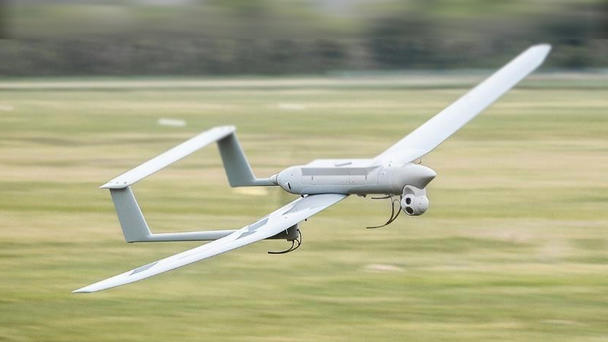 Aliaca
Electrically propelled with a 3-hour endurance, the Aliaca is a discreet UAS ideally adapted to perform ISR, protection and monitoring missions. With its low logistic footprint and recovery systems (automatic net recovery system or landing on skids), the Aliaca is designed for fast and easy deployment, including onto existing or future naval ships, and is a strong asset to support decision making and reactivity in land, coastal or maritime operations.
Orient & Decide
Information Building across

Data Sources
Gain value from data in our digitally connected world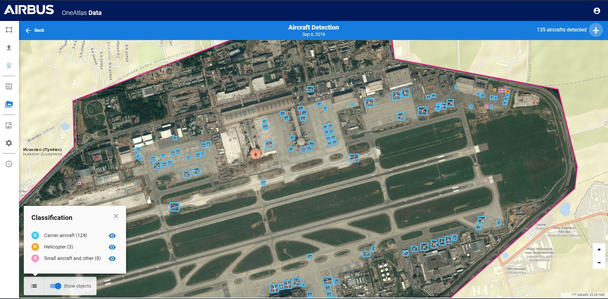 OneAtlas
OneAtlas provides access to premium imagery, defence-specific insights, innovative analytics and  more. Our imagery services allow users to download or stream Airbus imagery from the platform or access imagery within their own application via our flexible APIs. Users can also leverage OneAtlas analytics to get insights to make actionnable decisions in the Defence & Intelligence fields.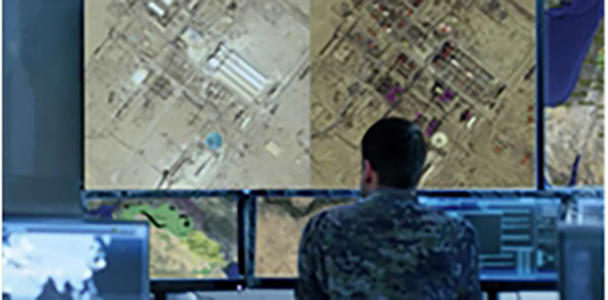 ISR Solutions
Among Airbus' ISR solutions, the one related to multi-source intelligence exploitation enables the intelligence cycle and manages requests in a joint and multi-national context. This solution combining multi-int knowledge building, Geoint visualisation benefits and intelligence production supports the national defence intelligence community through the provision of tools, functions and capabilities for intelligence-led operations at tactical and strategic levels.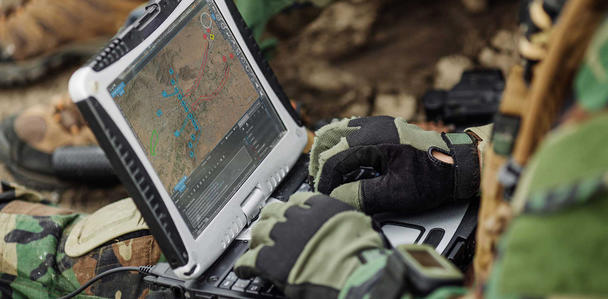 Fortion® C2
Fortion® C2 Suite allows the diffusion of command orders at all levels (Joint, Command post, vehicle and dismounted soldier) while controlling and conducting a mission. Highly interoperable, flexible and scalable, it provides an improved situtation awareness under combat conditions (narrow bandwidth, disrupted networks).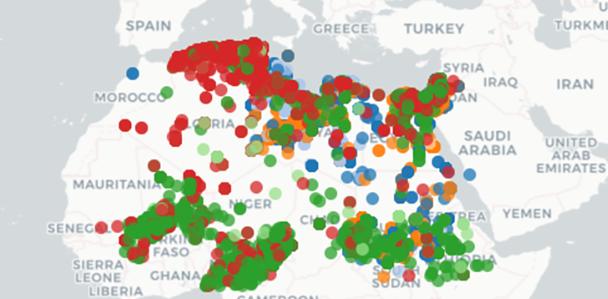 Massive Intelligence
Massive Intelligence is a collaborative platform for unified exploitation of all available data and knowledge production. This cloud- based intelligence platform provides tools to automate the extraction of key information from huge amounts of multi-sources heterogeneous data, automatic alerts and assisted monitoring.
Act
Collaborative

Combat

Engagement
Use versatile solutions with more sophisticated mission packages for operational success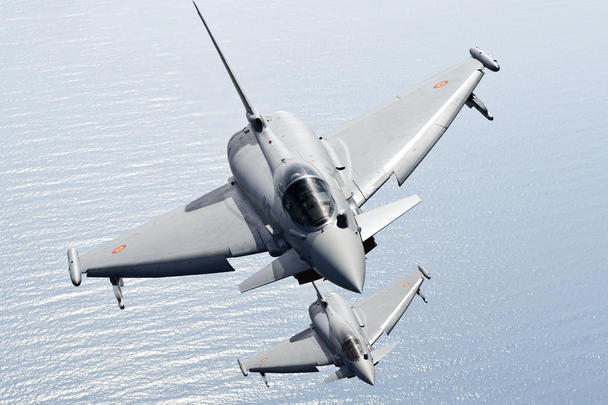 Eurofighter
Eurofighter is the most powerful swing role fighter.
It offers a flexible choice of weapons and is equipped with advanced sensors and data fusion systems.
Eurofighter comes with a flexible and cost effective sustainment that ensures a benchmark high availability in international deployments.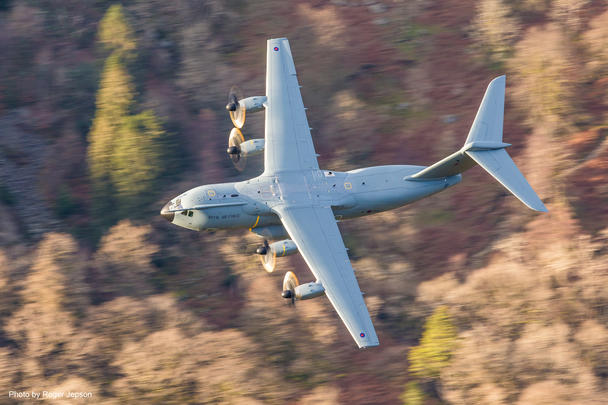 A400M
A400M combines both strategic and tactical capabilities. It enables the transport of heavy and outsized loads over long distances while operating on short and unpaved airstrips and over hostile environments. As a built-in tactical tanker, it brings more fuel closer to the front line while keeping a clean cargo hold configuration.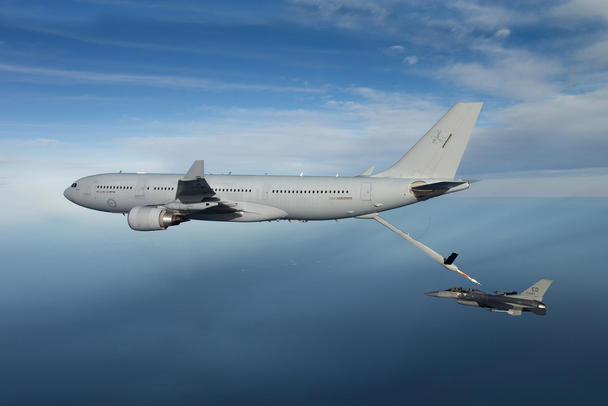 A330 MRTT
A330 MRTT represents the most capable new generation tanker and transport aircraft.
Combat proven air-to-air refuelling systems
Complete flight deck crew integration
It enables extensively various missions such as air-to-air refuelling, flexible transport and MEDEVAC.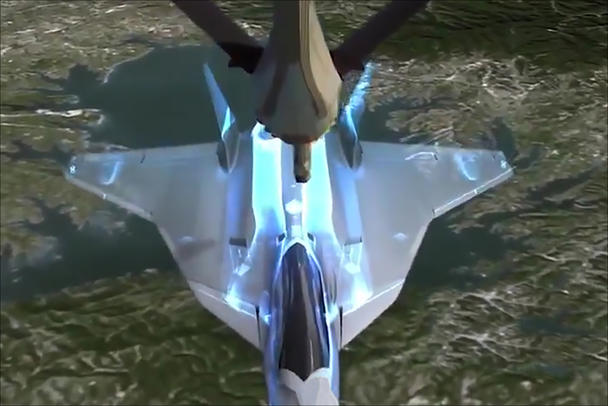 FCAS
FCAS (Future Combat Air System) will ensure Future Air Power supremacy, the key to European and national sovereignty. In the most complex threat scenarios, FCAS will deliver increasing operational effects by leveraging the collaborative capabilities of connected platforms, bringing the next level of Air Power to highly denied environment.
NH90
NH90 is a mature aircraft offering the best balance of capabilities:
Exceptional agility
Damage tolerant with multiple, redundant fly-by-wire paths
Stealthy composite construction
Fully effective, versatile and flexible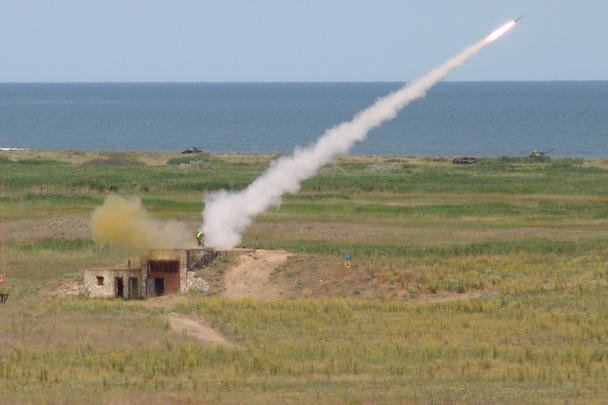 Fortion® SAMOC
Fortion® SAMOC is the state-of- the-art management system that offers an end-to-end solution for the coordination at strategic level of all Ground Based Air Defence (GBAD) assets country-wide, and when necessary, in joint and combined operations.
Both NATO and non-NATO countries such as Germany, Hungary and KSA, are currently using Fortion SAMOC.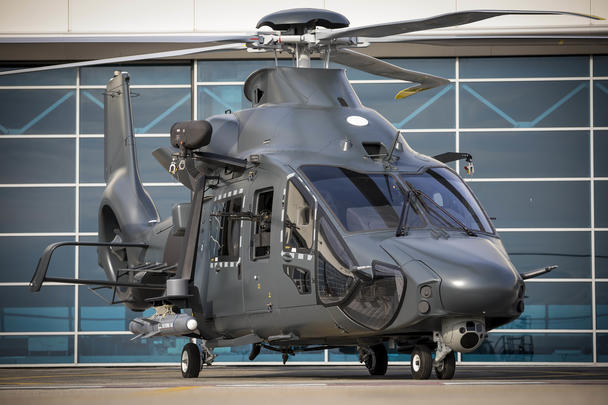 H160M
H160M integrates cutting edge technology for superior performance:
Simpler logistics and improved availability, in line with French MoD strategic objectives ("MCO Aéro")
Modular and versatile, the H160 can perform a large diversity of military missions assigned to the HIL for the 3 forces.