Airbus' presence in Chile spans more than three decades, building from the establishment of offices during the early 2000s to the subsequent 10,000-square-metre installation that houses helicopter maintenance and training facilities, as well as bureaux for Airbus sales and customer support teams.
Since arriving in Chile, Airbus has played an important role in the country's aeronautical community by developing and employing local talent and continuously supporting customer operations though training and safety seminars. Airbus employs approximately 100 people from across its three divisions in Chile.
Commercial aircraft
There is a bright future ahead for Chile's aviation market. According to forecasts, Chile's gross domestic product (GDP) will increase at a rate above the regional average over the next 20 years. The aeronautics sector, in turn, is expected to continue to see steady growth, especially for domestic commercial aviation.
LATAM is one of the world's top Airbus customers, and the company is proud to have worked hand-in-hand with this airline to help build the dynamic aviation industry that exists today in Chile and Latin America.
Airbus is also present in the country with fast-growing low-cost carriers Sky Airline and JetSMART, both of which operate fleets of A320 Family jetliners.
Helicopters
In 2001, Airbus Helicopters opened its southernmost customer centre in the world at Santiago de Chile –servicing Argentina, Bolivia, Peru, Uruguay, Paraguay and Chile.
The company provides a diverse and complete line of helicopters for civil, parapublic and military missions to key customers in the Southern Cone. Airbus offers maintenance, repair and overhaul (MRO), sales, training and customisation services as the only manufacturer in the region certified by the Directorate General of Civil Aeronautics of Chile (DGAC) and the Administración Nacional de Aviación Civil Argentina (national civil aviation agency of Argentina, ANAC).
As of 2018, more than 300 helicopters were operating in Southern Cone markets, serving the needs of over 100 customers and covering almost all the modern Airbus Helicopters versions: H125, H130, H145, H155, H215 and H225.
Airbus helicopters are operated by several branches of the Chilean armed forces, including the Army and Navy, along with such public security institutions as the Carabineros and Investigations Police of Chile (PDI).
Defence and Space
The Chilean government has been a key Airbus customer in the region since the 1970s. As of February 2019, the country operated 12 light and medium airlifters from the Airbus military transport product line: the C212, CN235 and C295. Two of the three C295 are operated in an anti-submarine configuration. 
Airbus Defence and Space has built the two most powerful Earth observation systems ever developed for Latin America. One of them is FaSat Charlie, which is owned and operated by the Chilean Air Force. Launched in 2011, SSOT-FaSat Charlie was designed for a lifespan of only five years, but has continued to operate perfectly since its entry into service.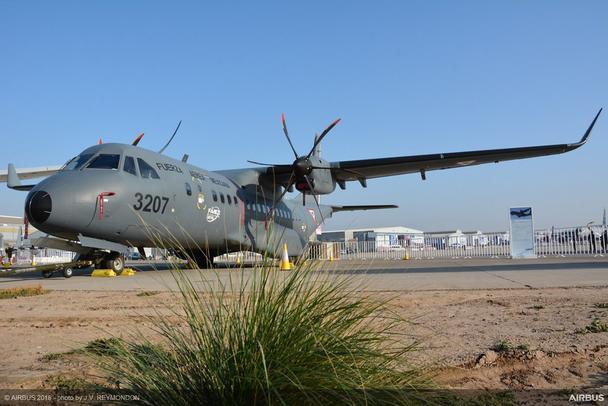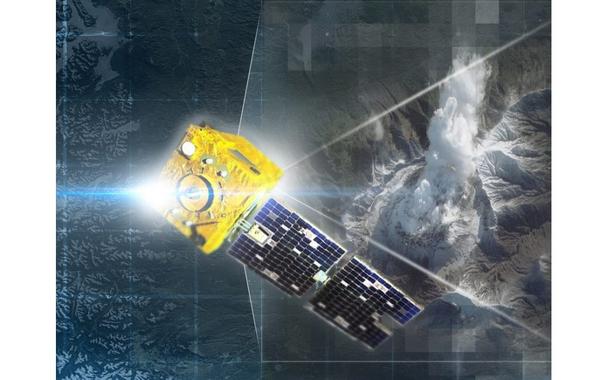 Education
Since 2011, Airbus has promoted the "Fly Your Ideas" contest among Chile's main engineering schools, providing information for students and instructors to participate in the competition. In 2013, the Chilean entrant Team Condor won second place in the challenge, recognising its contest project and encouraging others to participate in the competition.
The Airbus Diversity Awards was launched in 2012 to promote diversity in engineering education. In 2018, SaviaLab, an organization belonging to Universidad Católica de Chile's engineering faculty, took home first prize after presenting a project on supporting underprivileged, underserved and indigenous populations in the study of mathematics and engineering.
In 2015, Airbus Defence and Space signed partnership agreements with major Chilean universities, including the Universidad Federico Santa María and the Universidad de Concepción. Universidad Federico Santa María benefited from the creation of a special program oriented to train engineers on space-related topics, while the Universidad de Concepción assists in processing satellite images. 
Corporate citizenship
Following an 8.8-magnitude earthquake that struck Chile in 2010, Airbus and its employees provided aerial support for the delivery of food and basic necessities to Chile's National Office for Emergencies, the ONEMI. Supplies were flown in aboard an A330-200F freighter jetliner that was exhibited at the FIDAE international air show in Santiago. 
After floods ravaged Chile's northern provinces of Antofagasta, Atacama and Coquimbo in 2015, the Airbus Foundation provided an H125 helicopter to support rescue efforts carried out by the Chilean Carabineros' special operations group, the GOPE.
During a particularly devastating fire season in 2017 (during which more than 587,000 hectares were ravaged across eight regions), Airbus Defence and Space provided imagery taken by its Pleiades satellite constellation to support firefighting efforts.