The world is more interconnected than ever before, bringing a wealth of opportunities and new social challenges. At Airbus, we understand that our social responsibility is to go beyond making a profit for our shareholders. Our goal is to create shared value by stimulating socio-economic development, safeguarding communities, and prioritising community engagement projects related to education and disaster relief.
Improving quality of life in communities: our social commitment 
Improving quality of life in the communities in which we live and operate is an essential component of our corporate sustainability initiatives. To ensure we create shared value, we partner with governments, local communities and non-profit organisations (NGOs) to contribute to and sponsor projects that are aligned with the UN Sustainable Development Goals, which aim to tackle global issues like poverty, hunger, inequality, human rights and climate change.  
Pillars of our social commitment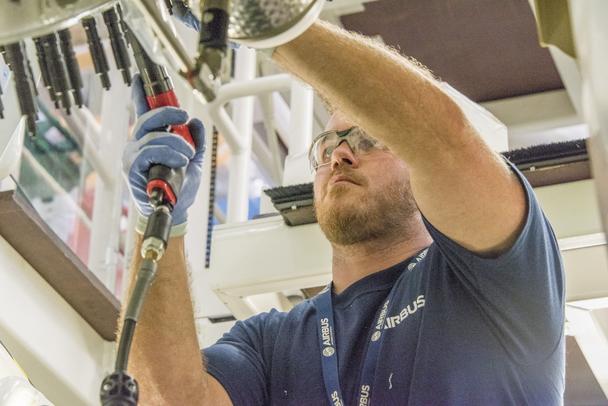 Economic development
With sites in +180 locations worldwide, we offer a wide range of direct employment opportunities and enable local entrepreneurship through Airbus BizLab, our global network of start-up accelerators. We also support local businesses, which play a key role in our 8,000-strong network of direct suppliers.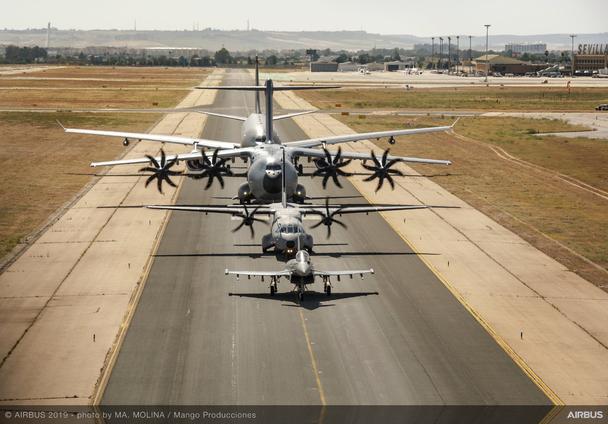 Unite & safeguard
We enable sovereign nations, international organisations and customers to safeguard their sovereignty in the physical and digital space.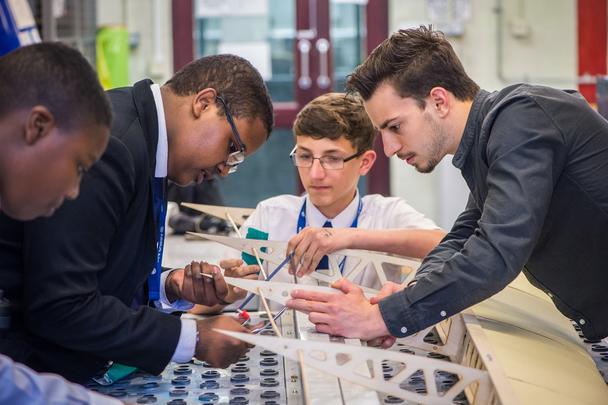 Access to education
We partner with universities, schools and NGOs to increase access to education, and to help inspire and prepare young people to fulfil their potential.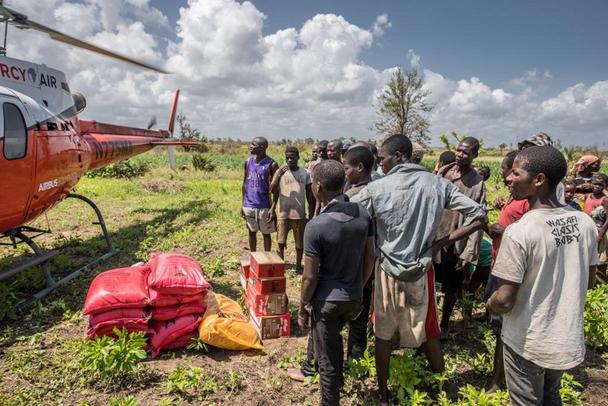 Disaster relief
Through the Airbus Foundation, we provide urgently needed humanitarian aid after natural disasters. We share our knowledge, technology and financial resources to support global aid organisations and local communities in emergency response.
Employees with a passion for driving positive change
Our 133,000 employees are dynamic, creative and motivated individuals who are passionate about making the world a better place. Every day, they volunteer their own time to support social and environmental initiatives that address real societal challenges. Approximately 5,000 Airbus employees are involved in nearly 100 volunteering initiatives around the world.
Airbus Foundation: supporting humanitarian response & youth development
Airbus Foundation a non-profit organisation that drives our worldwide corporate sustainability initiatives. In its project work, the Foundation focuses on two key pillars: partnering with international aid organisations to support disaster relief and emergency response; and inspiring future generations through youth development programmes. 
The Foundation at a glance
Focus areas: Disaster relief, emergency response, quality education, youth development
Key regions: Europe, Asia, the Americas, Africa and the Middle East
Approach: Sharing Airbus knowledge, technology and financial resources  
---
Discover Corporate Citizenship at Airbus