Located in Beijing, the Airbus Helicopters Training Academy in China has trained hundreds of pilots since entering service in 2012. Its instructor team is composed of experts with the utmost operational experience and knowledge.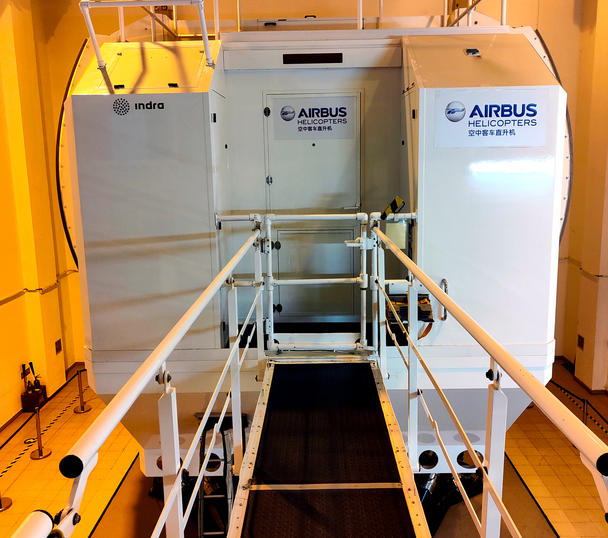 Training services for China
Meeting China's evolving operational mission needs, Airbus Helicopters' Training Academy offers courses for a cross-section of Airbus-built rotorcraft.
Its full-flight simulator for the H225 version of the Super Puma/Cougar heavyweight helicopter family welcomes more than 60 pilots annually, providing approximately 1,000 hours for type ratings, refresher training and skill tests.
Technician training covers type rating, along with refresher and differential training for the light utility H125/H130 versions.
The Academy's scope of courses is being expanded to include pilot training on the H125 and H135, along with training on the Airbus-developed Helionix avionics suite for the twin-engine H135, H145 and H175 with the latest HTAS.
The excellent presentations and the trainers' dedicated attitude were very much appreciated.
The course content was extremely well explained by trainers with deep knowledge of the subjects, backed by animated graphics to detail system operations.
Course schedule
Click on the below links to learn more about the courses available in China or to request to register.
Contacts
Customer assistance & accommodations
Customers can reach us during business hours:
Monday to Friday, from 8:30 a.m to 5:30 p.m local time (China Standard Time)
Phone:  +86 10  61487864 / +86 10 80475157   
Training sales department:
jun.j.wang@airbus.com
jun.ma@airbus.com
Location
Airbus Group
8 Tianzhu Rd,
Shunyi District,
Beijing, China, 100621
Learner portal
Free online self-assessment for a successful training experience
At Airbus Helicopters, we are making a constant effort to improve our range of training courses in line with the highest quality and safety standards. For all maintenance and pilot courses, customers will benefit from a free-of-charge online self-assessment on our Learner Portal to ensure the training will perfectly meet their requirements.
---
Training academy network
Click on the location of interest below to see more information.