Article: Alexandre Marchand - Article adapted from Rotor magazine #120
It's a story that began in 1956 with the S0-1221 Djinn and the first Alouette IIs. Today, the French Armed Forces is the leading operator of French-made rotorcraft, with 464 units which have accumulated 8.8 million flight hours.
From metropolitan France to Polynesia, from Afghanistan to the Sahel, from one ocean to another, the French armed forces have deployed their helicopters in recent years at all longitudes... and practically all latitudes. Alone or as part of a coalition, the French Army, Air Force and Navy have faced many different scenarios that have put the versatility of the aircraft and crews harshly to the test. Recent events have provided another example, with the role played by helicopters in Operation Resilience for transferring COVID-19 patients.
Based in Phalsbourg, the 1st Combat Helicopter Regiment of the French Army's ALAT light aviation unit was the first to go into action in the Grand Est region with its NH90 Caïmans, specially equipped to transport patients and their life support equipment. The Caïmans were soon followed by the H225M Caracals of the 1/67 Pyrenees helicopter squadron of the French Air Force, deployed at Villacoublay Air Base.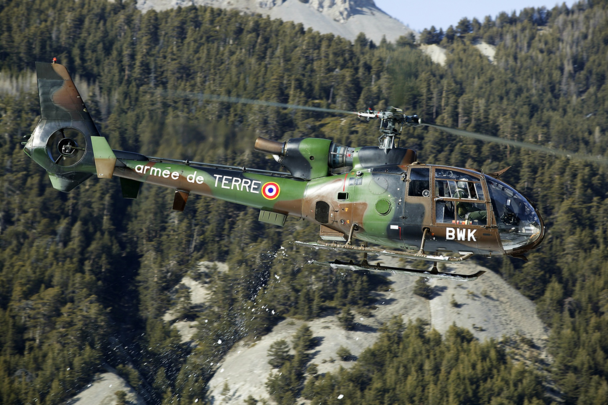 Heat and dust
Resilience was an operation on the home front, with the participants equipped with masks, gloves and respirators as their only weapons. Nevertheless, this new combat did not allow us to forget that other battles were being fought every day a few thousand kilometres further south, in the heart of the Sahel.
French helicopters are well acquainted with the African continent; Pumas and Gazelles have been engaged in dozens of operations there for more than half a century. It is now the turn of the new generation to take over. Since 2014, army and air force helicopters have been engaged in Operation Barkhane in a semi-desert territory as vast as western Europe.
Close air support, commando raids, destruction missions, medical evacuations... from the Tiger to the Caracal, from the Gazelle to the upgraded Cougar, all of the helicopters' capabilities have been brought into play. The Caracals even used their in-flight refuelling capability for the first time in operations, performing missions lasting several hours without touching down in hostile areas.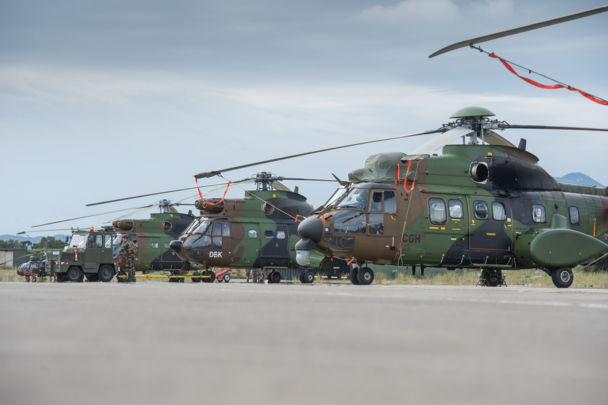 Serving populations
As spectacular as they are, Operation Resilience and Operation Barkhane should not allow us to forget another front—that comprising all the civilian support missions carried out day and night by armed forces helicopters.
These are missions that are at times hazardous, yet always valuable, in the heart of our regions or sometimes very far from France, in French Guiana, the Caribbean and even the Pacific.