Airbus underscores its long-standing commitment to Latin America's aerospace industry
In showcasing its latest products, services and sustainable aerospace ambition, Airbus was among the largest exhibitors at Latin America's biggest commercial and military aircraft air show – FIDAE – held 5-10 April 2022 in Santiago, Chile. 
Highlights at the event included Airbus' newest commercial aircraft, the A220, making a stopover on its demonstration tour of the region, as well as the new-generation tanker – the A330 MRTT. Also featured was Airbus Helicopters' single- and twin-engine rotorcraft, as well as the Airbus Defence and Space C295 tactical airlifter in a maritime patrol aircraft configuration. Pléiades Neo, Airbus' most advanced optical constellation, was also highlighted at the event.
FIDAE Airshow 2022 - Best of the week
Arturo Barreira Interview at FIDAE Airshow 2022
FIDAE Airshow 2022 - Day 4 Arturo Barreira, President at Airbus Latin America and the Caribbean
Airbus at the FIDAE exhibition
---
A220
As the only aircraft purpose-built for the 100-150 seat market, the A220 brings reduced noise, lower fuel burn and reduced emissions when compared to previous generation airliners.
H125
The H125 is a proven multi-mission workhorse helicopter family with more than 600 operating in Latin America, including the Chilean Navy for search & rescue (SAR) missions.
ACH130
The ACH130 combines a unique passenger-focused design, exceptional single-engine performance and first-class quality and comfort.
H145
Airbus Helicopters' five-bladed H145 twin-engine rotorcraft is perfectly suited to Latin America's unique hot and high operational conditions.
H215
The heavy twin-engine H215, in a firefighting configuration on the booth, offers excellent payload lift performance and cost efficiency, along with a demonstrated ability to operate in the world's harshest environments.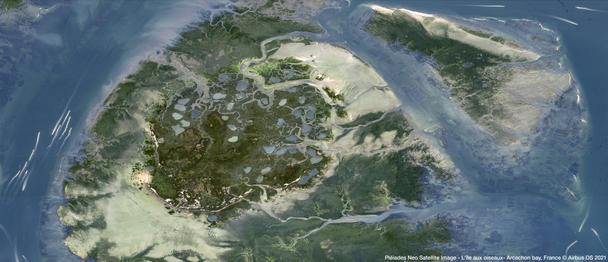 Pléiades Neo
Among the telecommunications and Earth observation capabilities highlighted at FIDAE is the Pléaides Neo satellite constellation, which adds a half-million square metres of imagery daily to the Airbus imaging catalog.
A330 MRTT
The combat-proven, most capable new-generation tanker, the A330 MRTT, with unique multi-mission capabilities, is the benchmark for multi-role tankers.
C295
Operators of Airbus' versatile C295 new-generation tactical transport include the Chilean Navy, which will exhibit one of its Maritime Patrol Aircraft that supported airlift operations during the COVID-19 pandemic.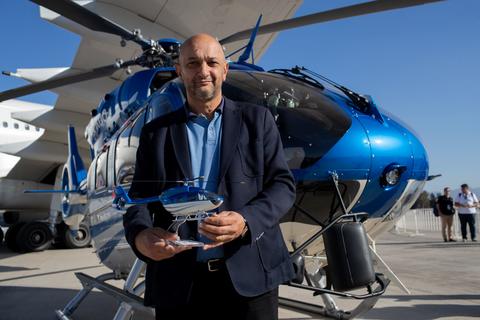 FIDAE Air show Day 3
Flight on board A220-300 at FIDAE Airshow - Day 3
window view
Ambiance on static at FIDAE Airshow - Day 3
A220-300 Swiss International Air Lines : backlit
A220-300 cabin
FIDAE Airshow - Day 4
#A220 in Latin America
Carabineros visiting stands at FIDAE 2022 - Day 1

Carabineros de Chile (Carabiniers of Chile) are the Chilean national law enforcement police
Group picture, from left to right :
Christian Albornoz Szabo, Sales Manager, Military and Public Services at Airbus Helicopters Chile
Alberto Robles Sendin, head of Airbus Helicopters for Latin America
Coronel C. Carrasco, Coronel of Chilean Carabineros
Ricardo Alex Yáñez Reveco, General officer of the Chilean Carabineros
David Rubio Leiva - Asesor y Consultor en Seguridad of the Chilean Carabineros
Jérôme Ronssin, Chief Executive Officer - Managing Director Airbus Chile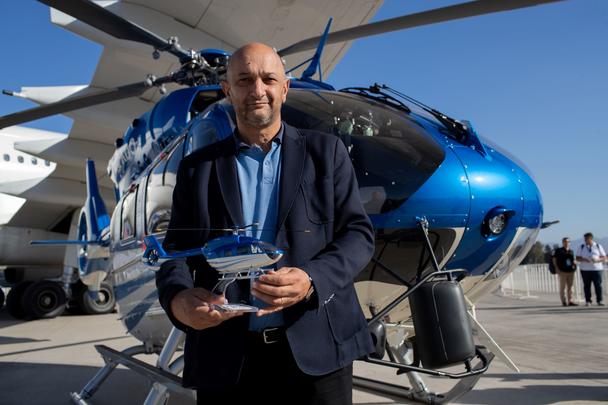 Ambiance on static at FIDAE Airshow - Day 3
Ambiance on static at FIDAE Airshow - Day 3
A220-300 Swiss International Air Lines arrives at FIDAE 2022 airshow
Before opening
FIDAE Airshow 2022 Day 1 - ambiance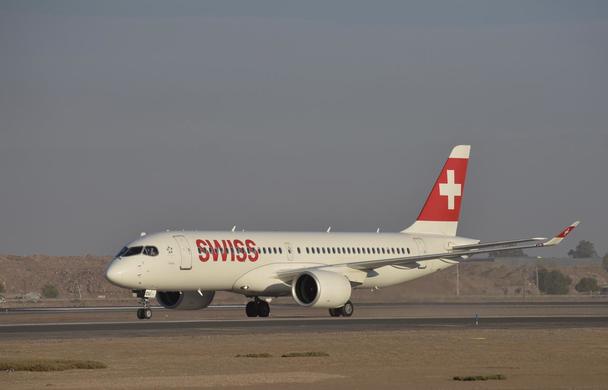 The A220 lands in Chile for FIDAE Air Show, making its South America debut
An A220-300 from Swiss International Air Lines landed in Santiago's Arturo Merino Benitez Airport for the 22nd edition of the regional FIDAE Air Show, where it will be on static display and perform demonstration flights between April 5 and 8.
Ocean rescues with the H125 for the Chilean Navy
Chile is a country with more than 4,300 kilometres of coastline, not including the Antarctic Territory, so naturally there are a variety of missions needed to ensure the protection of its coastal populations. The Chilean Navy carries out maritime search and rescue missions, as well as caring for the aquatic environment, safeguarding national assets and upholding maritime safety.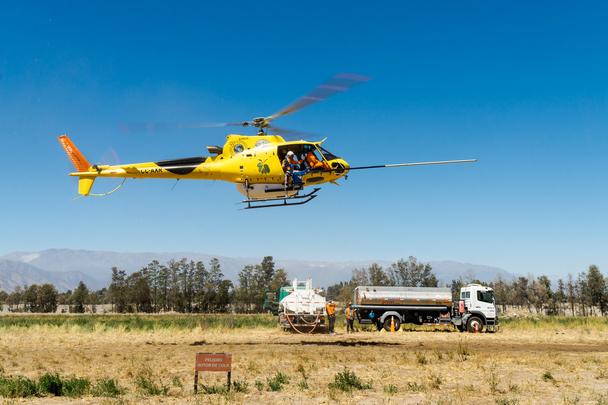 Keeping the lights on: Ecocopter and bbosch pioneer power washing to maintain Chile's energy infrastructure with a fleet of H125s
Chilean operator Ecocopter is working in partnership with bbosch, a leading company in the country's energy development and metalworking industry, to optimise the cleaning of the country's electrical insulators.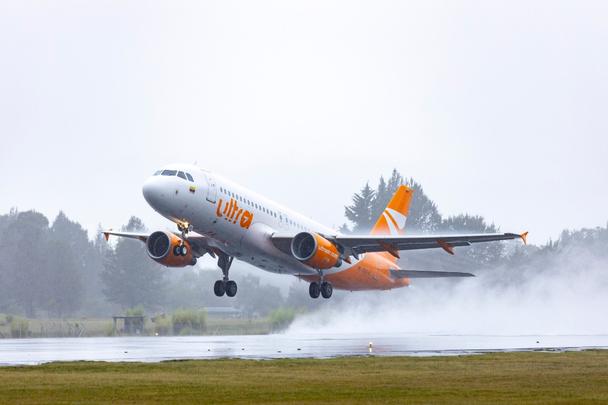 Ultra Air signs agreement for Airbus Flight Hour Services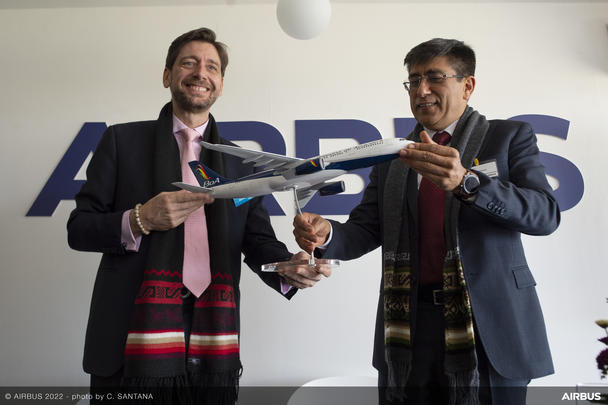 Boliviana de Aviación becomes Airbus' newest operator in Bolivia
Boliviana de Aviación (BoA) has become the newest Airbus operator in Bolivia, by selecting leased A330-200 for its long-haul fleet renewal. The selection was announced at the FIDAE Airshow, the biggest aerospace event in Latin America. The airline will operate leased aircraft from Avolon and ORIX Aviation to fly international routes such as Santa Cruz - Madrid and Santa Cruz - Miami.