Introduction

About
Airbus sites in Spain are always looking for new interns because they bring in different skills and languages. Our internship roles are located in Getafe, Sevilla, Illescas & Albacete.
Interning at our Spain sites is an amazing experience that holds many rewards for those who dust off their resumes (or CVs) and dive into all the opportunities Airbus has to offer.
You'll thrive in an exciting learning environment – everyone at Airbus will be there to support you and help you grow professionally. Always remember that your development benefits everyone. Find an opportunity that fits your skills and abilities to start your adventure. 
Good to Know
We provide internships for recent graduates from all disciplines. Internship positions are available all year-round. There are opportunities to work as an intern in all areas of Airbus, including engineering, manufacturing engineering, operations, customer services, IT and support functions.
Our Spanish internships generally last 12 months, full time and you must be able to work in a Spanish and/or English-speaking environment.
Benefits: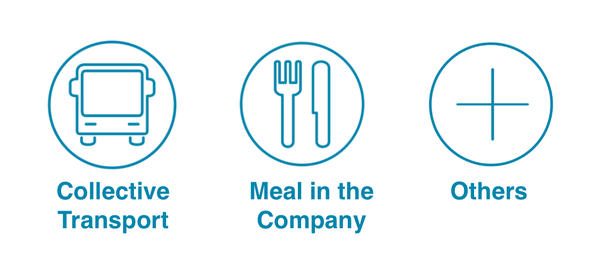 What are we looking for?
 
At Airbus, diversity of thought, culture, and background is sought and valued. Everyone, at all levels of the organization, has an important role to play. We aim to create an inclusive working environment that fosters collaborations and in which individual accountability is at the service of our collective purpose. The best working environment welcomes different ideas and perspectives. This is why, at Airbus, we're surrounding ourselves with people from diverse backgrounds (gender, ethnicity, age, social status) to ensure a global point of view and open-based collaboration. We believe understanding the uniqueness and differences of others is what it makes an inclusive workplace. Because we work in a constantly changing technological environment, we're seeking people with more human and behavioral qualities, such as curiosity and motivation, which play a greater role in discovering new possibilities than pure technological knowledge. We also want the most collaborative individuals in addition to the highest performers to ensure every voice is valued and heard.
DISCOVER Programme

About
The Discover program is a joint initiative between Fundación Universidad Empresa and Airbus designed with the purpose of developing the talent of future candidates and potential recruits in line with Airbus Talent Acquisition Strategy.
It combines internships in the company with a collaborative training model aimed at acquiring skills professionals in 3 axes:
Internship program at Airbus Spain sites.
Training plan
TFM
TERMS:
Study aid: €1,000 gross/month (Social Security contribution)
Duration: 11 months full time (August off)
Social benefits:
Shuttle
Meal in the company
This Master, organized in three training blocks, will allow you to DISCOVER the skills most in demand today, combined with an 11 month internship at Airbus in an area related to your degree.
What you will learn during the Master: 
About
If you are a graduate in Engineering, have an excellent academic background, high level of English, passion for aviation and are interested in Airbus, you could be the right candidate for one of our Special Technical Master's programmes in Spain.
These programmes include 1 year of study in a special Master's degree at a participating university and a 1-year Airbus internship in an area related to your degree.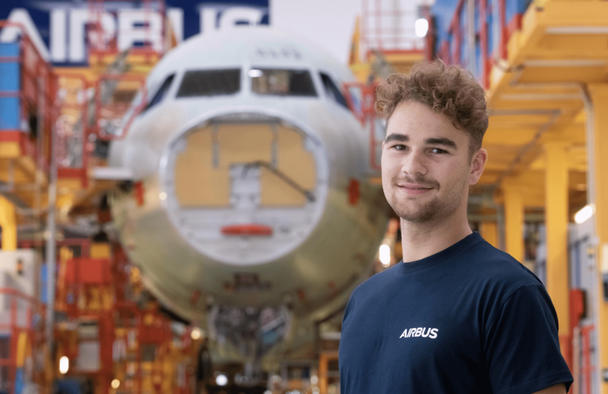 Good to Know

Airbus experts helped design the Master's programmes and they teach some of the courses. You can choose from the following Master's programmes:
 
MASI - Master in Aircraft System Integration 
It takes place in the University Carlos III in Madrid. It gives the student knowledge about Fundamentals, Generalization and Experimentation of Aircraft's Systems, for 90 ECTS credits. For this Master, Airbus is looking for Master students in Aeronautic/Aerospatiale, Industrial, Telecommunication, and Computer Engineering. The selection process takes place between October and January, to start in February, so if you are interested, prepare your CV! We are waiting for you. Click here launch to visit  the University portal of the Master.
 
Master in Airframe Technology
It takes place in the University Carlos III in Madrid. It gives students knowledge about Advanced Design and Calculation of Aircraft Structures, for 60 ECTS credits. For this Master, Airbus is looking for Master Students in Aeronautic/Aerospatiale, Industrial, and Civil Engineering. The selection process takes place between September and December, to start in January, so if you are interested, prepare your CV and join us! Click here to visit  the University portal of the Master.


Open positions

 
It takes place in the University Politécnica in Madrid. It gives student knowledge about Design, Manufacture and Certification of the Composite Structures, for 90 ECTS credits. For this Master, Airbus is looking for Master Students in Aeronautic/Aerospatiale, Industrial, Industrial Organization, and Telecommunication Engineering. The selection process takes place between May and September. The Master starts in October and the internship in January. So if you are interested, prepare your CV and get on board!  Click here to visit  the University portal of the Master.


Open positions

 
Master in Global Supply Chain & Aeronautical Industrial Operations
It takes place in the University Escuela Técnica Superior de Ingenieria in Sevilla. It gives student knowledge about Materials, Manufacturing, Engineering Operations, Aerostructure Assembly, Production, Quality and Supply Chain Management, for 80 ECTS credits. For this Master, Airbus is looking for Master Students in Aeronautic/Aerospatiale, Industrial, Telecommunication, Naval, Roads, Canals, Ports, Civil Engineering. The selection process takes place between July and October, to start in November, so if you are interested, prepare your CV and fly with us!  Click here to visit the University portal of the Master.


Open positions