At the Singapore Airshow 2022, Singapore Airlines (SIA) firmed up orders for seven Airbus A350Fs, with options for five more. These aircraft will eventually replace SIA's seven Boeing 747-400Fs. The Airline will be the first carrier to operate this new-generation widebody freighter aircraft when deliveries begin in the fourth quarter of 2025. 

To find out more, we asked Mr Chin Yau Seng, Senior Vice President Cargo, Singapore Airlines, why the airline selected the A350F.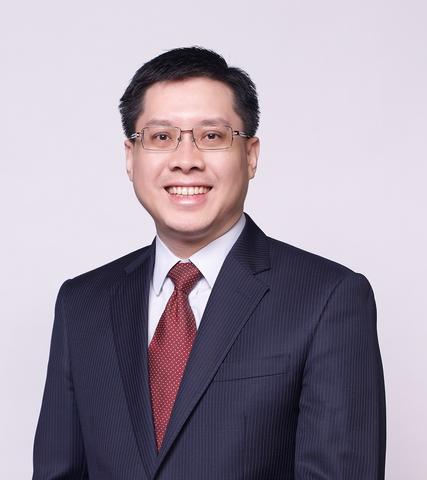 Q1: Firstly, can you give us an overview of SIA's positioning and strategy regarding the air cargo business?

Mr Chin:  Cargo has always been an integral part of SIA's business. Today, SIA serves over 90 cargo destinations through its fleet of seven freighter aircraft, as well as the bellyhold cargo capacity of the SIA Group's passenger aircraft fleet.
Our wide network connectivity, coupled with customer-centric service delivery and professionally managed operations, are key elements of our value proposition.  In addition, we continue to expand our digital capabilities to strengthen our business and serve our customers better.
In the early days of the Covid-19 pandemic, SIA's cargo operations helped to keep critical supply lines open at a time when the world was largely locked down. Over the last two years, we have played a key role in the delivery of much-needed medical supplies, pharmaceuticals, and fresh foods, among other goods, to Singapore and the Asia-Pacific region.
We have also worked with international organisations such as the United Nations World Food Programme to transport relief supplies and personal protective equipment to points of need around the globe. And we have been playing our part in the safe, reliable, and timely transportation of Covid-19 vaccines and therapeutics to various parts of the world, including vaccine shipments under the COVAX facility as part of the UNICEF Humanitarian Airfreight Initiative.
The pandemic has underlined the importance of investing in the cargo business and bolstering the SIA Group's diverse revenue streams. We have, for example, strengthened our capabilities in several key verticals, and invested in digital solutions such as Parxl, our blockchain-based e-commerce logistics platform.
Our order for the A350Fs further demonstrates our commitment to the cargo business.
Q2: Why did you select the A350F to renew your fleet?

Mr Chin:  We did a comprehensive assessment of the various options to replace SIA's current freighter fleet before making our decision.
The A350Fs are 40% more fuel efficient than our current freighters, while being able to carry a similar volume of cargo over a longer range.  This will result in operational cost savings, as well as provide additional flexibility in aircraft deployment.
Operating the A350Fs would also lower the carbon footprint of our operations by around 400,000 tonnes annually, based on our current operations, supporting, and underscoring our commitment to achieve net zero carbon emissions by 2050.
The A350Fs will eventually replace our seven 747-400Fs. The options for five more A350Fs will provide us with the ability to adapt our requirements to future demand.
 
Q3: Can SIA share your outlook for the industry, and how this new-generation freighter aircraft will support your forward-looking plans?

Mr Chin:  Supply chain resilience has received a lot more attention and emphasis as a result of the Covid-19 pandemic. Airfreight, with its advantage of speed over other freight transport modes, will be an important element in keeping global supply chains functioning and more resilient to disruptions. And freighters like the A350F will play an important role in responding to any urgent need for the airlift of large quantities of cargo.
Segments such as e-commerce, pharmaceuticals, and semiconductors have experienced a surge in demand during this pandemic, and are expected to see continued growth in the years ahead.  Other key verticals like aerospace are also projected to see a resumption in growth post-Covid. At SIA, our focus on honing our capabilities to support the various verticals in terms of airfreight services will help to position us to capture more opportunities in these growth areas. 
The A350F will bolster our efforts to tap demand from key verticals as it is designed to carry various types of special cargo, ranging from outsized equipment such as aircraft engines to temperature-sensitive shipments.  It will support, for example, our THRUCOOL cold chain service for the safe and reliable transportation of time-sensitive and temperature-controlled pharmaceutical cargo. It will also be integral to our THRUFRESH service, which is targeted at the transportation of perishables such as chilled meat, fresh fruit, and flowers. It is also capable of transporting large aircraft engines, including the Rolls-Royce Trent XWB engines that power the A350 family of aircraft.