There is no better place to assess the possibilities and limitations of tomorrow's propulsion technologies than Europe's largest facility dedicated to just that—the E-Aircraft Systems House. Here, Airbus engineers are leveraging the lessons learned from key electrification initiatives to offer world-class testing to a variety of alternative-propulsion projects across Airbus—and beyond. 
The wealth of alternative-propulsion technologies currently in development is reinventing the way the transport industry approaches the design and implementation of future mobility solutions. For the aerospace industry, the challenge is to adapt and mature these leading-edge technologies, notably by increasing power, decreasing weight and reducing cost. 
It is a not-so-simple task, especially as electrification and hybridisation—particularly when combined with greater autonomy and digitalisation—require novel means of interacting with and controlling the propulsion system. To get there, these systems must be simulated and tested at a facility with the equipment and amenities necessary to adequately put them through the paces. 
In Europe, this facility has a name: the E-Aircraft Systems House.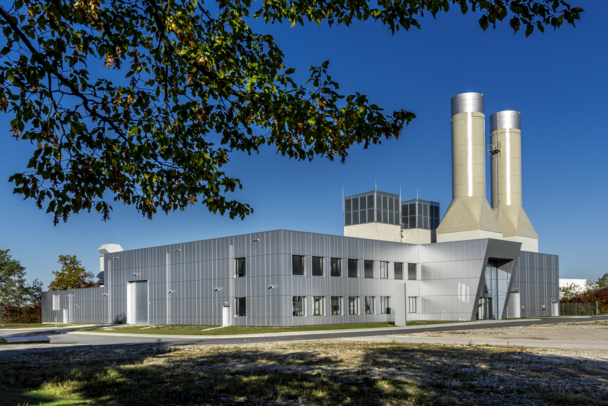 The E-Aircraft Systems House is Europe's leading facility to test alternative-propulsion systems and alternative fuels.
In 2016, Airbus first opened the doors of its E-Aircraft Systems site. Back then, the building featured about 225 m2 of medium-voltage testing space. Three years later, a new 2,500-m2 facility —complete with two GenSet test beds, four propulsion unit test beds, two control rooms and a power-distribution hall—was added, thereby significantly expanding high-voltage testing capabilities.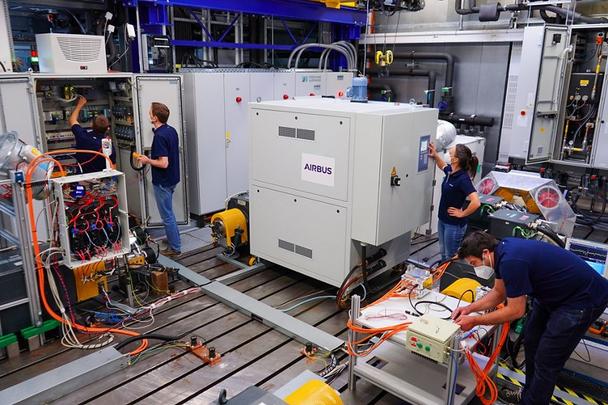 Today, a flurry of activity is underway at E-Aircraft Systems. The team is hard at work, providing design and testing support in the following key areas:
Hybrid-electric system architecture integration (i.e. system layout and installation, clearance, simulations, etc.)
Integration of all associated subsystems (i.e. propellers, gearboxes, motors, power electronics, fuel cells, cooling systems, batteries, control systems and software, etc.)
Power generation in hybrid architectures (i.e. batteries, fuel cells) using alternative energy sources (i.e. sustainable aviation fuel, hydrogen)
At E-Aircraft Systems, we can offer world-class testing for multiple components and architectures related to electric-propulsion systems.
- Benjamin Struss, Airbus Head of E-Aircraft Systems
From medium- to high-voltage testing 
Testing activities at E-Aircraft Systems are carried out at two distinct facilities, depending on the level of voltage:
Medium-voltage testing: This facility is dedicated to testing the electric powertrain of helicopter-size aircraft, such as eVTOLs.  
High-voltage testing: This facility is dedicated to testing the motors and engines of passenger-size commercial aircraft.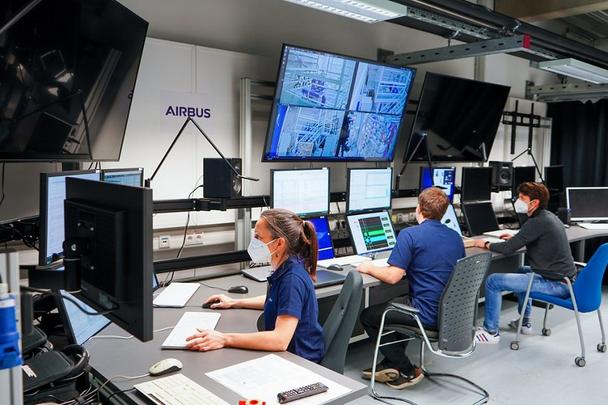 "Airbus is spearheading several alternative-propulsion projects across its business lines, from CityAirbus at Airbus Helicopters to ZEROe at Airbus," explains Benjamin Struss, Airbus Head of E-Aircraft Systems. "So we have high demand to test various zero-emission technologies at our E-Aircraft Systems facilities."   
For example, in 2019 and early 2020, various aspects related to the E-Fan X's hybrid-electric propulsion system architecture were designed, in close cooperation with partners, at E-Aircraft Systems. These aspects included the propulsion unit, and the transmission, energy storage, and power generation systems. Although E-Fan X has now come to a close, the lessons learned on hybrid-electric architecture integration and network installation rules for a 3,000-VDC (Volts Direct Current) unit have helped to foster the engineering know-how needed to better evaluate the performance of other alternative-propulsion projects.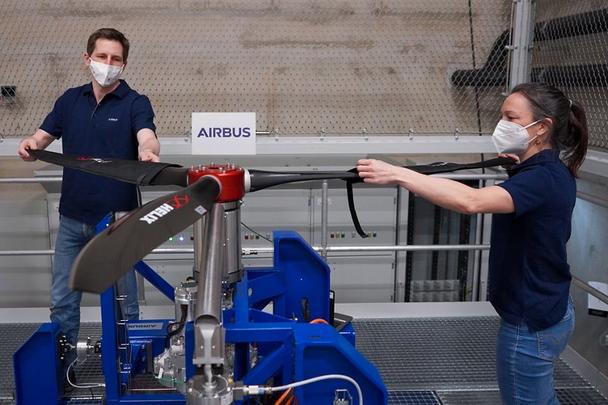 Meanwhile, at the medium-voltage facility, the CityAirbus demonstrator's electric-propulsion system has been undergoing testing since 2018. As a result, the team has developed a solid understanding of electric propulsion for rotorcraft as a result of testing the following components:
The eight electric motors with silicon-carbide (SiC) inverters

Liquid cooling integration

Individual propeller control integrated with vehicle flight controls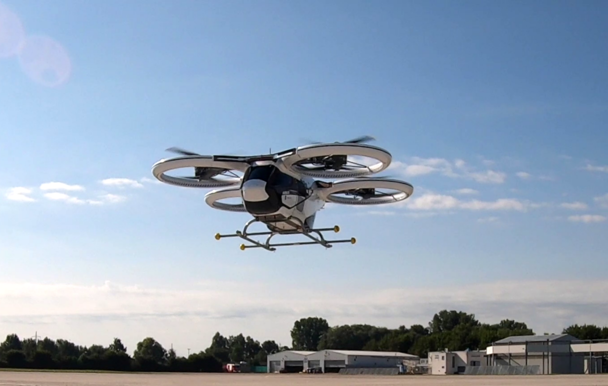 CityAirbus has conducted its first fully automatic flight.
In the months (and years) to come, the ZEROe pre-programme is expected to take centre stage at E-Aircraft Systems. This means E-Aircraft Systems is poised to play a key role in helping to define the propulsion technologies that will power Airbus' future zero-emission aircraft.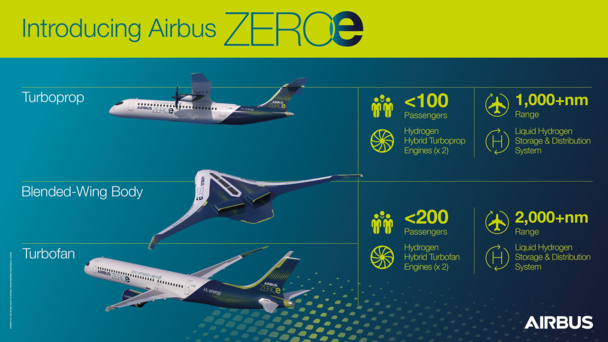 The ZEROe concept aircraft feature three configurations (turbofan, turboprop and blended wing body) that are all powered by hybrid-hydrogen technology.
World-class testing capabilities in Europe 
To date, all alternative-propulsion units and systems tested at E-Aircraft Systems have been attached to Airbus projects. But that will soon change. 
Zeleros, the European start-up developing a scalable hyperloop system for ultra-fast city-to-city travel, recently confirmed that it will entrust E-Aircraft Systems to support the development of its vehicle propulsion system. The system is based on zero-emission and energy-efficient technology, including a fully electric powertrain. 
"At E-Aircraft Systems, we can offer world-class testing for multiple components and architectures related to electric-propulsion systems," Benjamin says. "This is evidenced by our hands-on experience with key Airbus electrification projects. We're looking forward to applying our know-how in alternative propulsion to help companies like Zeleros accelerate their development timelines, while at the same time, paving the way towards a more sustainable mobility future."