Research and innovation are central to Airbus Atlantic's strategy
Airbus Atlantic invests long term in its people and in the research resources needed to prepare for the future with high levels of expertise and cutting-edge technologies. Located in all the Group's main production and engineering facilities in France. The Research and Technology (R&T) department works to develop the future technologies that will keep Airbus Atlantic at the forefront of innovation in design and manufacturing. 
The real strength of our Research & Technology commitment is rooted in our teams of passionate engineers and technicians, our network of internal experts and our in-house advanced development resources. 
The R&T department has its own laboratories:
The LAB in Méaulte : handling cutting-edge technologies from fiber placement robots to friction stir welding (FSW) and assembly robotics, this laboratory was set up specifically to explore new fields of research and apply them to our specialist aerostructures, systems and interior design business lines.  
The Technocentre  in Nantes: the Airbus Technocentre is a technological hub providing innovative services in relation with the implementation of composite and assembly technologies.
Our other research centres are located as closely as possible to the facilities that manufacture the products concerned, especially regarding thermoplastic pipes and the simulation of drawing and machining processes at Saint-Nazaire. 
Airbus Atlantic R&T is also at the heart of cabin fit-out and pilot seats business lines by designing and creating the seats of tomorrow, such as the brand new OPERA Business Class seats, and the GENOSIA collaborative research project, aimed at developing the next generation of Pilot Seats.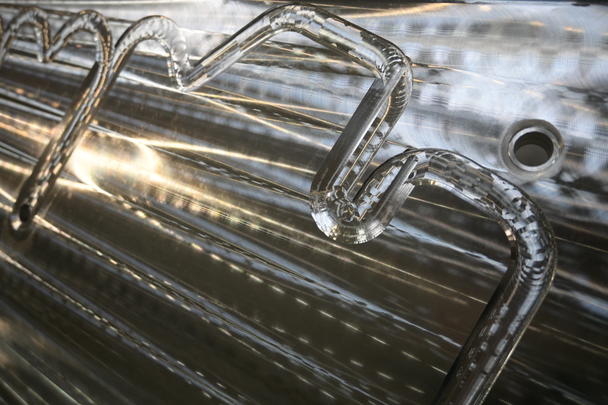 Metallic technologies
Incremental and disruptive metallic technologies are investigated to be implemented on current and future aircrafts: 3D printing, Friction Stir Welding, explo and magneto forming... 
Engineering
R&T engineering develops innovative design and sizing methods based on optimization and AI algorithms to shorten new product development cycle.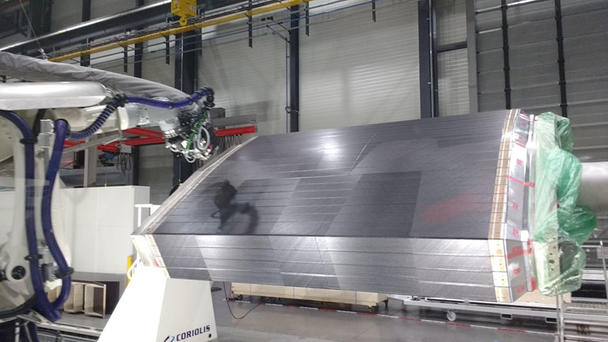 Composite technologies
Innovative composite technologies are investigated at STELIA LAB and OoA (Out of Autoclave)OOA consolidation, TP (thermoplastique) welding, RTM (Resin Transfer Moulding) and Infusion of large complex structures.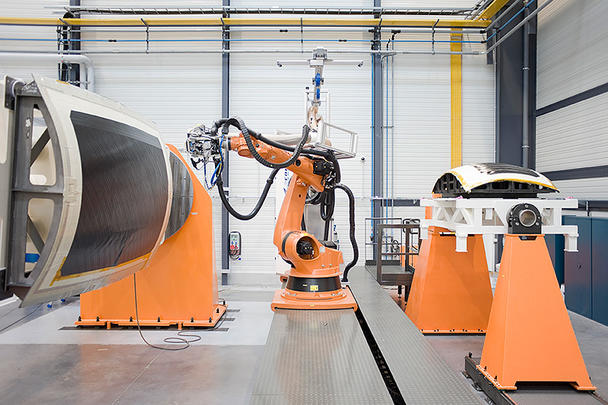 Robotics & assembly
Innovative assembly lines are imagined and developed with a high degree of automation and robotization to prepare our future high tech, flexible and competitive factories.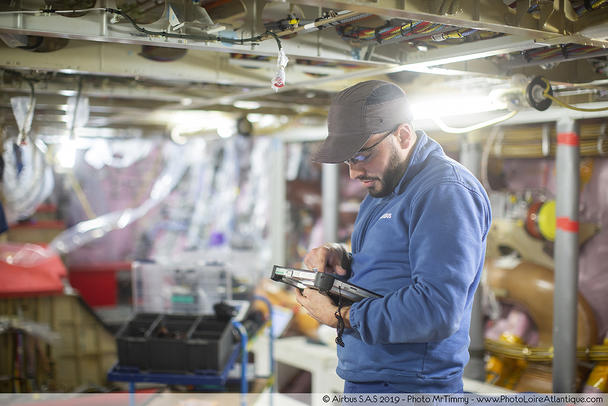 Digitalisation
In the frame of its "Industry of the Future" programme, Airbus Atlantic develops solutions for the robotisation and digitalisation of its industrial activities, for continuous gains in productivity, quality and flexibility: 
Real time connectivity between workshops, enabling sharp monitoring of the production, increased collaboration between the different teams and efficient processing of hazards;
Assistance to workers, using augmented reality solutions enabling immediate comparison between the expected and the achieved as well as improving quality and productivity of operations; 
Collection and extensive use of data associated to Artificial Intelligence algorithms, in order to increase the ability for the teams to analyse and anticipate, in the supply and equipment maintenance fields; 
Use of solutions for robotisation and monitoring of processes through data, by the automation of controls and hazardous, tedious and low-added value operations ; 
Improvement of the performance of the industrial systems and reduction of development cycles, through co-design solutions aimed at taking into account in the early stages of certain key performance criteria of our products and our plants, especially in the environmental field.