The flight testing of unmanned systems has reached new heights with the dedicated drone centre at Airbus' Manching, Germany site, which is available for use by partners and external customers in addition to the company's own programme teams.
A full range of aircraft can be validated in a safe, secure environment at the Airbus Drone Centre Manching, backed by the company's technical capabilities and expertise. Testing is supported with accessibility to hangar, workshop and control room resources, along with data links and connectivity, as well as rapid prototyping from Airbus' X-Works incubator at the Innovation Factory in Ottobrunn.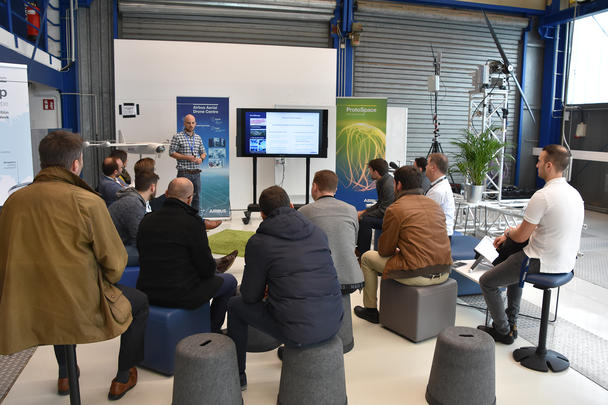 A "one-stop shop" for drone services
The Airbus Drone Centre's portfolio includes pre-campaign activities (scheduling and coordination) and in-campaign activities (pre-flight briefing, radio communications, on-site assistance and environmental protection) – with the ability to use the ground infrastructure and airborne platforms/equipment. Additional offered services range from consulting and engineering to marketing support.
Among the activities already performed at this facility was flight testing in support of the CityAirbus vertical take-off and landing (eVTOL) multicopter programme. The centre's future evolution will enable BVLOS (beyond visual line of sight) capability for the operations of unmanned aircraft, and scenario simulations.