After establishing an initial presence there in the early 2000s, Airbus continues to expand its profile in Poland while building on a century of Polish aviation heritage.
Airbus' long-term commitment to the country is visible through a scope of activities ranging from design, prototyping, manufacturing, maintenance, upgrades, research and development, exchange of technology, to cooperation in the space industry. The company employs nearly 700 high-skilled workers in Poland at three locations: Warsaw, Mielec and Lodz.
Commercial Aircraft and Defence
At the Okecie district in Warsaw, Airbus runs a design office, production plant and MRO (maintenance, repair and overhaul) centre providing services to the C295 fleets of Poland, Czech Republic and Kazakhstan. Due to the company's industrial commitment and information-sharing, some 40% of airframe components in all C295 aircraft sold globally are produced there. Furthermore, about 70% of all electric harnesses for the transport aircraft manufactured by Airbus are manufactured at Okecie. 
The factory in Warsaw also is responsible for the production of aerostructures, components and systems for A320 and A330 Family airliners – contributing significantly to Airbus' global supply chain. Moreover, engineers from Okecie have designed and developed PZL-130 Orlik aircraft for basic and advanced training of military pilots. Recently, a modernisation programme of 12 Orliks to the TC-II standard was awarded by the Polish Air Force.
In Mielec Airbus operates a fleet of 39 aircraft that perform a variety of duties, including surveillance and firefighting. The department of aviation services (WUL), also located in Mielec, is responsible for training pilots and ground crews, as well as sale of aircraft and parts.
Altogether, Airbus has delivered to Polish customers 16 C295s to the Polish Air Force.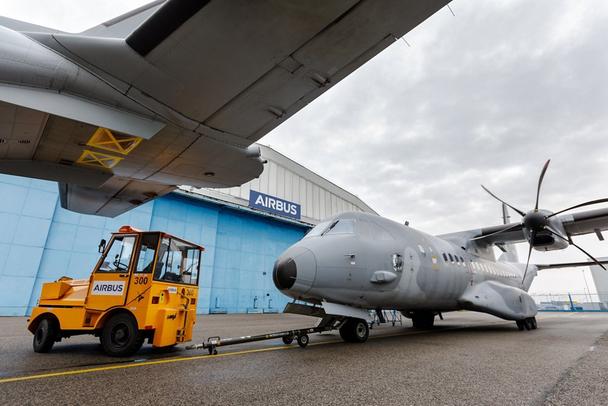 Helicopters
Building on a decade-plus-long partnership with Lodz University of Technology, Airbus in 2015 launched an engineering design office in Lodz. It was the fourth such R&D facility established by the helicopter division in Europe, following those in France, Germany and Spain.
The office deals with a wide variety of mechanical design tasks, focusing on the future breakthrough technologies in areas such as rotorcraft aerodynamics, transmission, rotor and blades. The design work in Lodz involves military and commercial helicopters, new-design platforms, and modernisation of existing rotorcraft types.
Underscoring the effectiveness of this partnership, Airbus and Lodz University of Technology teamed up to develop a range of innovative products – including whirl tower rotors for a hybrid helicopter; drive shafts for large, multi-role helicopters; a revolutionary drive system for light helicopters; composite blades; and new-generation helicopter seats.
Engineers across Poland also contribute to some of Airbus' flagship research programmes involving rotary-wing aircraft – including the company's H160 medium utility helicopter; CityAirbus, which is producing an electrically-powered VTOL aircraft demonstrator in the frame of Urban Air Mobility; and RACER high speed demonstrator developed as part of the European Union's Clean Sky 2 civil research programme.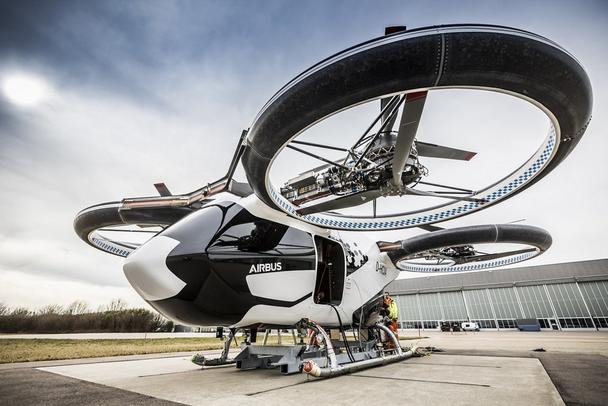 Space
In 2015, Airbus established a Space Commercial & Program Department to initiate production activities in the space sector. The core business of the department includes electrical harness and MSGE design, manufacturing, testing (visual, tensile, electrical, isolation, continuity, resistant using Kelvin method) and integration. The manufacturing process is performed on the 3D Mock-up (GSE), which concept, design and manufacturing.
Airbus built a 500m2-clean room area in Warsaw to ISO 8 and 7 standards for manufacturing spaceflight components and spacecraft integration; MGSE and future production of telecommunication satellites.
Innovation
Airbus is constantly looking for ways to improve production and introduce innovations that can improve the quality of products offered to customers. In 2019, Airbus began cooperation with start-ups under two programmes: Future Space Accelerator and Spark 2.0.
NAVBLUE
Airbus' Flight Operations subsidiary is based on the Polish coast in Gdansk, which is aerospace hub in Europe.
The office in Gdansk, which will open officially by end of Q3 2022, will specialize in Aero Data and Software Production, leveraging a local talent ecosystem, to develop, produce and deliver continued state of the art flight ops products and solutions that drive airlines' operational efficiency and support sustainable aviation. 
Points of Contact
Airbus Poland S.A. (former PZL Warszawa-Okecie)
Al. Krakowska 110/114, 02-256 Warsaw
Airbus Helicopters Design Office
al. Marszałka Józefa Piłsudskiego 76, 90-330 Łódź