Airbus' A380 is a favourite of passengers around the globe. With its double-deck cabin, this jetliner also provides an excellent working environment for cabin crews who have welcomed more than 250 million travellers aboard flights with the A380's 15 operators.
Personnel from three carriers – Lufthansa, Qantas and Singapore Airlines – share their experiences of working on the A380. Providing the perspectives are: flight attendant Susanne D'Aloia at Lufthansa; Bonnie Yap, lead stewardess, and Frankie Liew, inflight manager, at Singapore Airlines; along with Qantas' customer service supervisor Kelly Johnston and customer service manager Jodie Stoyles.
What is it like to work in the A380?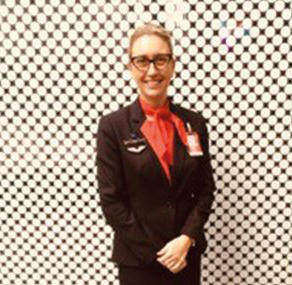 Kelly: The A380's size and the number of passengers it carries call for a large crew: three in the cockpit and 21 in the cabin – more than double an average-sized jet. In a Qantas A380, we all work together to take care of more than 400 passengers. 
Susanne: The number of passengers can sound like challenge as it means more personal requests that you have to find solutions for in mid-air, but the team is obviously much bigger so it's not an issue. Plus, the long-haul aspect allows us more time to create a great service for passengers; to pay attention to every single person.
How is it different from other aircraft you've worked on?
Susanne: It's very spacious. There's room for five crew members to work in the galley area and not get in the way of each other. I also enjoy how quiet the A380 is: we can talk to each other without having to shout. And something that most passengers don't know – the A380 actually has three decks! On the lowest deck there's a resting area for the cabin crew, with bunk beds and a private restroom.
What do passengers think about the A380?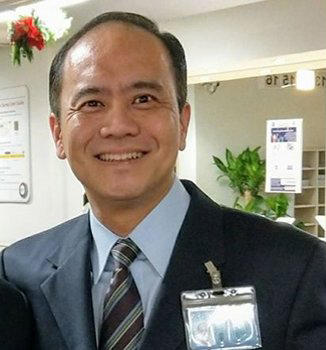 Frankie: The A380 has a quieter cabin compared with other aircraft, especially during take-off and landing. Once, a passenger woke up after take-off and asked me why we were delayed. He was completely surprised when I told him we already were at cruising altitude!
Susanne: It's very smooth – there is less turbulence, so many people find it easier to sleep. 
Jodie: Our passengers appreciate the comfort, and also get excited by its size. Even for me, after eight years working on the A380, I still get a buzz when I get to walk underneath it or see it coming in for landing.
Bonnie: Everyone really likes it, but the best feedback comes from passengers traveling in our luxury Suites. These are individual cabins with a bed, an armchair and a sliding door for complete privacy.
What is a typical work day on an A380 flight?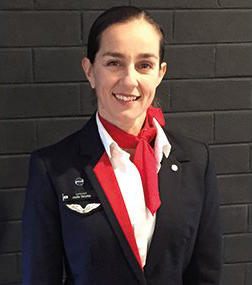 Susanne: A flight from Frankfurt to New York means our "work day" is actually three days: one day to fly there, one day to rest, and one day to fly back. We arrive at the airport and join our crew for the briefing and to organize specifics of the flight. This brings together the 24 members of the crew, forging a team that will work together for both legs of the trip.
Jodie: As the A380 operates on ultra-long-haul routes – with flights ranging between eight and 17 hours – preparation is a crucial element. The pre-flight briefing is when the team is assigned its roles, so that once we arrive at the aircraft, everyone knows what they're supposed to do and can focus on ensuring a successful flight.
What do you love most about your job?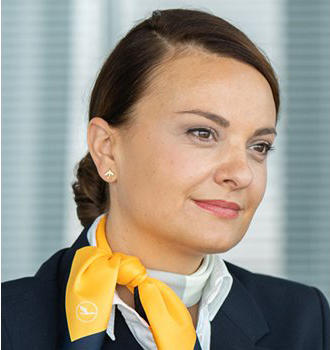 Kelly: Each "day at the office" is different and challenging, with new customers and new destinations. Plus, working on the A380 makes me feel like part of aviation history: it's the biggest passenger aircraft, it's iconic, simply unique. After 23 years of flying, I still often have to pinch myself to believe it! 
Susanne: For me, it's the engagement with passengers. You have the possibility to meet so many different people from all walks of life; I come back with another amazing story after every flight. It's inspiring. I also enjoy the flexibility of the job, and the fact it never gets boring.
Bonnie: I love traveling and experiencing different cultures, and what better way to do it than on what is for me one of the best aircraft in the world?
Frankie: After 24 years, I still enjoy my work. Every day brings something new! I have no deadlines or quotas to answer to. I don't have to bring my work home. And at 30,000 feet, I have a great office view!
What is your most memorable moment with the A380?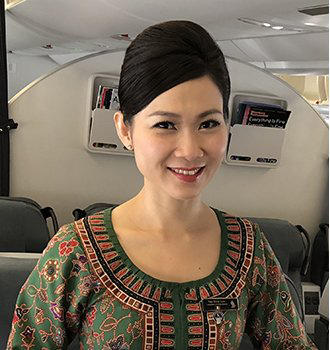 Frankie: I've been on the crew of several inaugural A380 flights, including from Singapore to Sydney in 2007 and Singapore to Tokyo in 2008. The best words to sum up these experiences are: excitement and pride. The passengers were wowed from check-in to arrival with special events, giveaways, champagne and food both at the gate and inflight. A lot of them posted their journey on social media. Curious customers from other classes requested to visit our Suites, so I would conduct tours after our Suites passengers disembarked. I enjoyed seeing their astonished facial expressions!
Bonnie: My first experience as an A380 flight attendant also was the inaugural flight from Singapore to Sydney in 2007. I was super excited to be a part of this historic occasion, although I was nervous since it marked my first time working on the team of this aircraft. It was a very special flight for me because the customers were so excited about it. 
Susanne: I can simply say that I am proud to be an A380 flight attendant because it's such an amazing airplane. Everyone I know admires that I fly on it on a regular basis. It never gets old greeting passengers as they board the airplane and seeing their reaction: "Wow, is this really a double-decker airplane? How does it get off the ground?! Can I look upstairs?" They are always so in awe of the magnitude.