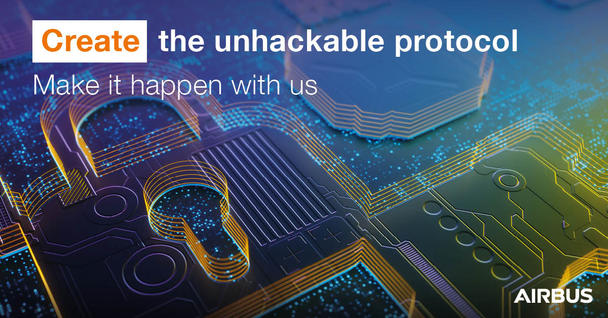 LOCATION & DIRECTION
Location: Online
Date & Time:
22nd September, from 17:00-18:00 pm CET
17th November, from 17:00-18:00 pm CET
 


IN A NUTSHELL
Did you know everytime we make changes to a plane, helicopter, satellite or Eurofighter we need to make sure the changes are cyber secure? Keeping our products safe for everyone is a primary goal of ours, and we invite you to become part of the teams making that happen!
If you or someone you know are looking for an opportunity in the cyber security field, we're hiring for a wide range of roles and are happy to chat with you - so come ask us anything! We'll have recruiters to discuss with you what certifications are needed or whatever else you'd like to know about working in cyber security at Airbus, so register and calendar the time slot!
If you already know you'd like to come work with us, we are actively hiring and encourage you to take a look at our open positions: