Event Calendar 2021 / 2022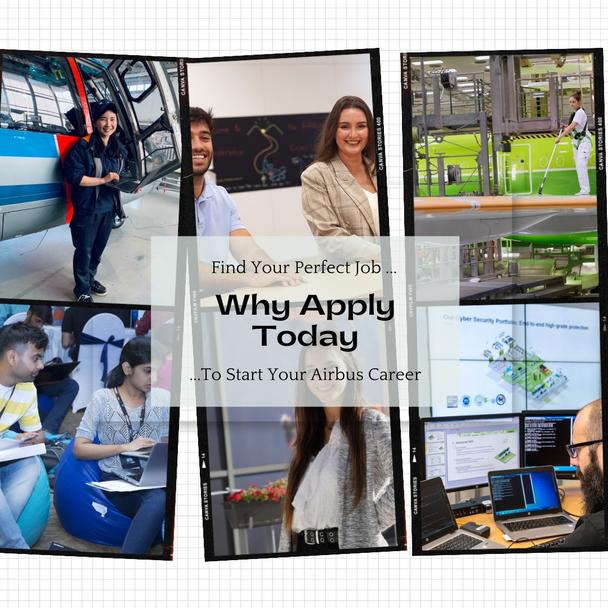 LOCATION & DIRECTION
Location: Virtual
Date & Time: 6 December 2021, from 5:00 to 6:00 pm CET
IN A NUTSHELL
Meet three enthusiastic young employees from Airbus who will share their testimonies about what it's like to work with passion in our aerospace industry. They will share some insights about the creativity and skills required, the diversity of jobs, and careers at Airbus.
This event will take place in the frame of the Semaine de l'Industrie in France.
Grab a friend or two and join us at this free event to discover our jobs, our products and our passion !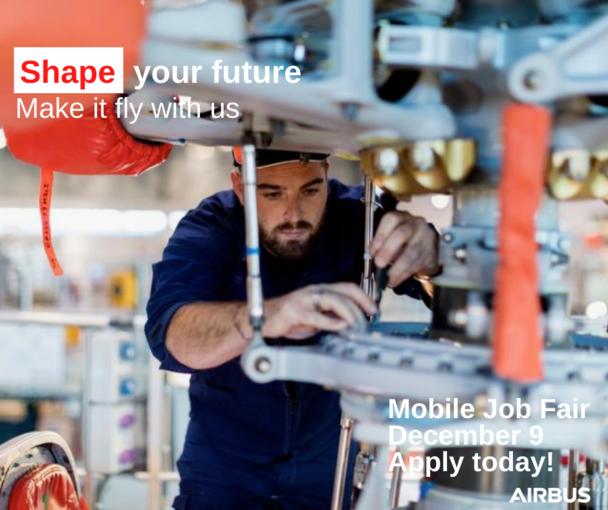 LOCATION & DIRECTION
Location: AIDT, 1854 Ninth Street, Brookley Complex Mobile, AL 36615
Date & Time: Thursday, 12/9 from 12-7PM CST
IN A NUTSHELL
Apply by Dec 6 to be considered for an onsite interview with the recruitment team and hiring managers.
We are looking for a variety of different profiles, including Aircraft Structures Assemblers, Aircraft Electrical Installers, Aircraft Systems Mechanic, Aircraft Cabin Installer, Flightline Mechanic, Quality Inspector, Ground Test Inspector, Corrosion Protection Specialist, Logistics Coordinators, Manufacturing Planner, Industrial Cyber Security Specialists, Work/Integrated Work Planner, Manufacturing Engineer, Industrial Engineers, Process Performance Engineers, MAP Engineer Structures, MAP Engineer Systems, Quality Engineer and Quality Conformance Manager. 
Apply and get your chance to join the Airbus Family!

LOCATION & DIRECTION
Location: Virtual
Date & Time: 14 December 2021
IN A NUTSHELL
Are you thinking about applying to a position within our cyber security group? Do you have questions about the positions, general application process or culture at Airbus? Maybe you are looking for information related to daily activities, projects, continuing education and career progression.
If those are the types of questions you have, make sure to plan to attend this live chat and speak with our recruiters! We'll have recruiters who are actively looking to fill positions in France, Germany and the UK for you to speak to.
Come ask us anything!