As the global leader in the market for pilot seats, Airbus Atlantic responds effectively to the requirements of commercial, business, military and helicopter aircraft manufacturers.
An extensive product range
Comfortable, ergonomically-designed, reliable and safe seats. 
All Airbus aircraft fly with cockpit seats designed and manufactured by Airbus Atlantic.
• FAR 25
Airbus Atlantic has developed a new range of innovative pilot seats combining comfort with high performance.
• FAR 23 AND FAR 25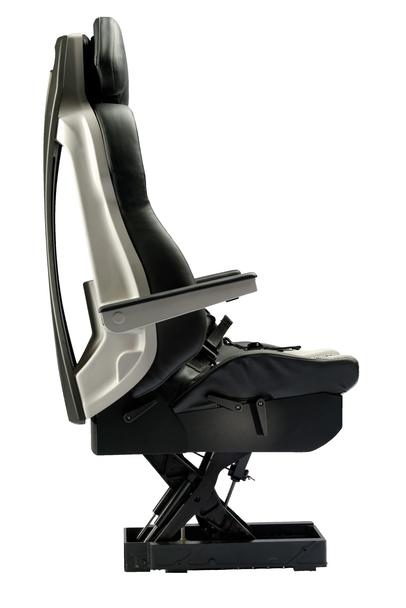 Airbus Atlantic designs and manufactures cockpit and cabin seats for civil and military helicopters.
• FAR 27 AND FAR 29
We also supply bench seats for crew rest areas, jump seats and troop seating.
 

56,000+
pilot seats delivered since 1973

28,000+
pilot seats in use worldwide

100%
on-time delivery (OTD)
R&D and innovation
Envisionning the next generation of hi-tech seats
This is the mission of the 30 engineers of the Airbus Atlantic R&D and innovation team. Their research work focuses not only on products, but also on processes:
Products
Enhanced reliability and safety
Enhanced ergonomics as a result of integrating functions that make flying easier for pilots
Enhanced pilot comfort
Innovative resting position
Lighter weight
Processes
Dynamic and static vibration simulation for optimized design, reliability and safety
Collaborative R&D projects
 
Awards
Series production
4 Airbus series awards
100% on-time deliveries for over 10 years at the expected quality level of around 2,000 ppm
Airline customer support
10 after-sales service awards
In the Airbus Support SFE (Supplier Furnished Equipment) Top 10 for the 8th consecutive year 
 
Contact us
Your point of contact: customer.support@stelia-aerospace.com
Europe and Africa: +(33) 546 82 83 00
Middle East: +(971) 50 7390 385
Asia and Pacific:
ELTRA Services Beijing : +(86) 10 6148 7955
SATAIR for Airbus Atlantic : +(65) 6543 0977
America (BARFIELD Inc.): +(1) 305 926 9943