The Aircraft Interiors Expo is one of the major calendar events in the year for the global cabin interior industry. The Airbus team will be in situ at the Hamburg Messe to exchange industry knowledge and insights between 14 - 16 June. During the exhibition, there will be a range of activities showcasing recent cabin developments and highlighting what is to come in the area of digitalisation and connectivity. 
 
On this dedicated space, you will be able to find the latest videos, photos and stories as they happen.
Media Kit
---
Presentations | Speaker Biographies | Cabin Backgrounder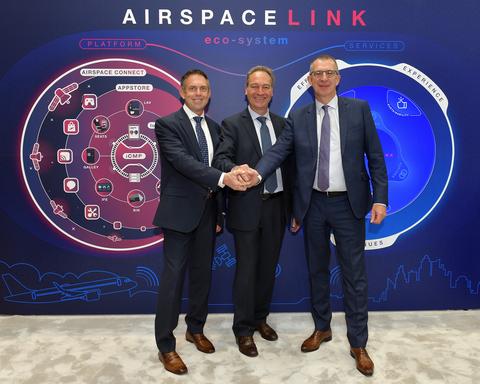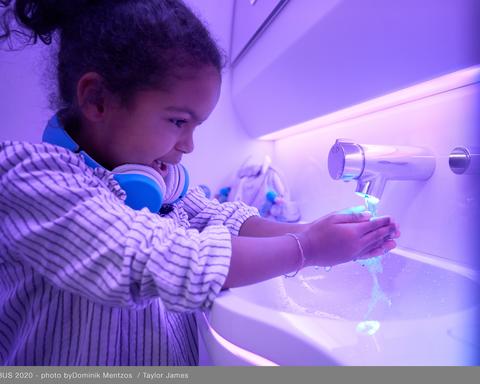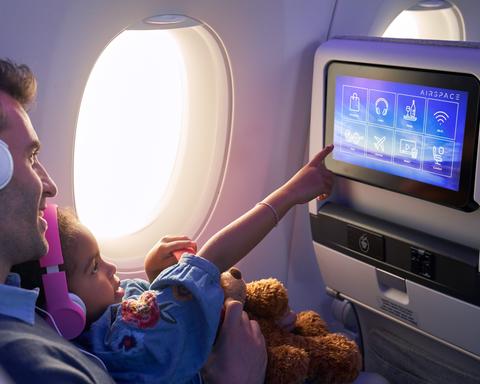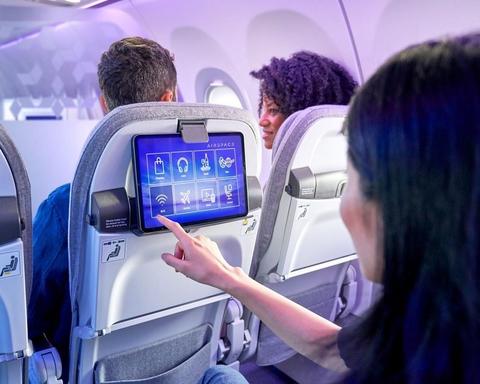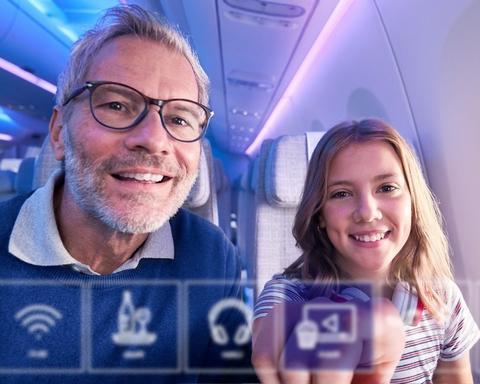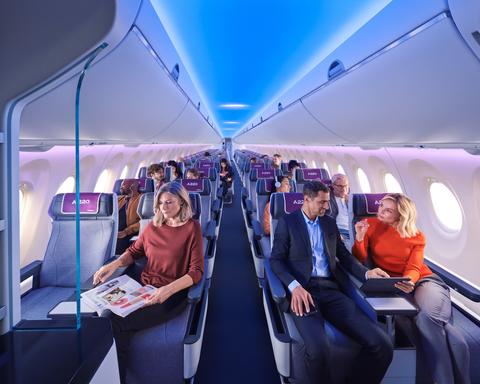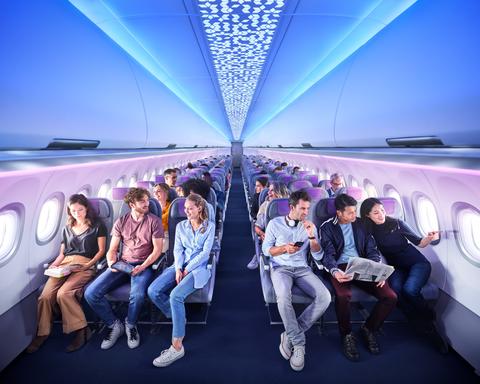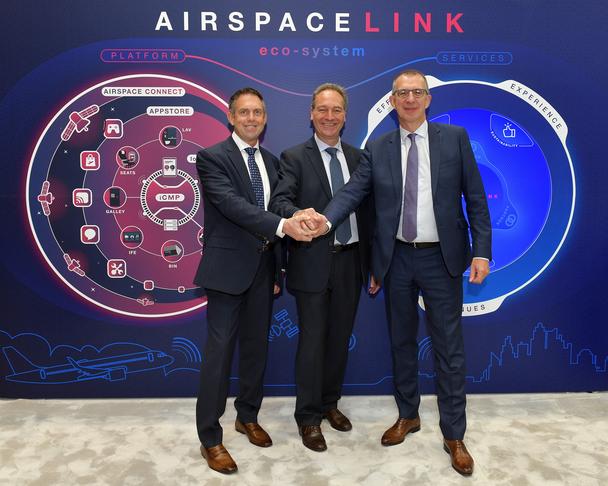 From left to right :
Matt Smith, CEO, Safran Passenger Innovations
André Schneider, Airbus VP Cabin & Cargo Programme
Philippe Carette, President of Inmarsat Aviation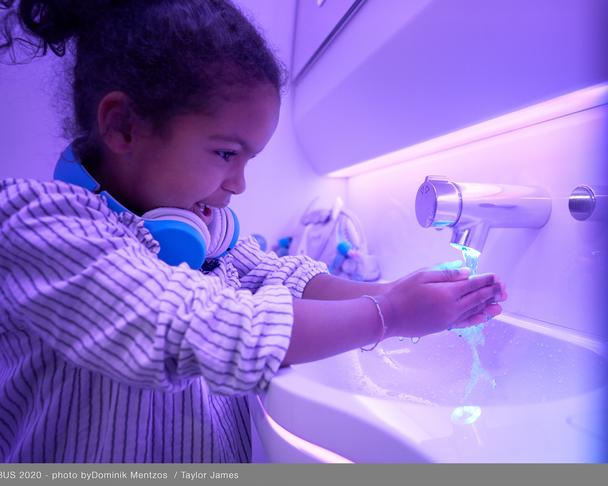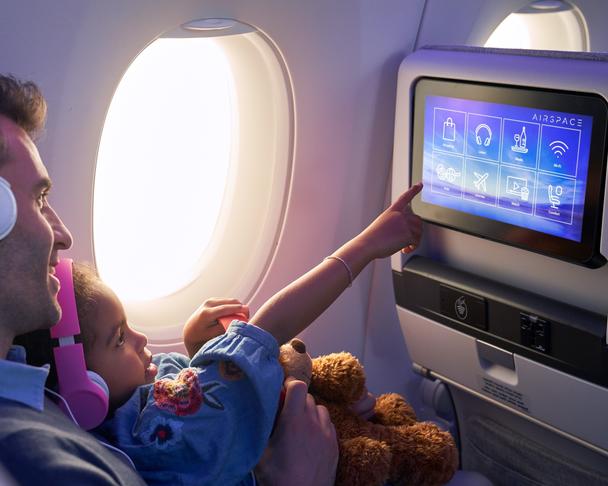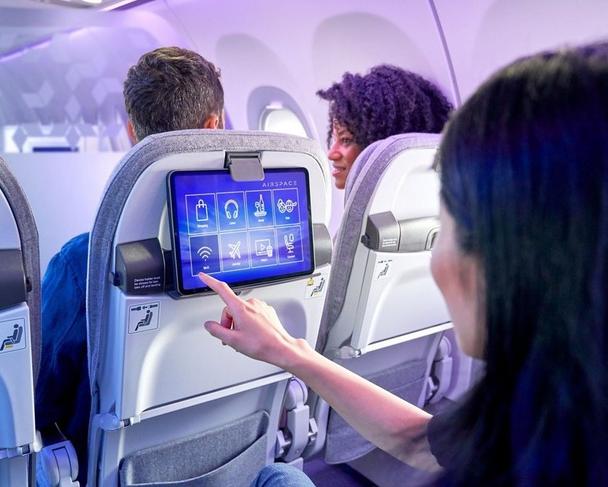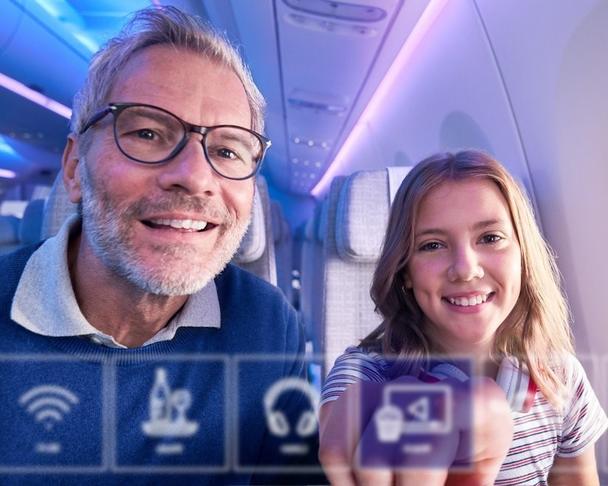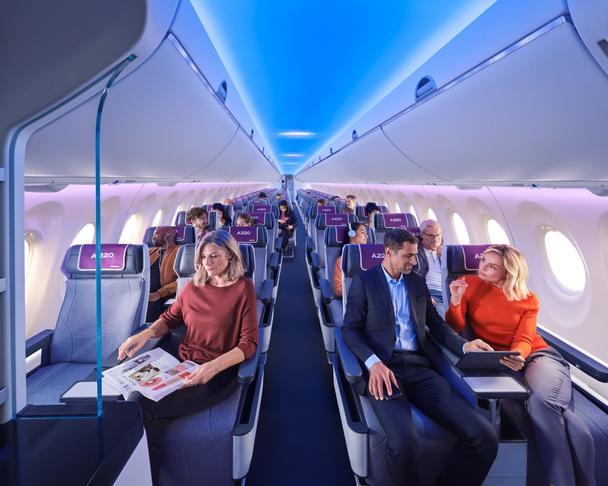 Leading efficiency with exceptional comfort and ambience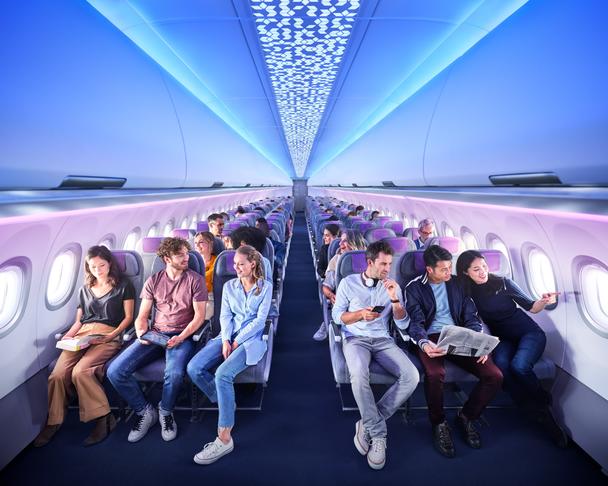 Bringing the leading widebody experience to the single-aisle market
Airspace Explorer: OLED screen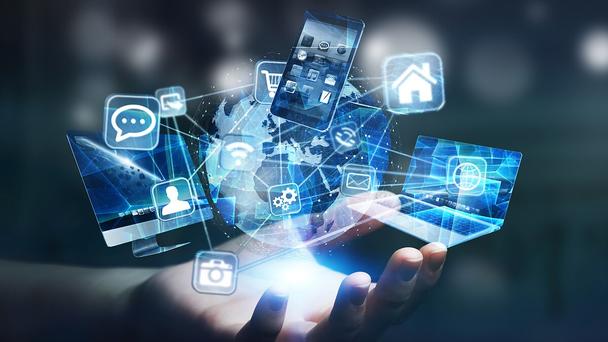 Airbus launches Airspace Link 5G Air-to-Ground broadband connectivity in China
Airbus has signed a Memorandum of Understanding (MoU) with China Mobile (Shanghai) Industrial Research Institute, a subsidiary of China Mobile focusing on transportation, to cooperate on industrialization and pilot phase flight route trials for the application of 5G Air-to-Ground (ATG) connectivity in China. This cooperation covers new service solutions in connected cabin, cabin experience and digitalization.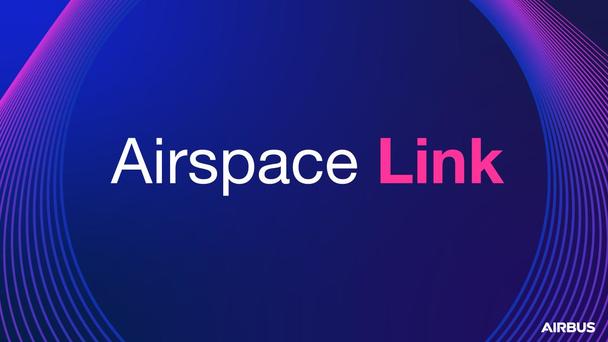 Airspace Link – bringing the connected vision to reality
The mobile phone revolution which is happening on the ground, with more than seven billion smartphone users, is also taking place in the air. By 2027 Airbus expects almost 30,000 aircraft to be equipped with connectivity to support this exponentially growing digital appetite. But the trends encompass much more than smartphone usage. It also extends to the 'Internet of Things' (IoT) to connect, experience and control all the smart elements which we already take for granted in our homes – such as window blinds, fridges, coffee machines, air conditioning, home-entertainment systems, and so on. And similarly inside our cars. These consumer expectations are set to be mirrored inside our aircraft cabins as well.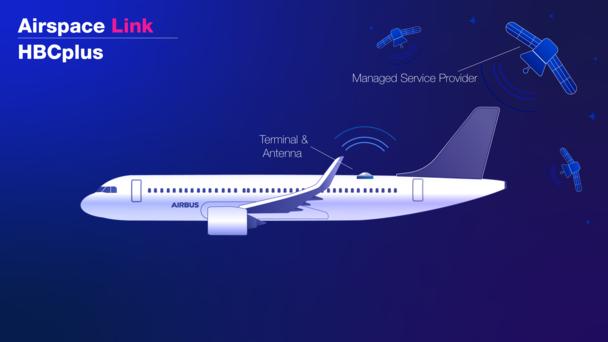 Airbus launches Airspace Link HBCplus – the flexible high bandwidth connectivity solution for airlines
Airbus has launched Airspace Link HBCplus, its new flexible satellite connectivity solution that will be offered as an SFE* line-fit catalogue option and also for retrofit on all Airbus programmes. HBCplus, which initially encompasses Ka-band services, will enable airlines to connect to a choice of Managed Service Providers (MSPs) via a new certified terminal and radome built as part of the aircraft. In the future it is planned to extend HBCplus to include MSPs which offer Ku-band services.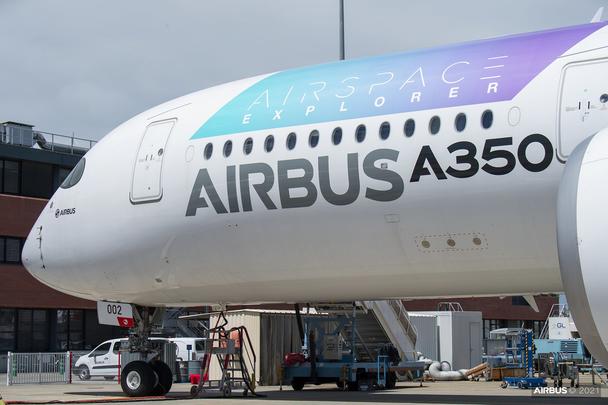 Welcome to the Airspace Explorer flight test aircraft…
Airspace Explorer is Airbus' new dedicated cross-programme flight test platform for demonstrating new cabin technologies which could be featured in the future in all Airspace cabins, whether through line-fit installation or retrofitted into in-service Airbus cabins. Such technologies featured on board are currently in the prototype stage, and we're using Airspace Explorer to test them on ground and in flight, as part of the technology development process.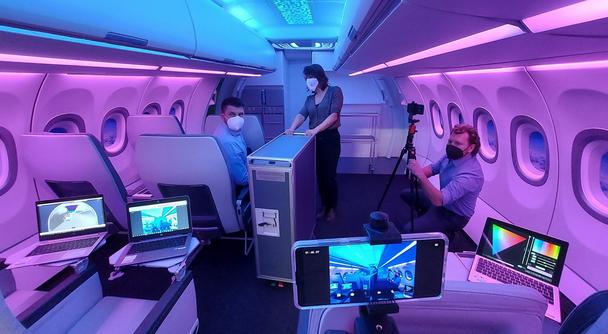 Defining cabins for customers - building a dream from a distance
The Airspace Customer Definition Centre (CDC) in Hamburg is a very unique place dedicated to cabin customisation where customers can experiment and see what their future cabin will look like, using fully integrated mock-ups and a wide variety of virtual reality tools, under one single roof.