The world is a beautiful place and the need to invest in it has never been so urgent. For Airbus, this is a commitment we take every day. Numerous initiatives demonstrate the positive impact our teams, products and services have on the world and its communities, from space to ground, from decarbonisation to the preservation of biodiversity. Our employees are a driving force in caring for the planet.
Julie Kitcher, EVP Communications and Corporate Affairs.
UN World Earth day
World Earth Day is an annual event celebrated within the United Nations on April 22 to demonstrate support for environmental protection and climate change, one of the major challenges of our time. This year's theme is "Invest in our Planet" calling on businesses and individuals worldwide to contribute to a more prosperous and equitable future through collective action for change.
Over the next two weeks, you will discover some of the exciting actions for change that Airbus teams are taking to #investInOurPlanet, finding innovative solutions and supporting Airbus' ambition to pioneer a sustainable aerospace for a safe and united world.
Check them out in "avant-première"...
Wind power for sustainable maritime logistics
Among these actions, the Airbus team is investing in using wind power to optimise its maritime logistics. Airbus' "Ville de Bordeaux'' vessel is currently testing a giant sea wing in the middle of the Atlantic Ocean and the first images should be revealed in the coming days. 80% of the CO2 emissions of Airbus transport operations comes from maritime transport. So the "Seawing" project will contribute to Airbus' decarbonisation ambition related to its industrial operations (new ambition 2030 for scope 1 & 2), and is a promising new way to invest in our planet by improving the environmental performance of Airbus' operations while protecting marine life from noise and pollution. Stay tuned!
Pléiades Neo: "Seeing red for a greener world"
Airbus teams also invest in our planet by designing and manufacturing cutting-edge satellites that fulfill complementary missions: monitoring and understanding how our activities impact the environment to better limit this impact. Thanks to Pléiades Neo's 30cm resolution camera equipped with a Red Edge band, farmers can assess crop health at precise plant by plant levels. This enables the use of fertilizer to be reduced to a strict minimum, in addition to reducing water and atmospheric pollution.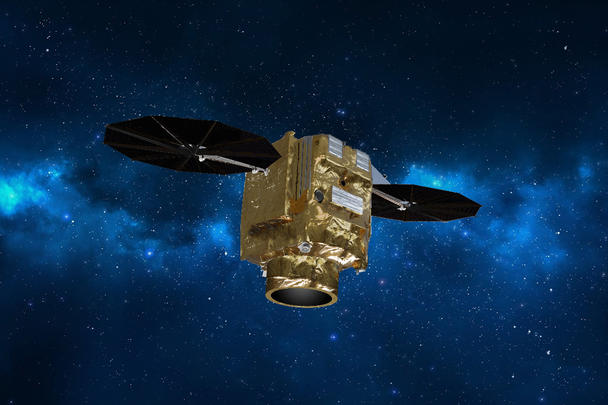 Our operators engaged
Airbus Helicopters is an essential partner of numerous operators around the world whose missions have a positive impact on many facets of our planet. The University of Miami's department of Marine and Atmospheric Science uses its H125  to monitor oceanic trends, while the Botswana Police runs anti-poaching missions with H125s to protect African wildlife. Lesser known in an environmental context is the powerline construction performed by Airtelis' H225s in France; these missions permit powerlines to cross remote landscapes, avoiding the need to build costly and environmentally-disruptive roads.