At Airbus, we believe meaningful reductions in carbon emissions are within reach. To deliver on our decarbonisation strategy, we have the ambition to develop the world's first zero-emission commercial aircraft by 2035 to ensure future generations can enjoy flying as much as we do.
A seismic shift for the aviation industry
Aviation has given us the possibility to explore all four corners of our planet. To connect with friends and to meet new ones—anywhere. To feel the thrill of seeing our world from 30,000 feet above. 
Today, we know our love of air travel also comes at a cost: the aviation industry represents approximately 2.5% of global human-induced CO2 emissions. But aviation is not the problem. Emissions are the problem. 
At Airbus, we are committed to leading the decarbonisation of the aerospace sector. This includes reducing the CO2 emissions of our aircraft, satellites and launch vehicles, as well as our industrial environmental footprint at sites worldwide and throughout our supply chain. To this end, we are contributing to meet key industry-wide environmental performance targets. We are also focused on delivering on our ambition to bring the world's first zero-emission commercial aircraft to market by 2035. Our approach is not only ambitious, but rather, a seismic shift for our industry. 
As we work to achieve our ambition, we are also continuously enhancing our current product and services portfolio to contribute positively to climate change mitigation and adaptation.
Carbon-neutral growth from 2020 onwards
Airbus aligns with global and binding offsetting programmes, in addition to other market-based measures, to help cap the aviation industry's CO2 emissions. We support ICAO as the right body to implement global market-based measures for the aviation industry. 
The aviation industry, including Airbus, has committed to an industry-wide decarbonisation movement that includes the following key targets: 
Carbon-neutral growth:  From 2020, aviation will compensate CO2 emissions (over the 2019 emissions baseline). This means that even though air travel is increasing, CO2 emissions will be mitigated.
Net-zero CO2 emissions by 2050:  The long-term climate goal of net-zero carbon emissions by 2050 supports the Paris Agreement's 1.5ºC goal.
Impactful partnerships to tackle climate change
To achieve these ambitious targets, we fully understand that we cannot move forward alone. This is why we align our climate action plan to a variety of industry-wide environmental principles and targets driven by organisations in which Airbus plays a leading role.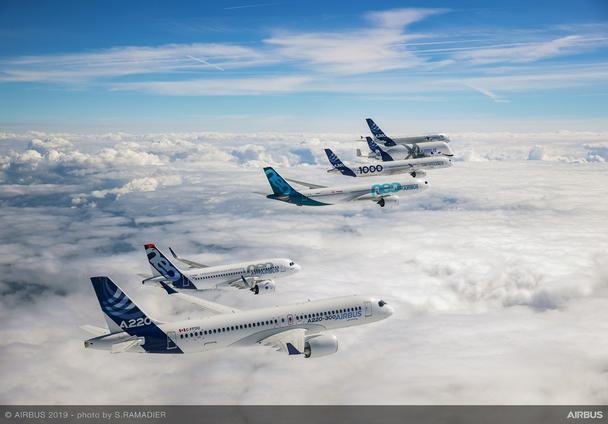 Improving fuel burn of our existing fleet
Our latest-generation, fuel-efficient aircraft have enabled the aviation industry to surpass its first goal of reaching an annual fuel efficiency of 2.1% over the last decade. This has saved 10 billion tons of CO2 since 1990.
Investing in zero-emission technologies
Disruptively reducing the CO2 emissions of aircraft cannot be achieved using existing technologies. This is why we are investing in hybrid-electric and hydrogen technologies to accelerate the pathways needed to achieve our decarbonisation ambition.
Developing sustainable alternative fuels (SAF)
In the short term, SAF has the potential to drive significant CO2 reductions in aircraft. Since 2008, we have been actively involved in the SAF certification process, demonstrator flights, partnerships and policy advocacy. We also work with multiple airline customers to deliver aircraft that use a blend of sustainable fuels.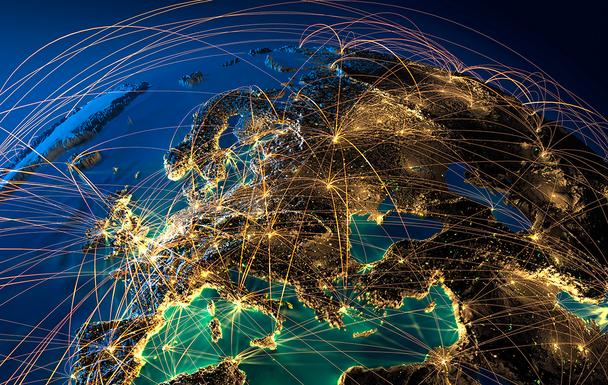 Optimising day-to-day aircraft operations
We leverage ATM solutions and ground-and-flight operational measures to reduce air travel's impact on the environment. We are also involved in the Single European Sky Air Traffic Management Research (SESAR) initiative.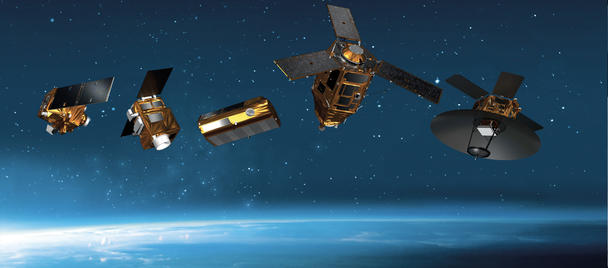 Monitoring climate change
Our earth-observation satellites shed light on significant environmental issues, such as climate change, pollution, deforestation and natural disasters. These include the EarthCARE satellite for one of ESA's Earth Explorer missions and Sentinel earth-observation satellites for the Copernicus programme.
---
Discover Climate Action at Airbus