Making things fly really touches me and making planes is what's in my heart. The whole process is fascinating and exciting - starting with the design to the sale and delivery.
Wojciech has experienced a lot in his career at Airbus. "I spent a year in Seville to complete my material revision board training and it was the adventure of my life!" In addition to his experience in Seville, he was excited to work on a project a few years ago in the clean room to create satellite harnesses. These harnesses are part of the electrical system inside the satellite for information and the power supply.
"The values that are important to you and you share with your colleagues help make the team work."
Wojciech's hobbies outside of Airbus mirror what his work experience is like. He finds the most similarity in climbing since you need the support of your teammates, the determination to succeed and the desire to find and conquer the next challenge. His hobbies include some free climbing, sports climbing, mountain / trail running and he's interested in training for a pilot's license. Two fun facts about Wojciech - his personal best mountain marathon is just under 5 hours and the longest distance he has run is 50 kilometers.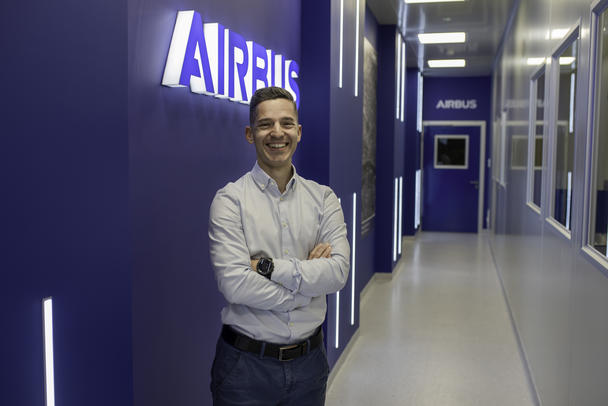 ---

Wojciech's career path at Airbus
Head of Manufacturing Engineering and Industrial Development
Airbus Poland


PhD in Industrial Digitalization of Industrial Lines
Warsaw University of Technology
---