I enjoy Airbus's unique culture, which is substantial to the journey of my career.
After graduating from the Lycée Henry Potez in Méaulte, north of France, Lena started her career in 2018 with a one-year apprenticeship at STELIA Aerospace (now Airbus Atlantic). She then pursued her professional evolution with a temporary contract before integrating the Airbus team, in 2021, with a great opportunity to work in painting, balancing and finishing for Airbus Helicopters in Paris-le-Bourget.
Lena is responsible for quality checks and intervenes during the final production phase of the helicopter's blades, in particular, she focuses on the balancing and finishing of the rear blades.
"When it comes to product quality, the maximum attention and focus is required in my role. Because, I believe that quality is a measure of performance, reliability or durability of a product. Especially in our industry."- Lena says.
Lena is passionate about her job and soon became a referent in her team, to the point that she was sent to the Airbus Helicopters in Donauwörth, Germany in order to acquire additional know-how on the overall processes and best practices in the Production Units and become the ambassador of these new procedures back at the French site.
"I enjoy Airbus's unique culture, which is substantial to the journey of my career." – she says. "Business-wise, the competencies and experience of my colleagues has always inspired me to learn more and be a good team player in order to maintain and promote a prominent reputation towards our clients and in the overall aeronautic industry. Thanks to this experience, I am the reference now for this new Production Unit's process and I am conscious this will open new doors to me and my colleagues' skills." – Lena concludes.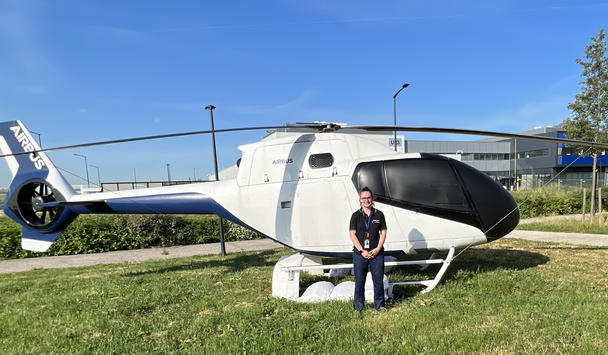 Lena's career path at Airbus
---
Balancing & Finishing for Helicopters rear blades
Airbus Helicopters, Dugny, France
---