It has been an amazing 24 years with Airbus Helicopters in the Philippines. I have been challenged in different roles and nothing is constant except change. Throughout my career with Airbus, I have seen myself grow on a personal and professional level with all the guidance, support and opportunities given to me.
Leilani started her career in the aviation and aerospace industry as a Marketing Analyst under an apprenticeship programme upon graduation from her tertiary studies. After a year, an opportunity as a Sales and Marketing Secretary with Airbus Helicopters Philippines was presented to her, which led to the start of her 24 years journey with the company.
"Together with the team, we have seen through several transitions and the growth of Airbus Helicopters Philippines. This wouldn't be possible without strong team work and resilience," shared Leilani, who graduated with a Bachelor of Arts in Mass Communication from the Polytechnic University of the Philippines.
Leilani is currently our Team Lead in the Support and Service Sales department, where she implements support and service sales strategies and tracks the performance of the Support and Service Sales team. With her team, they identify and address development needs, benchmarks and best practices for improved customer satisfaction level, and ensure timely supply and delivery of parts and projects to our customers.
In terms of her motivation, Leilani shared it is the sense of belonging to Airbus and how her contributions have helped in the growth of the company.
"I am proud to belong to Airbus. Every day is a new experience and there is always a fresh plate of challenges in front of you to tackle. I remember a speaker once said if you do not thrive on challenge then you are not meant to be a salesperson. Every new challenge is a new opportunity to develop myself."
Throughout her career, Leilani has had the opportunity to transit through various roles - Marketing and Corporate Relations, Executive Assistant and currently in Support and Service Sales.
"The transitions were managed well as I was given the opportunity to gain the exposure to the next role in line beforehand. A good example would be the move from my role as Sales & Marketing Secretary  to Marketing and Corporate Relations. I was already introduced to customers and given the time to familiarise myself with their profiles."
Leilani is glad that Airbus puts in place development plans for its employees and further emphasises the importance of teamwork.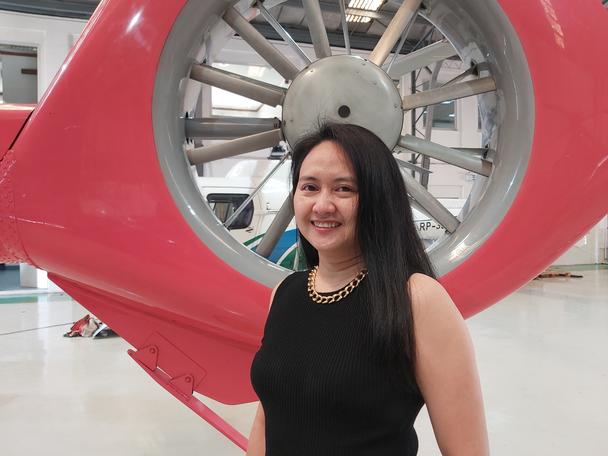 Leilani's career path at Airbus
---
Team Lead, Support and Service Sales
Airbus Helicopters Philippines Inc
Executive Assistant to President and CEO
Airbus Helicopters Philippines Inc
Senior Marketing Executive / Corporate Relations and Communications Officer
Airbus Helicopters Philippines Inc
Sales & Marketing Secretary / Administrative Secretary
Airbus Helicopters Philippines Inc
---