Airbus is a company that wants you well and in which you can evolve if you are ready to work hard for it.
François obtained his diploma at the Lycée Marcel Cachin, near Paris and after a few professional experiences, he stepped into the Airbus world in 2020 as Laser Operator Team Leader for Metallic Elemental Parts at Airbus Helicopters in Dugny, Île-de-France.
Among his many responsibilities François is responsible for operating the laser machine and devices used for laser purposes. Together with a team of other operators, he is in charge of the engraving and cutting of the metal or plastic parts of the laser device and responsible for adjusting the machine lens to meet the correct specification.
Being a detail-oriented person, François particularly enjoys the aspects of his job where the attention to the detail is fundamental. "I love the perfection of any type of objects and parts of an aircraft. I have always been fascinated by the shape and perfection of any flying engines body. Today the opportunity to be behind the scenes and knowing how to create a perfect matching part that will be used to assemble one of our helicopters is an absolute privilege and honor for me." – says François.
Among his memorable times at Airbus, François will never forget when he had the chance to meet the Minister of the Industry, visiting the helicopter site, near Paris. "Experiencing such an official moment and seeing the Public Authorities admiring Airbus's products, makes me realize the privilege I have to work for such a prestigious company and fully live the values that are conveyed." – declares François.
François sees his careers at Airbus, as a long lasting one. "I appreciate the environment in which I work, where everyone is always there to listen to you and support you when needed. It is a company that wants you well and in which you can evolve if you are ready to work hard for it." – says François.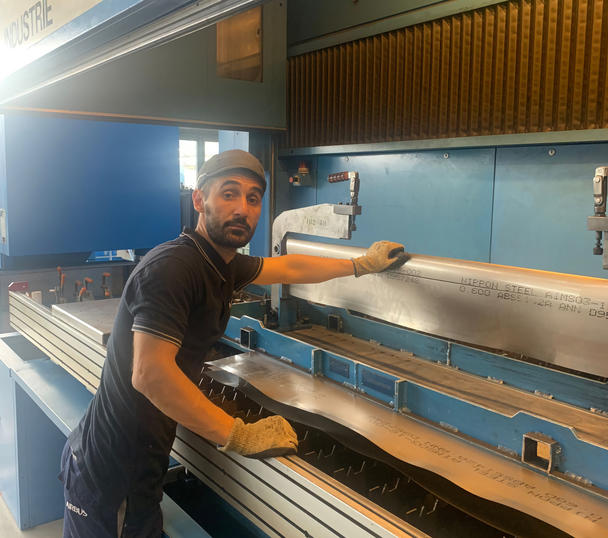 François's career path at Airbus
---

Laser Operator Team Leader for Metallic Elemental Parts
Airbus Helicopters, Paris area
---